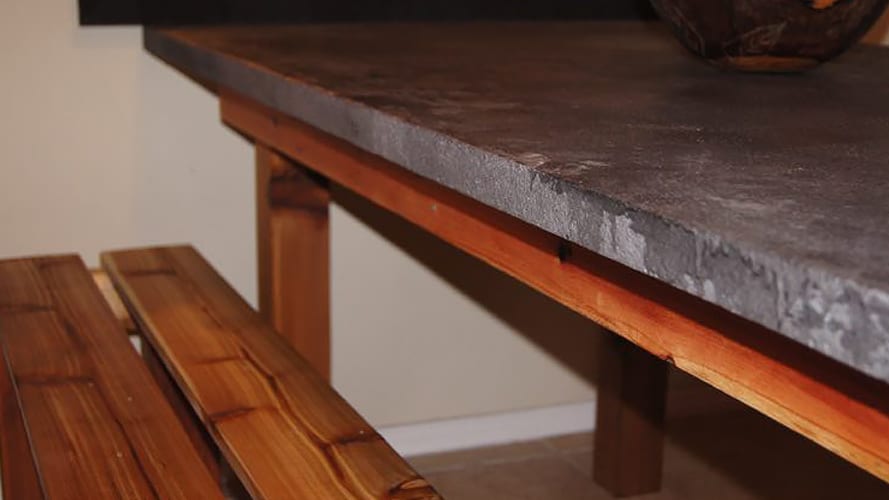 Jan 06, 2012

STAINED CONCRETE TABLE

In the past few years, we have been specializing in concrete repairs and concrete coatings.

Recently, we were given the opportunity to produce a cement table.  It was a fantastic break from our normal work and gave me a chance to combine some woodwork and furniture making, two passions I hope to pursue more.

I am very pleased with the results a rustic, stained concrete top, and oiled cedar benches.

Detail of stained concrete table
Please contact us if you are inspired or have questions.