Experienced Concrete Flooring Contractors in Denver, Colorado
In a world where working with concrete flooring contractors can mean headaches, budget surprises, and timeline crunches, we aim to be different. Our team at Colorado Concrete Repair takes pride in the quality of work we do and the service we provide to our customers. We like to say we're experts in planning—that means we're on top of every possible factor that could impact your project, thinking of everything so you don't have to. With over a decade of experience in the Denver area, we know what it takes to get the job done right!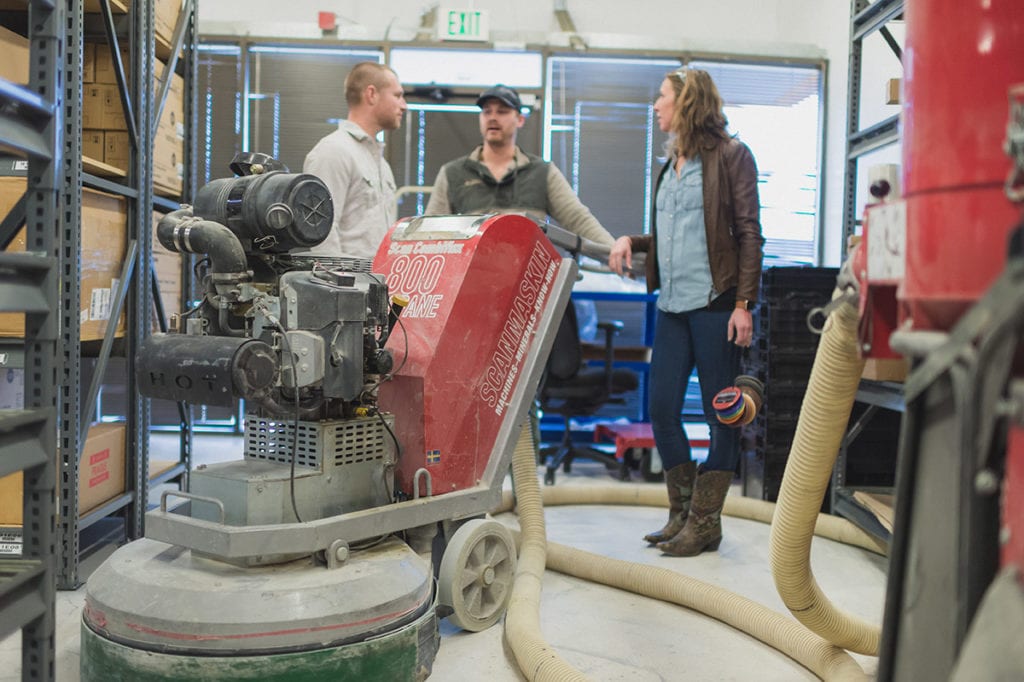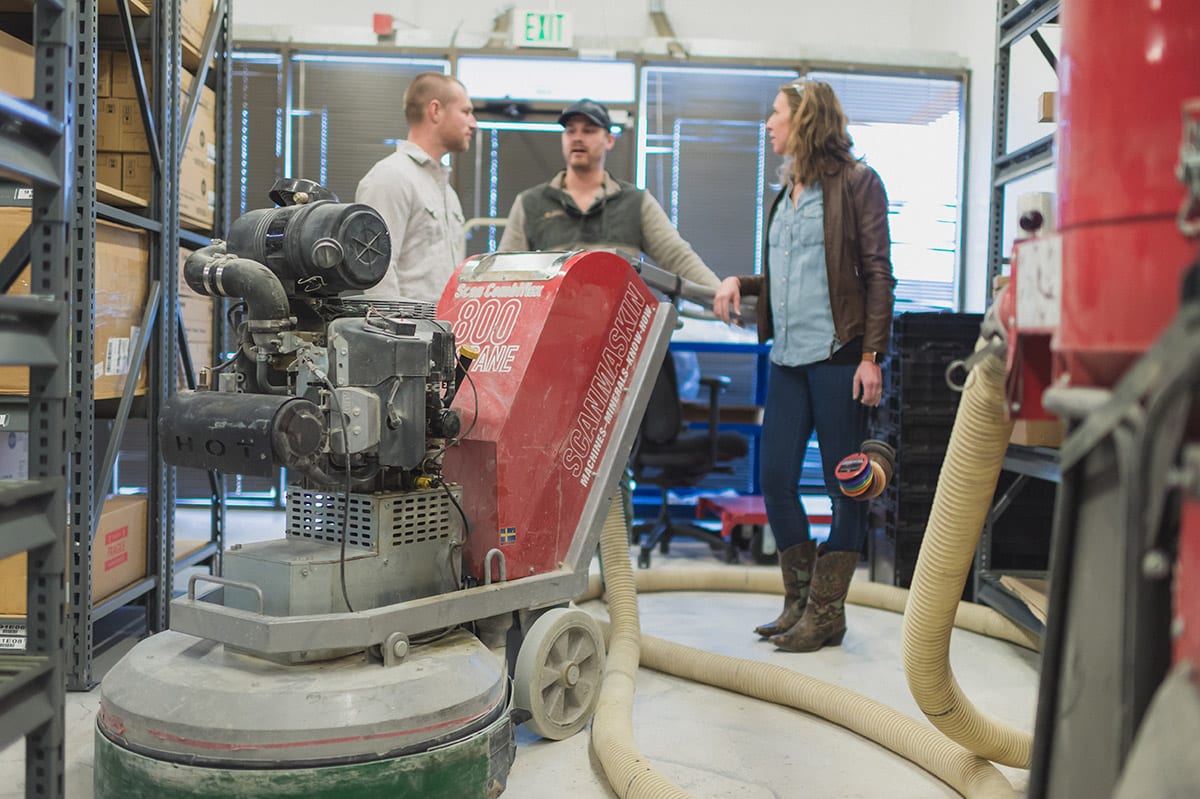 Meet Our Hard-Working Team
Learn more about the people who make it all happen! Our team is proud to serve a variety of commercial and industrial clients in Denver, Colorado, and the surrounding areas.
Nick Ferguson
Technical Operation Director + Owner
Nick truly believes that there are just a handful of values moving the world. Commitment, quality, perseverance, patience, smart work, and generosity are the foundation of everything he does. Nick learned the value of hard work picking the best sweet corn you've ever had with his childhood friends each summer morning in the sweet-corn fields of northwest Ohio. Whether he was working in corn fields, computer networking, and now concrete flooring, there's nothing he wouldn't do to help his peers or clients fix their problems.
Thanks to his knowledge and access to a network of experts in the field, Nick has the ability to create processes, develop systems, and deliver results that very few of his competitors have achieved. This passion for his job has led Nick to teach concrete repair classes, manage and lead a team, build a business from the ground up, and even help fellow concrete flooring contractors grow their businesses. If that wasn't enough, he even finds time for some biking, snowmobiling, or snowboarding!
Contact Nick: nick@coconcreterepair.com
Tracy Ferguson
Customer Experience + Owner
When it comes to sales and marketing management, you either know your way around or you don't. Tracy's background in strategic communications and advertising, call center management, customer service, and multifamily housing and real estate gives her a bird's eye view of everything it takes to make a business succeed and efficiently serve its clients.
She's watched Colorado Concrete Repair grow with Nick's hard work and joined forces in 2015 to support her best friend and husband. When she's not exercising, playing with their dog Betty, singing, or dancing to any beat, she's with Nick, trusting him and working together to deliver their clients the best results achievable.
Contact Tracy: tracy@coconcreterepair.com
Mitch Eller
Operations Manager
Mitch Eller is the Operations Manager at Colorado Concrete Repair. In his role, he oversees all aspects of our projects, from conception, planning, execution, performance, control, and closure. Mitch is no stranger to the concrete repair industry, having spent six years working in the industrial coating industry and graduating from the University of Cincinnati with a bachelor's in Operations Management before joining Colorado Concrete Repair.
Passionate about quality and functionality, Mitch's biggest reward is knowing our clients are satisfied with the final product. Mitch's goal is to provide our clients with the best, durable, and high-performance concrete floors. After a productive day's work, Mitch loves spending time in nature, hiking, and doing water sports.
Contact Mitch: mitch@coconcreterepair.com
Creating Happy Customers for Over 10 Years
Since we started Colorado Concrete Repair in 2009, our team has been dedicated to providing exceptional quality flooring results combined with a commitment to integrity. We're not afraid of hard work—that's why we put in the extra effort to create a detailed plan for each job we undertake. By planning for any possible complications, tracking all the little details that could otherwise go unnoticed, and coordinating with all the people involved in any install, we make sure our projects come in on time, on budget, and at outstanding quality.
It's our job to be the trusted experts for all things concrete. When our clients come to us, we take the time to listen to their needs, wants, and situation. By walking the property and understanding a business's workflow, we can recommend exactly the right concrete flooring solutions for each client. Plus, we can offer up additional ideas that could provide increased efficiency, safety, and aesthetics to the businesses we serve.
"Tracy and Nick were great to work with during the whole process. They gave professional advice on what the best solution would be for our dealership shop floor. We would definitely recommend them to anyone considering polished concrete."
- Boulder Nissan Dealers, Boulder, CO
"CCR was FANTASTIC! We couldn't be happier with their timeliness, efficiency, customer service and we LOVE our new floors! We are so excited to show their great work to all of our friends and customers and we will definitely be calling them back."
- ReAnne Funk, BusyBeeZ, Thorton, CO
"This company is really easy to work with. Nick and Tracy do a great job communicating and then work so hard on the job itself. I definitely recommend CCR!"
- Haven Homes LTD, Westminster, CO
Worked with my changing schedule came in and got the job done.
- Mike Mitchell, Superintendent at SCS Construction
This is not your typical construction company. They are always on time. Very courteous and professional. They did a floor surfacing for me a few years ago. I had water problems and the floor started to come up. The problem was probably not their fault. I called them in to look at it, expecting them to say it wasn't their fault. They looked at it and said we want to make you happy regardless of who was at fault. They did the floor over again for no charge. Nick and Mitch went way beyond what they should have done. First time I've ever felt guilty about what a construction company did for me.
- Mark Hegg, Owner of Mark Hegg Aircraft
Join the Team at Colorado Concrete Repair!
Do you have experience in the concrete industry? Want to be part of a hard-working team of concrete flooring contractors that values honesty, integrity, and getting the job done right? We're looking to expand our team of concrete flooring contractors and support staff in the Denver, Colorado, area! Take a look at our job openings to learn more.

Schedule Your Free Consultation
If you're ready to see how your floors can improve day-to-day processes for your company, contact us or give us a call at any time. Colorado Concrete Repair is here to provide, efficient, dependable concrete coating services for our neighbors in Denver, Englewood, Littleton, Commerce City, and Lakewood, Colorado. Contact us today to see how your business could benefit from personalized concrete flooring solutions. We stand by what you stand on!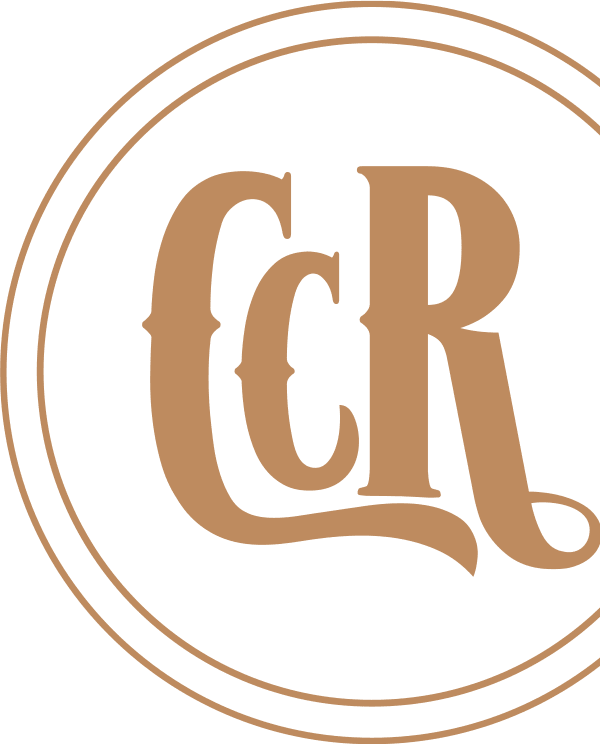 We're concrete flooring contractors providing efficient, dependable services for our neighbors in Denver, Englewood, Littleton, Commerce City, Lakewood, and the surrounding areas. Whether you need concrete repair, epoxy coatings, or commercial and industrial flooring options, you can count on Colorado Concrete Repair to provide high-quality results.