Colorado Concrete Repair is the Best Local Commercial Flooring Contractor
There is an art and a science to commercial flooring. Colorado Concrete Repair (CCR) specializes in the installation, repair, and maintenance of concrete flooring and epoxy flooring. We work almost entirely with commercial clients, addressing the flooring and concrete related needs at warehouses, industrial facilities, medical offices, nursing homes, commercial kitchens, and many more.
We encourage you to read more about our services below. We provide concrete repair, concrete sanding, concrete grinding, polished concrete, epoxy flooring, interior line striping, sealing, and countless other services to meet your concrete and epoxy needs. If you'd like to get started, fill out our Request a Quote form or give us a call, and we'll send one of our team members for an estimate.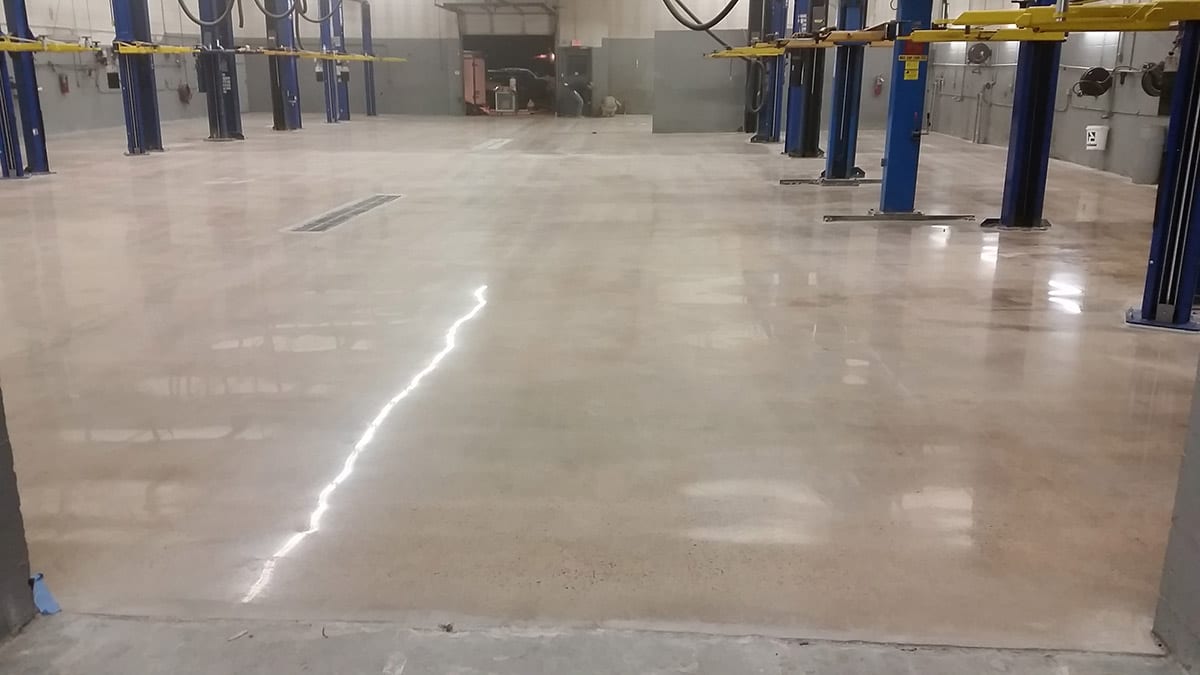 Outstanding Quality Concrete and Epoxy Flooring Services
Your flooring is as important as any other part of your property. It is critical that it is in the best condition possible. Quality commercial flooring is easier to clean, long lasting, safe, and able to withstand the chemicals, weight, and other elements that may impact the life of the property.
At CCR, we are able to provide a variety of commercial flooring services, each one tailored specifically for your needs. We take care of every detail, work efficiently so that your business can continue operating, and use science-backed techniques to extend the lifespan of your investment.
Serving the Denver metro area, our commercial flooring services include, but are not limited to:
Concrete Floor Installation – Whether you're replacing an existing concrete floor or you're a developer in need of a brand new concrete floor on your property, we can provide new concrete flooring that will last in your property for decades.
Concrete Floor Repair – Concrete can start to chip, crack, or show signs of damage, especially if it has been years since installation or if it was not installed correctly. We are able to provide concrete floor repair for both small and large projects, with honest assessments and long lasting service.
Epoxy Flooring – Epoxy coating on top of concrete extends the life of both the flooring and the concrete. It is very easy to clean, unlikely to become damaged, and has far more affordable long term costs. We can install new epoxy flooring on both existing and new concrete, with a wide variety of attractive appearances.
Epoxy Floor Repair – Epoxy flooring is very durable. But it is helpful to patch any signs of damage or re-install epoxy flooring at different intervals over time. We are able to provide support for both small and large epoxy flooring repair projects.
Polished Concrete - Colorado Concrete Repair is Denver's favorite polished concrete service, creating high end, durable polished concrete that will last for years.
Interior Line Striping – One of our specialties that helps us stand out is our line striping service. We can plan markings and create long lasting floor striping that is perfect for warehouses, industrial properties, and more.
Concrete Leveling – It's not uncommon to find that your concrete flooring is unlevel. Self-leveler is both more difficult to do than people think, and not very effective – especially if you're looking for a perfectly level floor. Our professional concrete leveling team in Denver can level your concrete to 1/16", and do so in a way that is long lasting.
Commercial Flooring Maintenance, and More – We provide several other concrete flooring and epoxy flooring services, including ongoing concrete floor maintenance, pool deck coatings, stained concrete flooring, concrete grinding, concrete floor preparation, and more.
If you have any questions about our commercial flooring services, our expert team is always ready to take your call and talk to you about the services we offer. We can also send one of our support staff to your property for an estimate, with convenient scheduling that works for your business.

Start Today – Call Colorado Concrete Repair
CCR offers a full suite of commercial flooring services in Denver, Aurora, Littleton, Englewood, and beyond. We want to prove to you why we are the most trusted name in commercial flooring, with concrete and epoxy options that fit your needs.
Give us a call today at any time, or use our online form to learn more about our services. We're able to provide free estimates and times that are convenient for you, with competitive costs for all of our services.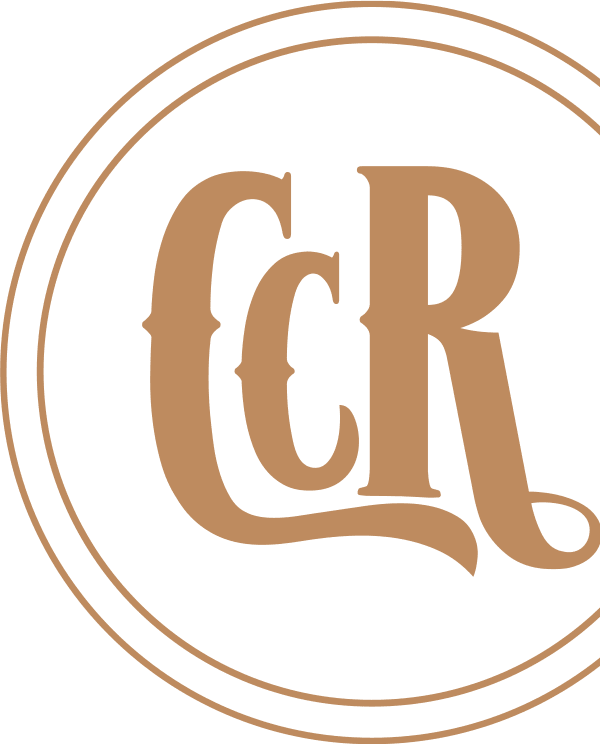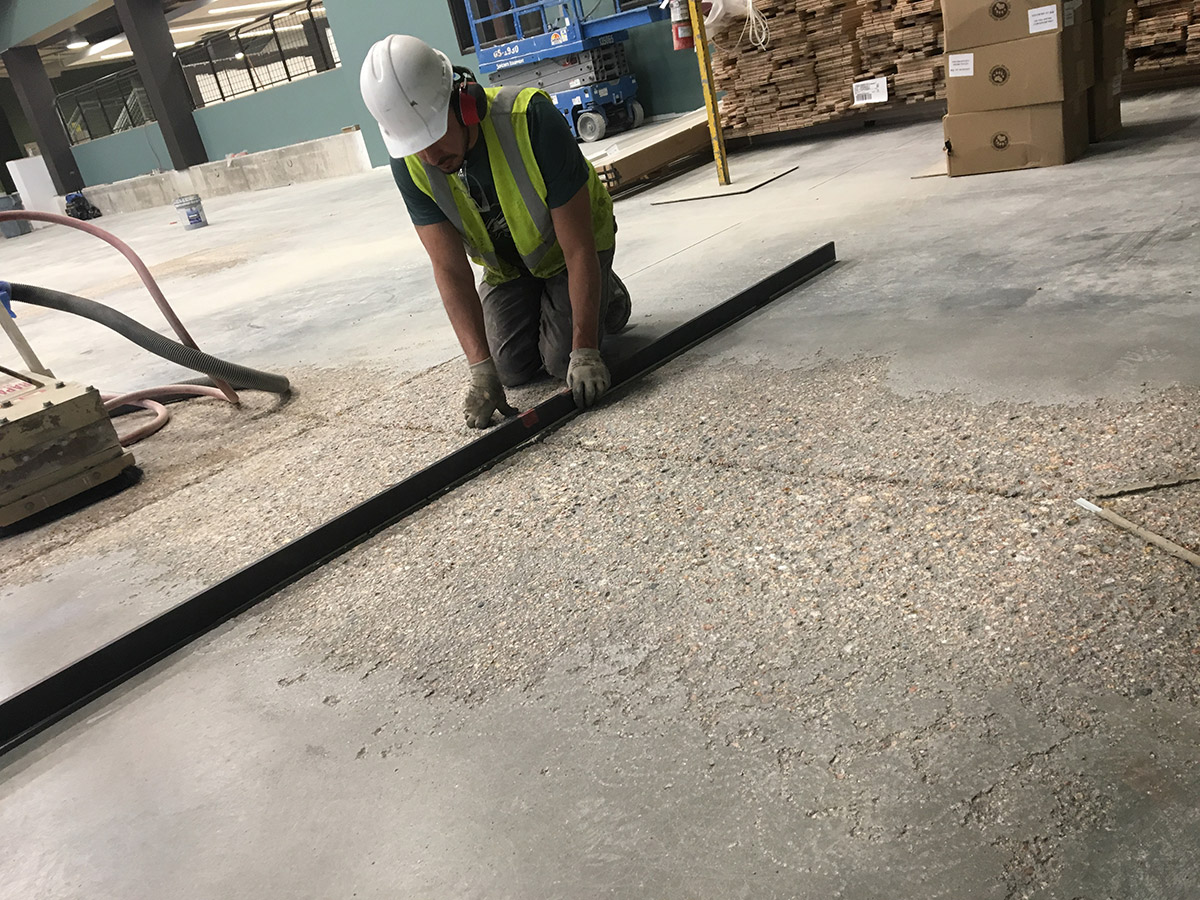 Does your floor meet the new safety standards? Eliminate potential hazards and create a safe working space.

We're concrete flooring contractors providing efficient, dependable services for our neighbors in Denver, Englewood, Littleton, Commerce City, Lakewood, and the surrounding areas. Whether you need concrete repair, epoxy coatings, or commercial and industrial flooring options, you can count on Colorado Concrete Repair to provide high-quality results.
We Do Work for Some Great People
We're dedicated to working with integrity, and that's how we've created relationships with some amazing businesses throughout the area. We've been honored to partner with great people who value hard work and quality as much us.