Flooring Solutions Case Studies From Colorado Concrete Repair
On every project, there are unexpected variables that can threaten deadlines and drive up costs. At Colorado Concrete Repair, our commercial flooring specialists take every possible event into account and worry about the little details—so you don't have to. We plan for Murphy's Law by over-preparing, doing everything necessary to ensure your project comes in on time, on budget, and at the best quality possible.
With over a decade of experience in and around Denver, Colorado, we've had the privilege of working with some amazing companies. We're proud of the results we have helped create for our customers. These case studies are a testament to the power of planning, the importance of integrity, and the value relationship-building brings to the process. By getting to know our clients and their needs, we're able to provide the best service possible and recommend the most effective solutions out there.
Boulder Nissan is the dealership that puts customers first.
Nissan dealer in Boulder, CO, new and used vehicle sales and service.
After years of constant use, the concrete floors in the workshop were in rough shape. CCR proposed a solution that improved the safety, appearance and longevity of the floors in the workshop. Additionally, they created tremendous value for the client by maximizing up time and executing the work at night and on weekends to ensure that Boulder Nissan did not interrupt the service their clients depend on. However, during the project, a vital piece of equipment was not delivered on schedule (a 1200 lb diamond grinder). CCR was able to contact their supplier who overnighted an insanely large piece of equipment allowing CCR to finish the job just in the nick of time. CCR could have stated the facts and told the client why they would not have the job done on time, why it wasn't their fault and why there was nothing anyone could do about it. But for CCR, that is indefensible. Passing the buck is indefensible because in doing so, they would have failed to execute the key objective that defined the truth of their valuable solution.
Flooring Need: Unsafe and Unsightly.
Existing floors in the workshop were unsafe and unsightly. Additionally, the workshop floors were visible from the customer waiting room. Boulder Nissan needed a safer and more appealing flooring solution for both their techs and their clients. The floors were unsafe because they were not repelling moisture/fluids/oil creating an uneven and slippery surface.
Planning + Preparation = Valuable Solution
The General Manager at Boulder Nissan was first interested in an epoxy flooring solution, as many clients often do. Nick was able to technically assess their current flooring situation. What was discovered was that the amount of oil present in the concrete from years of servicing vehicles meant that an epoxy coating simply would not adhere. The best way to meet their objectives for safety, aesthetics, and durability, was to select polished concrete as the finished product.
Job: Minimize Downtime/Maximize Uptime for Maximum Savings.
Executing the polished concrete flooring would require four long working days. CCR knows that the biggest way to create value for its clients is by scheduling installation in a way that eliminates or minimizes lost production time. Working together, they were able to identify an ideal weekend where the four-day job could be executed while only losing one day of production.
The CCR crew did extensive hours to ensure that the job would be completed on time, and on budget. Additionally, when one of the new 1200 lb grinders did not arrive on schedule, a new unit was flown in overnight. Any delays in the project timeline would have cost Boulder Nissan not only significant lost revenue, but also severely impacted the experience their clients had with the dealership. Despite on-site challenges, CCR was able to deliver the final product on time and on budget, doing whatever was required to maintain the client's best interests and deliver a high value solution.
Final Product: Safe and attractive floors delivered on time and on budget.
Boulder Nissan was very pleased with their new floors. The objectives of safety and appearance were met. The morale of the team at Boulder Nissan was noticeably lifted as they now had a clean and safe place to work. CCR was able to maintain the budget and the timeline while also creating tremendous value by executing a four-day installation that resulted in only one day of lost production.
Highlights:
Increased safety
Increased aesthetics
Increased cleanliness
Tremendous savings via maximizing up time / minimizing downtime
Delivered on time and on budget
Our network is our safety net
"Tracy and Nick were great to work with during the whole process. They gave professional advice on what the best solution would be for our dealership shop floor. We would definitely recommend them to anyone considering polished concrete."
- Boulder Nissan Dealers, Boulder, CO
Cook Compression offers engineered compressor solutions for international industrial applications.
Flooring solutions that work as hard as you do.
Flooring Need: Nonfunctional flooring for a high functioning brand.
Safety and precision is how Cook Compression was able to achieve and retain their top-tier ISO 9001-2015 certification. The floors in their production space were unsafe as they were lacking sufficient traction and did not identify safe walkways through the production area. The appearance of the floors was not in line with the brand standards for this industry leading manufacturer. Their operations were such that shutting down even part of their operations for even a portion of day, would incur a cost much greater than the cost of the new flooring solution. CCR was challenged to execute a flooring solution that could be executed while the clients remained fully operational.
CCR's Solution: Zero Down Time/Maximum Up Time  solution for a safe, functional and attractive flooring system.
CCR specified a heavy-duty flooring solution that could withstand the abuse of heavy machines and industrial manufacturing. A two-tone system was used to identify pathways. A multi color floor was used to hide the appearance of dirt and mud, and grit was added for extra traction in the loading areas. This solution was one that truly worked for Cook Compression: a 100-year-old company with best in class products and services, which means their facility and their floors must also reflect this brand standard. CCR specified a low odor urethane top coat to ensure the working environment was safe and operational. The work was scheduled in three phases ensuring that production was not impacted during installation.
Job: Maximum Up Time = Maximum Savings
This job took over three weeks to complete, but this tactical approach generated massive savings for the client as they were able to remain operational. During the project there was a concern about moisture levels in the concrete. CCR took and tested a sample, ensuring that there were no complications with the flooring.
Final Product: Safe, attractive, and productive floors installed for maximum value and performance
The final product far exceeded all objectives and expectations. The flooring was installed with zero production down time, generating more savings and value than the actual cost of the new flooring solution. The team at Cook Compression finally had a working flooring solution that not only enhanced their safety, but also improved the relationship they have with their employer. The new flooring was effective in communicating to their team, what the Cook Compression brand believes in.
Highlights
Zero downtime installation generated massive project savings
A truly high performance flooring system
Increased safety, functionality, and appearance
Enhanced feelings of pride from the Cook Compression team
Project completed on time and on budget
How CCR completes projects on time and on budget is actionized through their ability to problem solve. They create value through their ability to problem solve by creating flooring solutions that are done with little to no down time for the business, coordinating with all contractors on the job to create efficient time processes, and utilizing their resources to quickly deal with malfunctioning equipment. Their ability to problem solve and stay on time and on budget is rooted in their values.
"Ultimately, working with Colorado Concrete Repair has been really educational. They did a fantastic job with meeting all of our expectations. In fact, they exceeded our expectations! Out of this project, we got a phenomenal floor. Nick and his team were fantastic to work with. Hopefully, one day we'll get another opportunity to do another project with Colorado Concrete Repair."
– Matt Miseldine, Cook Compression
Adolfson and Peterson builds trust, communities and people – while delivering an exceptional product and client experience.
Adolfson and Peterson was contracted to execute a project for the Estes Valley Community Center. The center was at that time under initial construction, and CCR had to weave in their work around the other trades present on the job.
We always expect the unexpected.
Flooring Need: Safety First.
Site : Estes Valley Community Center.
Scope: New indoor pools had been constructed (by someone else) but the new floors were too slippery and therefore, very unsafe. This safety concern had to be corrected while other construction teams were on site.
This presented challenges in timing, coordination, and job site safety (dust + OSHA).
Expecting the unexpected means that we must be able to identify problems and take action.
The challenges that were presented on this job were relative to project coordination and logistics. Because this was new construction, there were many crews on site representing various trades. To ensure that the entire construction project stayed on time and on budget, there was a high level of coordination required to ensure the various trades could work on their specific projects without interfering with one another or causing unsafe conditions.
OSHA compliance must always be upheld. When it was clear there was a coordination problem to be solved, CCR quickly gathered all of the stakeholders, and a plan was put in place to ensure safety and efficiency. This ensured that not only was CCR able to stay on time and budget, but all of the different trades were able to do so as well. In this way, CCR helped to maintain the client's best interests by going over and above what they were asked to do.
Moral of the story: Professional integrity means identifying and serving the project's highest need.
CCR was able to deliver the desired product on time and on budget. CCR was able to  identify on-site problems and resolve them in a way that maintained the client's best interests. They displayed professional integrity by coordinating all of the project supervisors and putting in extended hours to ensure they were able to deliver their project on time and on budget.
Case Study Highlights
Flooring safety and aesthetics were enhanced.
Work was completed on time and on budget.
CCR maintained OSHA compliance during the project.
CCR maintained the timeline and budget for the project at large by coordinating with all of the onsite project supervisors.
"Colorado Concrete Repair is the contractor to go to for those tough and unusual existing concrete problems. I have utilized the CCR team on several projects, they are professional and have been able to produce quality results. The communication with other trades, contractors and project owners makes them self-sufficient on the job site.  With his engineering back ground, Nick is able to advise on solutions to unique problems while keeping both longevity and aesthetics of the final product in mind. CCR's ability to problem solve, communicate, and create solutions while meeting project goals, makes them a specialty contractor that is second to none."
- Les Fernando, Adolfson and Peterson Commercial Construction Project Manager

maintaining your
epoxy floors
Whether your floors are in a warehouse or a garage, they require the same routine maintenance. Epoxy is a tough, non-absorptive surface that is generally easy to clean with hot water and light scrubbing. We do not recommend using harsh cleaning materials above a neutral pH level. Those with smaller installations may prefer using a soft bristle broom and a squeegee, while larger epoxy floors may require a ride-on floor scrubber to routinely clean and maintain the floor. We recommend walk-off mats and other area mats around workstations, as a part of general floor maintenance, to ensure the longevity of the coating.
If you're interested in learning more about how an epoxy coating can bring added versatility and durability to your concrete floors, contact us or give us a call at (720) 258-6571. Colorado Concrete Repair is here to provide, efficient, dependable concrete repair services for our neighbors in Denver, Englewood, Littleton, Commerce City, and Lakewood, Colorado. Our epoxy specialists can talk with you and recommend the right product for your specific needs. We stand by what you stand on!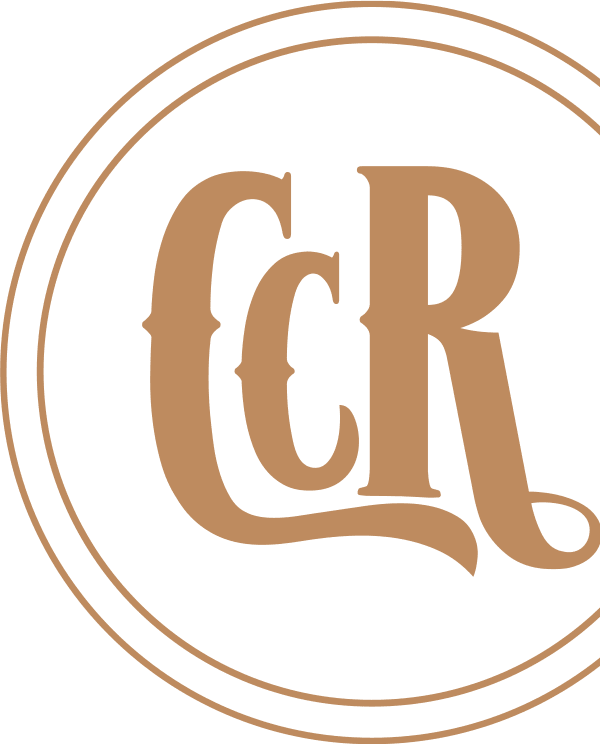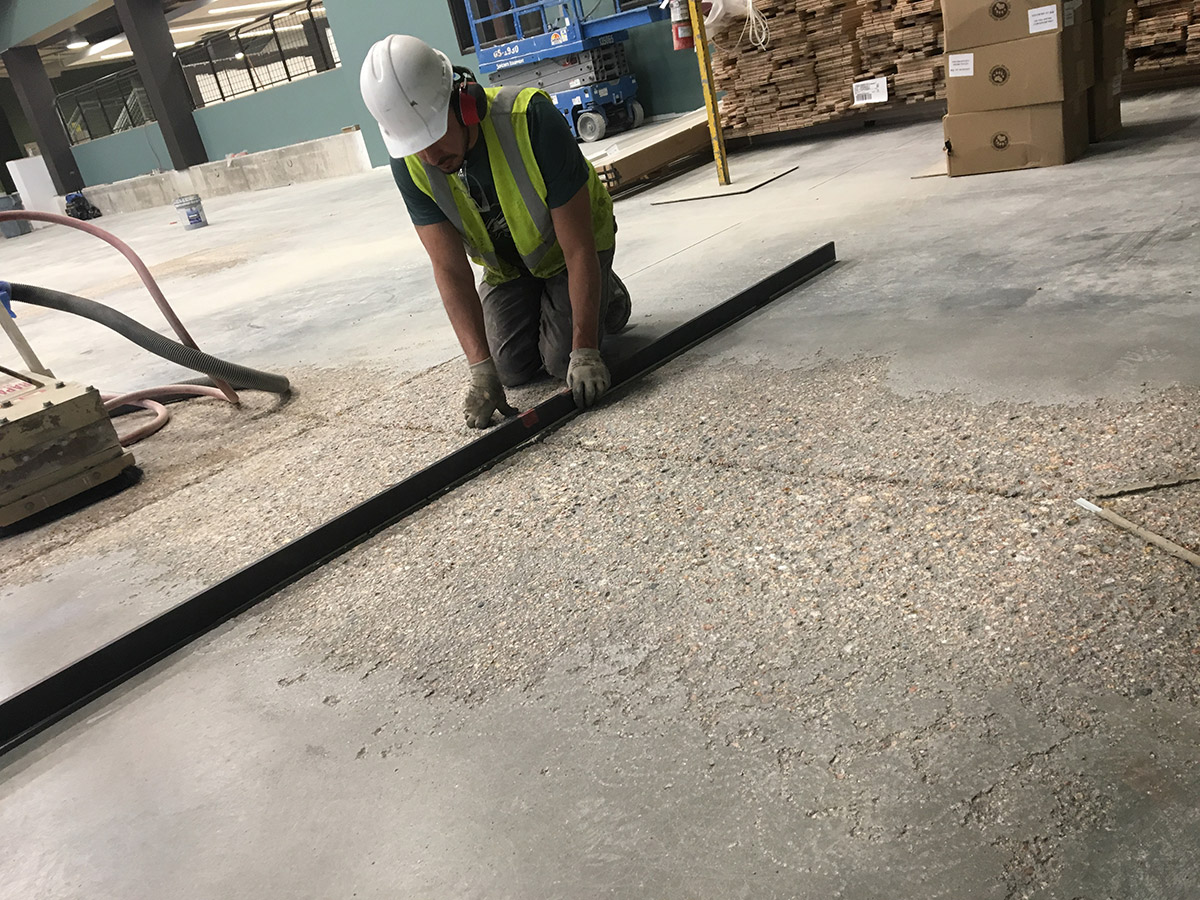 Does your floor meet the new safety standards? Eliminate potential hazards and create a safe working space.

We're concrete flooring contractors providing efficient, dependable services for our neighbors in Denver, Englewood, Littleton, Commerce City, Lakewood, and the surrounding areas. Whether you need concrete repair, epoxy coatings, or commercial and industrial flooring options, you can count on Colorado Concrete Repair to provide high-quality results.
We Do Work for Some Great People
We're dedicated to working with integrity, and that's how we've created relationships with some amazing businesses throughout the area. We've been honored to partner with great people who value hard work and quality as much us.