Concrete floors are a common feature of many businesses — from automotive repair shops, to high-rise commercial developments. No matter what kind of business you own, it is important that you make efforts to protect your concrete floors from undue wear and damage. One of the most popular methods of protection comes in the form of epoxy floor coatings.
The technicians at Colorado Concrete Repair have a wealth of expertise working with epoxy floor coatings. They also understand that every concrete floor has its own unique set of needs, and requires a specially tailored epoxy coating. Keep reading to learn more about epoxy flooring options, and how they can improve the concrete floors in your Commerce City, Colorado business.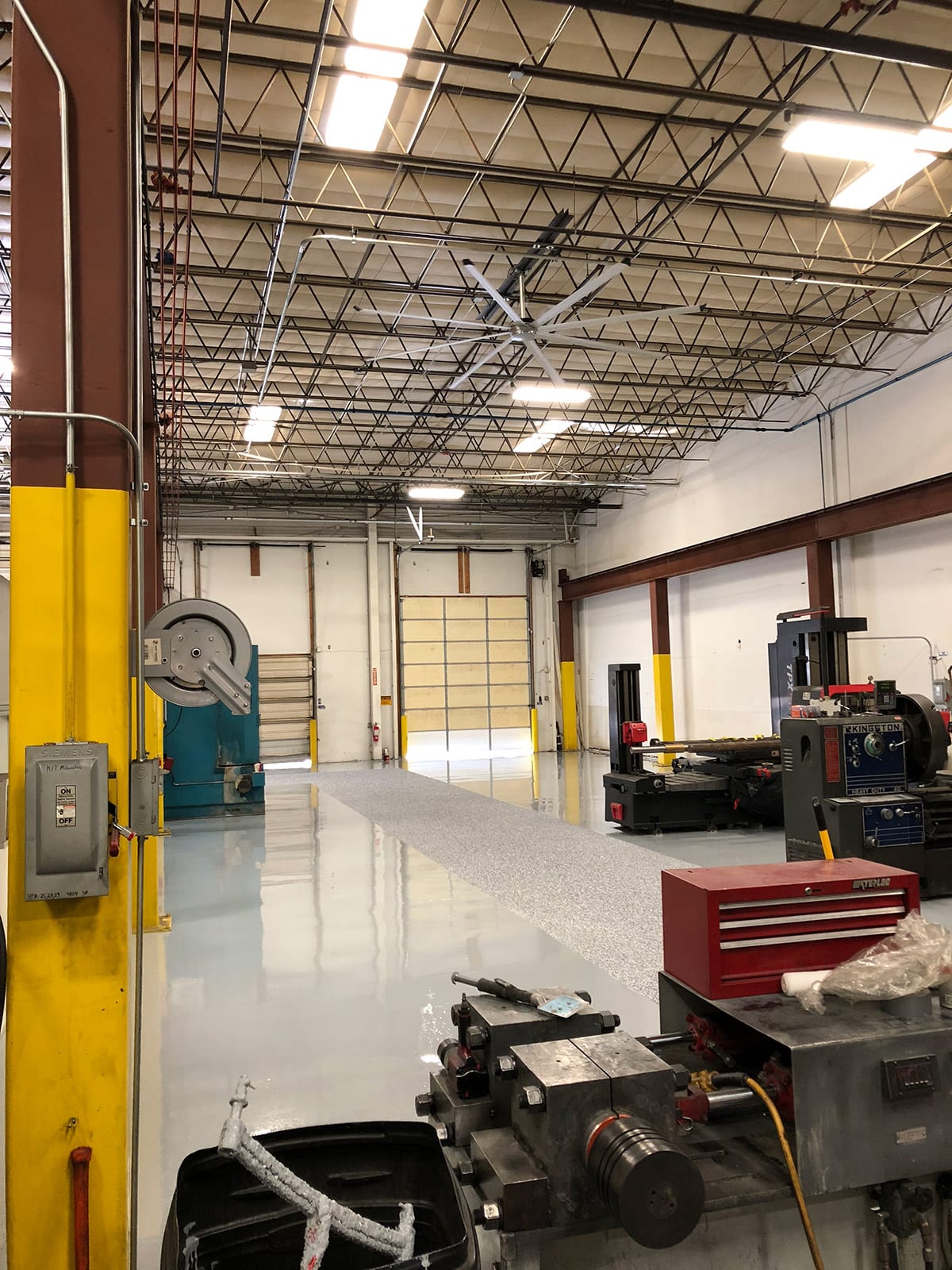 What Epoxy Coatings Can Do for Your Commerce City, CO Business
Epoxy coatings possess a variety of advantages when compared to other protective systems, They offer an unparalleled degree of durability, allowing them to withstand even the most intense use and abuse. Epoxy coatings are particularly well-suited for resisting abrasions and friction-related wear, especially when compared to relatively softer acrylic coatings.
Epoxy coatings also provide a waterproof and oilproof barrier thanks to its non-porous nature. This ensures that the underlying concrete will not suffer damage or staining as the result of exposure to such substances. Instead, any spills will remain on the surface of the coating, where they can be easily wiped clean.
Furthermore, epoxy coatings have excellent chemical resistance, making them a great choice for use in industrial and mechanical settings as well. Epoxy can also withstand a greater amount than other materials, which would be more likely to bubble, peel, or otherwise suffer damage when exposed to extreme heat.
Many people also choose to install epoxy coatings thanks to their extraordinary aesthetic qualities. Unlike other coatings, which often have a dull, lackluster appearance, epoxy yields a bright shiny topcoat, and can help to brighten up interior spaces. Epoxy coatings can also be tinted to add a wide range of colors.
Choosing the Best Epoxy Flooring Option for Your Needs

Self-Leveling Epoxy
Self-leveling epoxy is one of the most common varieties. As its name implies, the formula for this epoxy allows it to naturally spread itself out into a level sheet once poured on the floor. This attribute helps to ensure a speedy turnaround time. Self-leveling epoxy can also be applied to many different floors, whether new, old, or damaged.
Epoxy Mortar
For applications where durability and long-term strength are paramount, epoxy mortar makes a great choice. This type of epoxy does away with the liquids used to help disperse other types of epoxy, and instead consists completely of solid epoxies. As a result, the epoxy can withstand a far greater amount of impact stress.
Anti-Static Epoxy (ESD or Electrostatic Dissipative)
Floors treated with anti-static epoxy are also commonly known as electrostatic charge resistant floors. This type of epoxy contains conductive compounds that naturally accumulate static electricity, allowing it to harmlessly discharge. Anti-static epoxy is a great way to boost environmental safety in work spaces containing flammable materials and to sensitive electronics.
Epoxy Terrazzo
Epoxy terrazzo is a unique type of decorative epoxy designed to mimic traditional terrazzo flooring. Although epoxy terrazzo is applied in a relatively thin layer — no more than ¼" thick — it still yields all of the protective benefits of other types. Meanwhile, this type of epoxy allows installers to achieve a virtually limitless array of decorative effects.
Potential Complications You Should Understand
While the benefits of epoxy coating cannot be denied, it may not be the best choice for all situations. First of all, epoxy coatings are considered best used for indoor applications. Epoxy often has a tendency to yellow as the result of UV light, meaning that excessive sun-exposure may lead to unwanted discolorations. At CCR, we offer UV resistant epoxies and other materials like polyaspartic and polyurethane that we can use to create a system that will suit your business needs.
Another potential drawback of epoxy has to do with its naturally impermeable nature. While keeping water out of the underlying concrete is always a good thing, sometimes epoxy inadvertently keeps water trapped inside of the concrete. This may happen as the result of water rising up into the concrete through the subfloor. As this moisture accumulates beneath the epoxy, it may lead to cloudy whitish discolorations. We can help guide them to the right solution for their situation. This could be a moisture vapor membrane or a permeable solution like polished concrete.
As epoxy flooring cures, its surface becomes smooth and glossy. While this may be visually attractive, as discussed above, it can also make the surface too slippery for certain applications — especially if the floor gets wet. Fortunately, CCR can increase the traction of an epoxy coating by incorporating substances like sand or finely ground quartz into the mixture. We will assess their needs and help them get the right system.
Installing and Maintaining Your New Epoxy Flooring
Property owners who attempt to install epoxy floor coatings themselves often end up with poor results. While the process may seem relatively straightforward from the outside, it requires years of expertise to master all of the subtle factors involved.
One of the most important aspects of correct installation involves ensuring optimal adhesion. Epoxy coatings bond best with floors that are both clean and slightly porous. If the concrete has been previously sealed or polished, the surface will need to be cleaned and abraded in order to prep it for the epoxy coating. Likewise, the specialist must patch any major cracks or chips before proceeding.
The good news is that, once an epoxy coating has been professionally installed, you can maintain its lustrous appearance without too much work. However, you should be aware that it is best to avoid using soap or acid-based cleaners, as these can build up on the surface over time and gives it a cloudy appearance. Instead, mop the coating with a natural solution to remove any soiling.
Why You Should Trust the Experts 
Many contractors claim to be able to install an epoxy floor coating — yet only those with the right blend of experience and equipment can ensure that you end up with the best-looking and longest-lasting floor. To learn more about protecting your concrete floors, please contact Commerce City, Colorado's epoxy coating experts at Colorado Concrete Repair.

Schedule Your Free Consultation
If you're interested in learning more about how an epoxy coating can bring added versatility and durability to your concrete floors, contact us or give us a call. Colorado Concrete Repair is here to provide, efficient, dependable concrete repair services for our neighbors in Denver, Englewood, Littleton, Commerce City, and Lakewood, Colorado. Our epoxy specialists can talk with you and recommend the right product for your specific needs. We stand by what you stand on!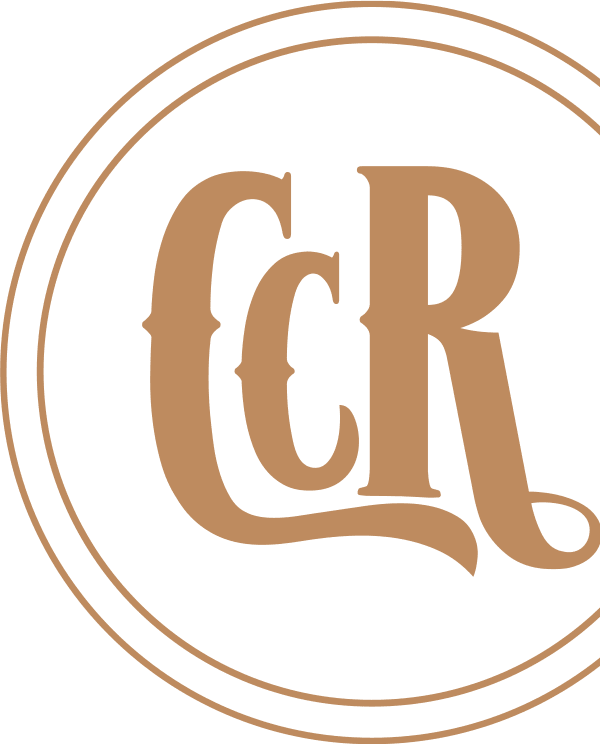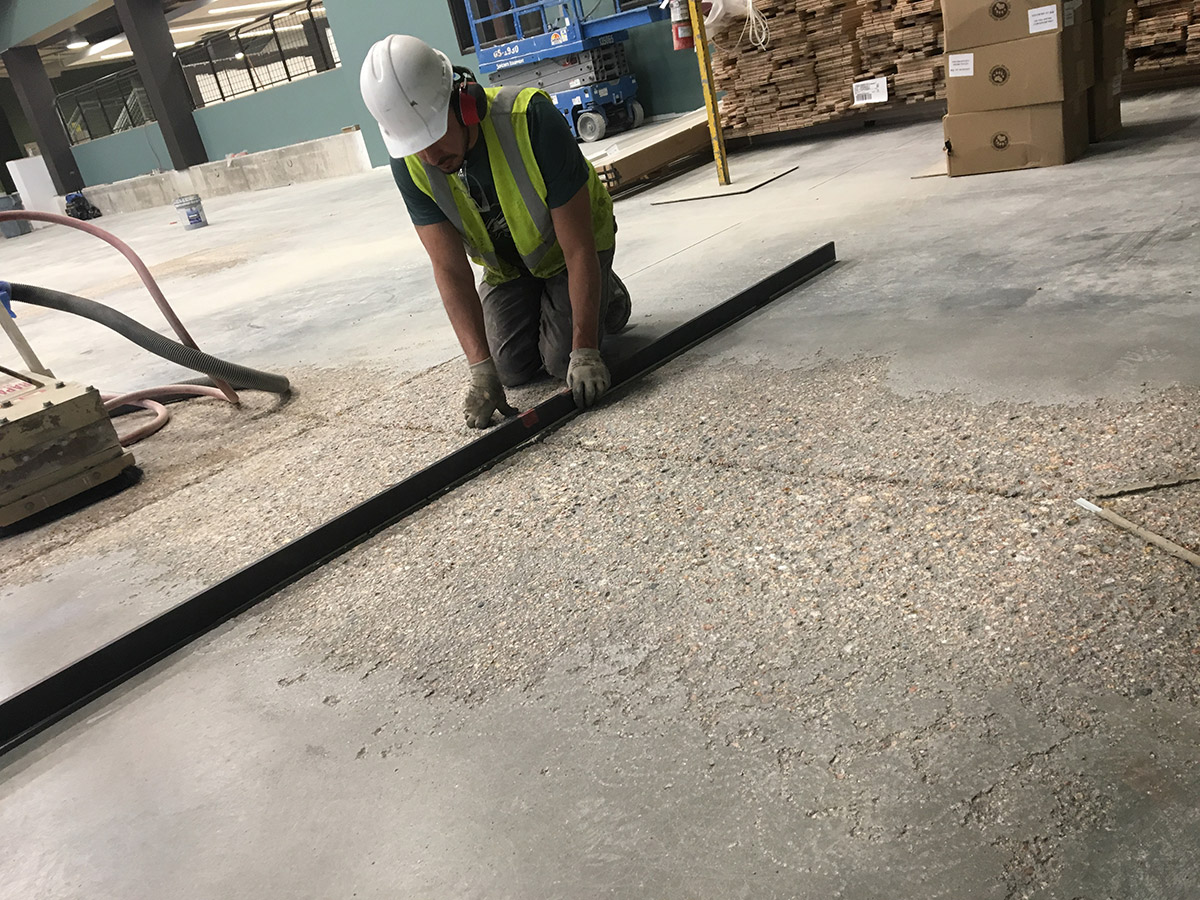 Does your floor meet the new safety standards? Eliminate potential hazards and create a safe working space.

We're concrete flooring contractors providing efficient, dependable services for our neighbors in Denver, Englewood, Littleton, Commerce City, Lakewood, and the surrounding areas. Whether you need concrete repair, epoxy coatings, or commercial and industrial flooring options, you can count on Colorado Concrete Repair to provide high-quality results.
We Do Work for Some Great People
We're dedicated to working with integrity, and that's how we've created relationships with some amazing businesses throughout the area. We've been honored to partner with great people who value hard work and quality as much us.