COLORADO CONCRETE REPAIR SERVICE DAY
Our team at Colorado Concrete Repair had the opportunity to get our hands dirty Saturday, September 23rd, at the new Silver Lining House, which is a transitional house for homeless teens. The Lion Project, a non-profit organization that pairs businesses with non-profits to help the needs of the Denver community, organized the event, wherein we completed a couple projects with other Colorado businesses to improve the curb appeal of the Silver Lining House.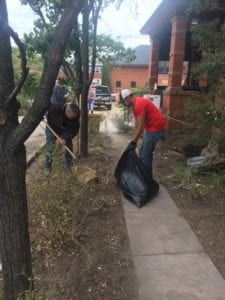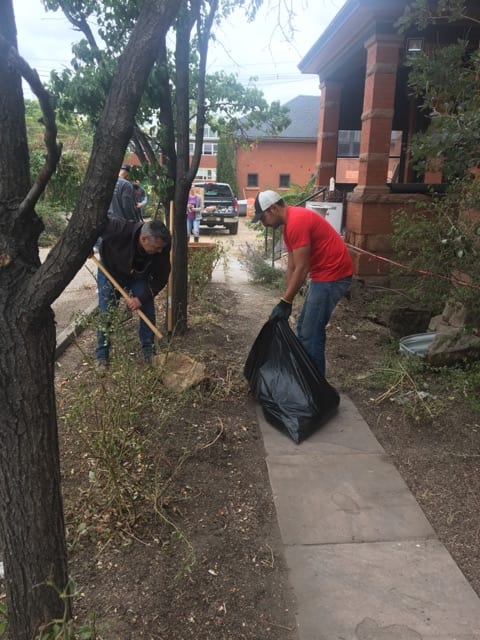 This Service Day was our second time working with The Lion Project to help fellow community members in need. At the start of the day we enjoyed an introduction of what the Providence Network does and why this house is so important to their organization. A person who had graduated Providence Network's road to recovery drug addiction program talked to the group of volunteers to let us know how us joining in the efforts to makeover this one in five Providence Network homeless shelters is transforming lives like his. With their program, he transitioned from being a hopeless drug addict and homeless to now (2 years later), a productive and happy member of society.
The Providence Network is a 501©3 Denver faith-based, urban transformational housing organization that uses a holistic approach to help men, women and families heal from addictions, abuse and homelessness to become self-sufficient, productive members of the community. They have a 24/7 live-in staff that consists of men and women dedicated to leading by example and maintaining a safe, supportive and substance-free environment.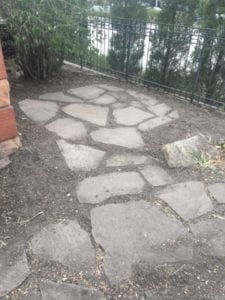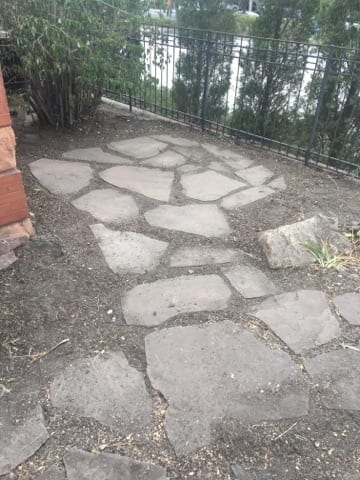 During the course of the service day we took apart a flagstone walkway and built a patio out of the flagstone. We also removed the landscaping fabric and old sprinklers to make way for new landscaping. Owner and President at Colorado Concrete Repair, Nick Ferguson, said, "The camaraderie was just amazing." Working with the different businesses that support The Lion Project really connects us to the community and we are confident that we are doing something greater for those in need. It is amazing seeing the teamwork it takes to complete a project like this one for the Providence Network and we are honored to be a part of it.
We are glad that we got the opportunity to spend a morning giving back to the community. When you support Colorado Concrete Repair, you support the Denver community as well. We are grateful for our partnership with The Lion Project and even more grateful they connect us with such reputable non-profits doing the heavy-lifting, making our Denver community a better place to live and work.
We'd love for you to join us on our next Service Day. Give us a call at 720-258-6571 and press "4" for Office Manager to learn more!