Concrete Repair in Denver, Aurora, and Beyond with Colorado Concrete Repair
You demand a lot from the concrete flooring at your commercial property. Whether you have concrete warehouse floors that see daily traffic from heavy machinery or driveways, sidewalks, and concrete patios around your business, these surfaces can take a large amount of wear and tear.
While concrete may be one of the most durable and resilient construction materials, all concrete floors will eventually need repair to keep them safe, attractive, and structurally sound. Colorado Concrete Repair in Denver offers the best repair services for concrete floors in the Front Range with services for commercial properties in Denver, Aurora, Littleton, Englewood, and more.
We can adapt our concrete floor repair to a range of different surfaces and business types to provide lasting and affordable repairs for every industry, helping you get the most use out of the concrete floors at your property. Contact us today to learn more.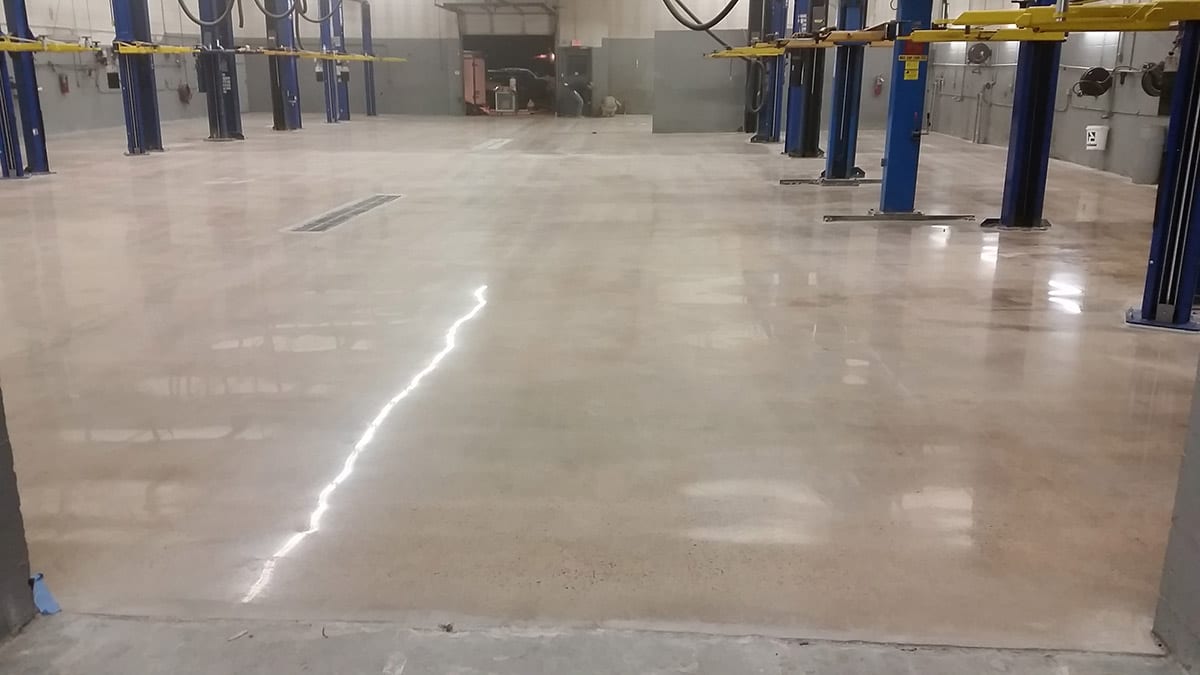 Our Concrete Floor Repair Services
Concrete can experience many different types of damage. Concrete can damage from heavy machinery, foot traffic, temperature changes, or if it was not properly poured or sealed. All of these factors do not include what is happening underground where erosion, shifting rock, and tree roots can put added stress on your foundation.
Over time, even the most perfect concrete project will eventually require some form of repair or re-sealing. Colorado Concrete Repair can determine whether an initially weak subgrade, erosion, blunt force, or another issue has caused concrete to shift and crack. Then we can take steps to prevent the issue from recurring and repair the existing damage to concrete with a process that includes:
Prep the Surface - Using state of the art equipment, we can provide concrete grinding, chipping, power washer blasting, or shotblasting to strip damaged material away and make space for the repair.
Pour Repair Material - Depending on the damage, concrete repair may involve cement, epoxy, or a number of other materials. We use high grade materials that are guaranteed to be long lasting and are specifically chosen based on the needs of your property.
Finishing – We can then apply any necessary finishing options, including stamped concrete and epoxy, to protect your property for years to come.
Our concrete repair has the tools and services to fix all of the damages caused by these different challenges and make sure that, when we finish our concrete repair, your property will look and operate at its best.
Types of Concrete Floor Repair in Denver, CO, and Beyond
We are a full service concrete repair company, located in the Greater Denver area. We work with commercial properties providing concrete repair services that include:
Leveling and Flattening Concrete - Leveling concrete fixes a surface that has become uneven when the ground below it moves. This can cause cracks, become a tripping hazard, and make it difficult to operate in your warehouse or shop.
Sidewalk Repair - The subgrade beneath a sidewalk can become weak or compacted over time, causing your sidewalk to sink or crack. We can also repair chips and other issues that may have affected the look and usability of sidewalks outside your business.
Concrete Stitching - If significant cracks begin to develop, concrete stitching will stop the growth of those cracks and keep them from getting worse. Concrete stitching uses rebar and professional patching to solidify the floor and stop any movement.
Concrete Crack Repair - Repairing cracking concrete involves both fixing the visible crack and determining what caused it so that we can prevent it from getting any worse.
Cement Underlayment - If you will be installing a non-concrete floor in your commercial property, you need a smooth and even foundation to install it on. We can use concrete underlayment to create that smooth surface, filling in any holes and patching any cracks that may have formed over time.
Concrete Restoration - Another service we offer is concrete restoration that will return the appearance of your concrete surfaces to like-new condition after a repair has been made, offering a more affordable way to make a damaged concrete surface look like new without the cost of tearing out and replacing concrete.
With our extensive experience, professional grade equipment, and an eye for detail, we can customize our repair work to your specific needs.
When to Schedule Concrete Repair
It is important to repair concrete when you start to notice damage, since what you see on the surface is often a sign of a larger issue underneath. Unrepaired damage will usually continue getting worse. If the damage and necessary repairs become great enough, concrete replacement may be required. This is a more expensive and time consuming process that could interrupt your operations for longer.
Fortunately, when addressed early, most of the typical concrete damage can be sufficiently corrected with concrete repair from Colorado Concrete Repair and future damage can be avoided. Some of the signs to look for the indicate concrete repair is needed include:
Cracks
Potholes
Stains and Discoloration
Chips
Warping or Sagging
Uneven Surfaces
If you have noticed these signs of damage or others on your concrete floors, commercial driveways, parking lots, parking garages, or pool deck, Colorado Concrete Repair can assess the issue and determine the cause. Then we can decide what repair options are available to make your concrete surfaces safe, durable, and attractive once more.
Commercial Properties We Work With
Colorado Concrete Repair works with commercial properties of all types throughout the Denver metro area with service areas that include Denver, Aurora, Littleton Lakewood, and Commerce City. In those regions, some of the industries we have worked with include:
Car Dealerships
Auto Shops
Warehouse
Industrial Properties
Gyms and Fitness Centers
Restaurants
Retailers, and More
Almost every commercial property uses concrete surfaces. From indoor floors to outdoor pathways and driveways, wherever you have cement, we can deliver reliable and high quality concrete repair.
What Makes Colorado Concrete Repair the Best in Denver Metro
Colorado Concrete Repair is the partner you can trust for commercial concrete. Our goal has always been to help businesses in Denver to meet their goals, a challenge that we find often begins with a safe and highly functional working environment.
Our concrete repair provides everything your business needs to maintain concrete surfaces while also delivering:
Competitive Prices - Our expertise with concrete and rapid work enables us to provide our results at reasonable prices, while our long lasting work makes us a strong investment in your business.
Flexible Timing - In many situations, concrete damage could be an immediate safety hazard and even short repairs can cause a significant interruption to your business operations. Our customizable scheduling makes it possible to choose a time for your repair that will have the least impact on your business. But once we get started with repairs, the work moves quickly and sticks to your timeline.
Experience - Although we rely on up to date techniques and technology for concrete repair in Denver, we also believe that nothing can compete with years of experience. Our team has over a decade of experience in concrete repair and is equipped to identify problems and respond quickly to any challenges that come up during the repair process.
These advantages have made us number one in meeting the needs of Colorado's businesses when it comes to concrete.

Contact Colorado Concrete Repair Today
When you are faced with concrete that has been damaged or is in need of repairs, you can rely on the concrete repair company that has made it their mission to support your business. Colorado Concrete Repair has all of the services necessary to keep your business property looking and performing its best.
Contact our team for more information about our services and to get a quote for commercial concrete repair your business.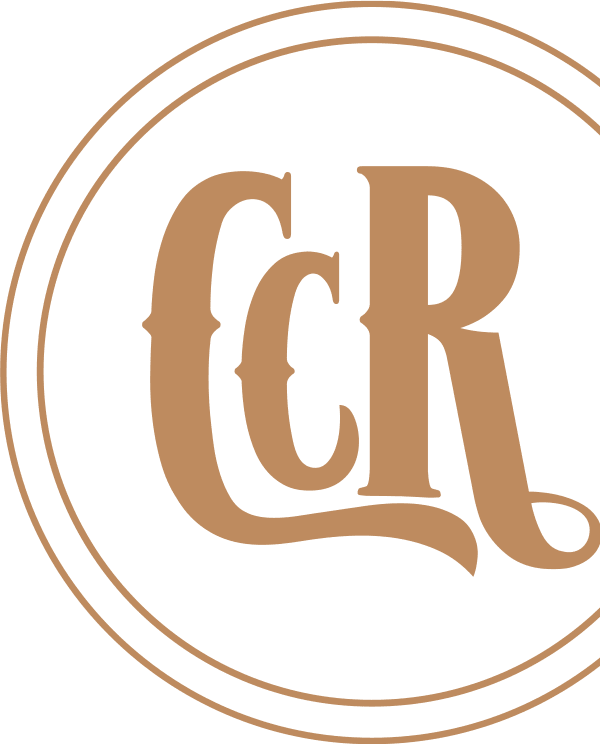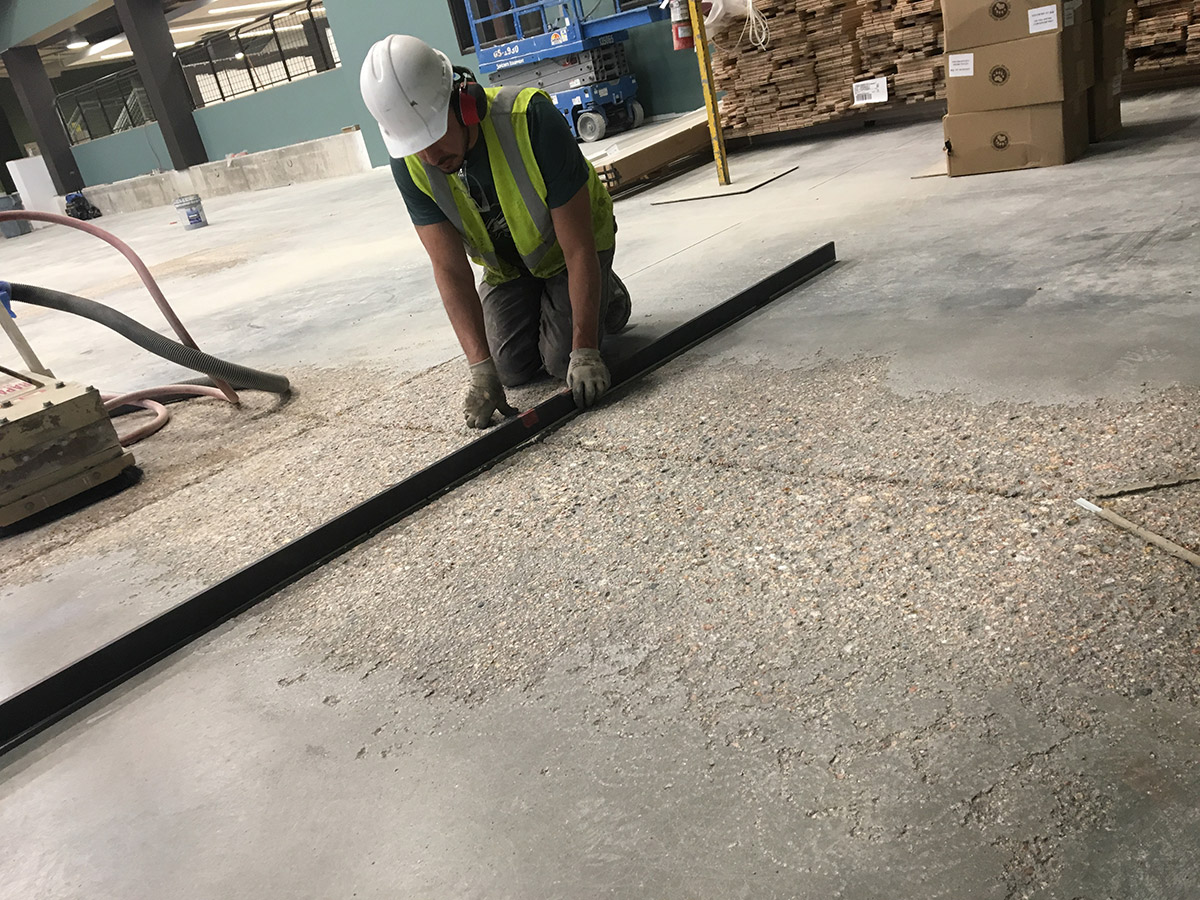 Does your floor meet the new safety standards? Eliminate potential hazards and create a safe working space.

We're concrete flooring contractors providing efficient, dependable services for our neighbors in Denver, Englewood, Littleton, Commerce City, Lakewood, and the surrounding areas. Whether you need concrete repair, epoxy coatings, or commercial and industrial flooring options, you can count on Colorado Concrete Repair to provide high-quality results.
We Do Work for Some Great People
We're dedicated to working with integrity, and that's how we've created relationships with some amazing businesses throughout the area. We've been honored to partner with great people who value hard work and quality as much us.