Concrete Flooring and Epoxy for Commercial Properties in Denver, CO
In any industry, the right flooring will support your business. Whether you need a purely functional option that is long lasting, antislip, and easy to maintain or you are seeking commercial flooring that is visually stunning and customized to your brand, commercial flooring and the top commercial flooring contractor in Denver can make it possible.
Colorado Concrete Repair specializes in commercial flooring in Denver for businesses across industries. We provide high quality commercial flooring customized to your business, all with competitive prices and dedication to superior service. Contact us to learn more about your commercial flooring options and discuss your project.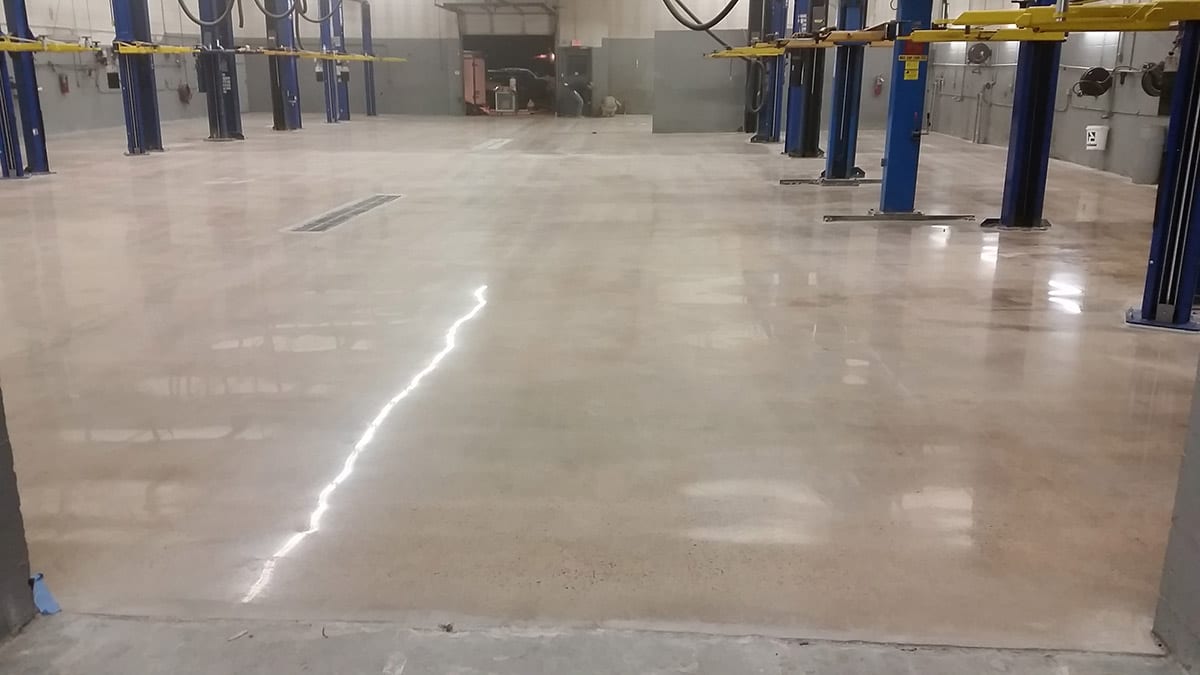 Concrete and Epoxy Floors in Denver
Our Denver commercial floors use a durable concrete base for a versatile and resistant foundation. After flattening and grinding the concrete slab to a perfectly smooth surface. We can also then apply epoxy coating to create an attractive, durable layer on top of the commercial flooring surface.
Epoxy is a durable resin that increases the natural resilience of concrete by offering:
Extended Durability - With an epoxy coating, your concrete surface is better able to stand up to traffic and impact damage that could cause cracking, chipping, or scratching on plain concrete.
Improved Appearance - We have options to customize epoxy flooring into a variety of looks. We can add colors, textures, and the desired gloss level. Epoxy can even imitate other materials, such as terrazzo flooring, letting you utilize concrete flooring at any property in Denver.
Easy Mobility - Since epoxy is completely smooth, machinery like forklifts will move easily across it. The flooring has some springiness as well and is less tiring to walk and stand on for long periods of time.
Convenient Cleaning - The epoxy coating seals the natural pores in concrete, leaving you with an impenetrable surface that will not trap spills, dust, or bacteria. This is both more hygienic and makes it possible to simply wipe away any dust or debris that collects on the surface.
Physically Safer - The epoxy coating is naturally slip resistant and we can increase this anti slip feature by adding texturizing aggregates to the epoxy as well if your property needs additional slip protection.
Chemically Resistant - Epoxy will not degrade when in contact with most corrosive materials when you need a reliable flooring solution in an industry that regularly handles corrosive elements.
Eco-Friendly - The epoxy resin does not contain harmful VOCs or other chemicals that could be dangerous during or after installation.
In addition to epoxy commercial floors in Denver, we also can complete a range of other concrete flooring options such as polished concrete, stained concrete, and concrete slab installation. This combination of options makes it possible for us to customize a flooring solution that will match your aesthetic needs, safety standards, budget, and any other requirements you have for your business.
Commercial Flooring Installation in Denver
Beyond our extensive options for concrete flooring in Denver, it is the level of service we offer at Colorado Concrete Repair that makes our concrete flooring a top choice in the area. As commercial flooring experts, we can guide you through the process of choosing the right flooring solutions for your commercial space.
We will take into account the type of use your floor regularly sees, any chemicals or special safety requirements present in your industry, and how to best reflect your brand. Throughout the process, we also work around your timeline and budget.
After an initial consultation and on-site estimate, we can begin the installation process. Depending on the flooring type and the condition of your existing floor or your existing concrete surface, this can include:
Concrete Floor Installation - For a new construction, we will lay a concrete slab that will provide the base for your new floor. If you already have a concrete floor that is worn or damaged beyond repair, we can remove the existing surface and replace it.
Prep an Existing Concrete Floor - Before we can apply an epoxy coating or finishing, will will need to make sure it is in good condition, repairing any areas may have developed dips or any cracks so that we have an attractive and long lasting foundation on which to lay epoxy or finish the surface.
Finishing Your Floor - At this point we can polish concrete to create a honed, durable, and glossy floor. We can stain concrete to add color. This is also the stage in which we will apply epoxy or another resin.
Clean Up and Final Walk Through - Our last step is always to make sure that your floor is perfect and remove all remaining equipment and debris left from the installation process. Our goal is to leave your commercial property ready to continue with construction or resume operations.
Colorado Concrete Repair has the equipment and capabilities to complete this work on time without ever missing a detail. We know how important scheduling is to Denver businesses where any lost time or missed deadlines can mean lost income for your company. We make it our priority to complete projects within our initial timeline, working beyond your expectations in order to meet that goal.
Other Commercial Flooring Services from Colorado Concrete Repair
Concrete and epoxy commercial flooring are already extremely durable, yet as with any material, a floor will wear over time or may experience damage beyond what it can withstand. You may also want to simply change up the appearance of your property.
Colorado Concrete Repair offers commercial flooring services for all of these challenges with options such as:
Flattening, Leveling, and Grinding - Many damages to concrete floors do not require replacing the entire slab. We can often repair small cracks and unlevel surfaces with these techniques.
Concrete Repair - After physical damage or if a past concrete contractor in Denver made a mistake with your flooring, we can repair the damage to leave a concrete surface looking practically new.
Line Striping - Any property that requires lines for safety and direction, such as warehouses or industrial plants, our precision line striping services provide high visibility and long lasting lines that will guide employees and visitors to your commercial property.
For many of these services, we work with businesses in Denver and the nearby area that are not able to fully shut down as we make repairs or upgrades to concrete flooring. We are experienced in working around your property's needs and your business operations, completing our work quickly for limited downtime and construction impact on your customers.
Property Types We Work With
Denver's economy includes a wide variety of industries, nearly all of which find advantages in using concrete and epoxy flooring. Some of the business types we most often provide commercial flooring in Denver for are:
Warehouse and Storage Facilities
Automotive Garages and Showrooms
Industrial and Manufacturing Plants
Gyms and Recreation Centers
Senior Care Facilities
Healthcare and Hospitals
Chemical Plants
Pharmaceutical Manufacturers, and More
Because epoxy is chemically resistant, will withstand heavy foot and vehicle traffic, and has an extremely professional look, it is versatile enough to work in almost any property around Denver, from those listed here to a range of other industries.
We have worked with many different industries at Colorado Concrete Repair, and are able to adjust our services to the specific needs of your industry and your brand. This can include meeting safety standards or creating custom concrete designs that embed your logo.
What Makes Colorado Concrete Repair the Best Commercial Flooring Contractor in Denver?
At a Denver business, you rely on efficiency to provide your services or products, and this starts with the quality of your physical space. A commercial floor that specifically meets your business's needs will enable your company to be safer, more efficient, and more productive, making your investment in commercial flooring one of the top investments you can make in your overall business.
Many of the benefits of commercial flooring also rely on the quality of your contractor, which is why businesses in Denver contact Colorado Concrete Repair for their commercial flooring projects. As a local business that has served the Denver area for more than a decade, we know the area and the local industries. We form lasting relationships with our clients based on both the quality of our work and the quality of our service.
Our customers rely on our team to provide:
Professional and Reliable Services - With a knowledgeable team, a streamlined process, and an enduring focus on quality results, Colorado Concrete Repair is your partner at every step of the process. Our focus on quality results will be evident when working with our team.
State of the Art Engineered Solutions - We use the leading equipment, resins, and other tools to install and repair commercial flooring in Denver so that we are always able to provide the latest and most reliable options available.
Cost Effective Pricing - Because we work efficiently and we do the job right the first time, our commercial flooring options are affordable and will reliably last for decades to come, giving your commercial facility the benefit of ongoing savings.
Wherever you are in the process of installing commercial flooring, or repairing existing or upgrading your existing concrete flooring, we invite you to contact our team for a personalized discussion on which flooring options may work best for your business.

Schedule an Initial Consultation for Commercial Flooring in Denver
Denver's leading businesses require the top flooring solutions. For epoxy and concrete flooring in the Front Range, this means you need Colorado Concrete Repair. Start the process with an initial call to our team so that we can learn more about the services you need. You can also fill out our contact form on our website and we will be in touch with you as soon as possible.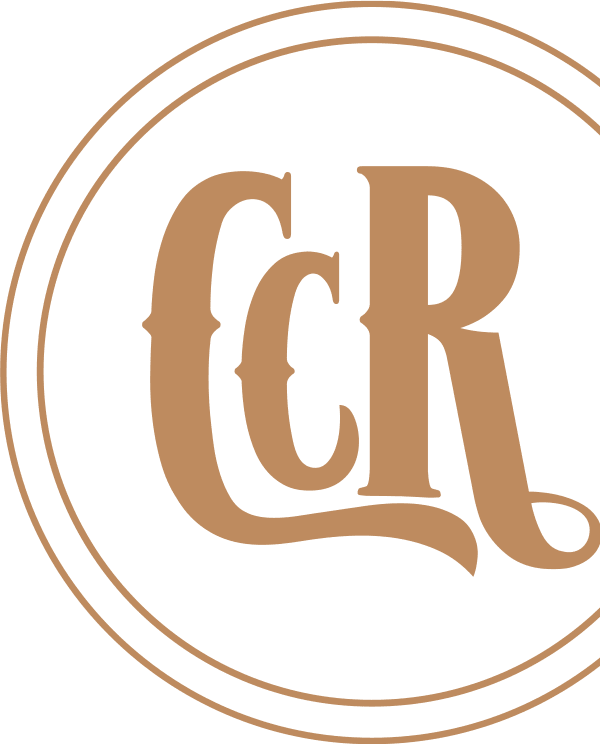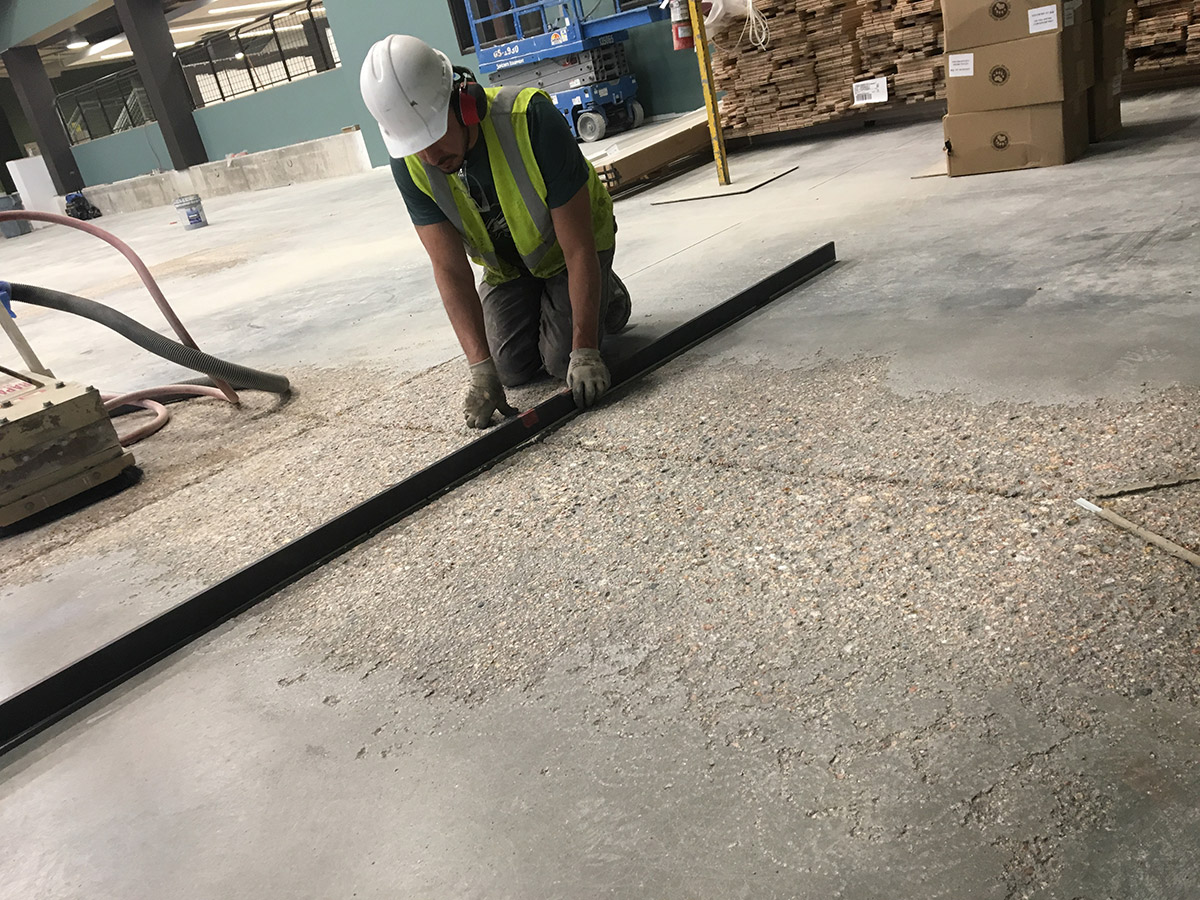 Does your floor meet the new safety standards? Eliminate potential hazards and create a safe working space.

We're concrete flooring contractors providing efficient, dependable services for our neighbors in Denver, Englewood, Littleton, Commerce City, Lakewood, and the surrounding areas. Whether you need concrete repair, epoxy coatings, or commercial and industrial flooring options, you can count on Colorado Concrete Repair to provide high-quality results.
We Do Work for Some Great People
We're dedicated to working with integrity, and that's how we've created relationships with some amazing businesses throughout the area. We've been honored to partner with great people who value hard work and quality as much us.