Hard-Working Flooring Options for Denver Area Businesses
You may have heard about epoxy floor coatings before and how they can help improve the performance of concrete floors. But not all epoxy applications are created equal. Our Denver, Colorado, epoxy specialists tailor each application to the needs and specifications of our clients' use. That means you get a high-quality, effective product that can provide long-lasting solutions for your business. Plus, our commitment to integrity means you'll get a product you can be proud of. We're dedicated to getting the job done right, on time, and on budget.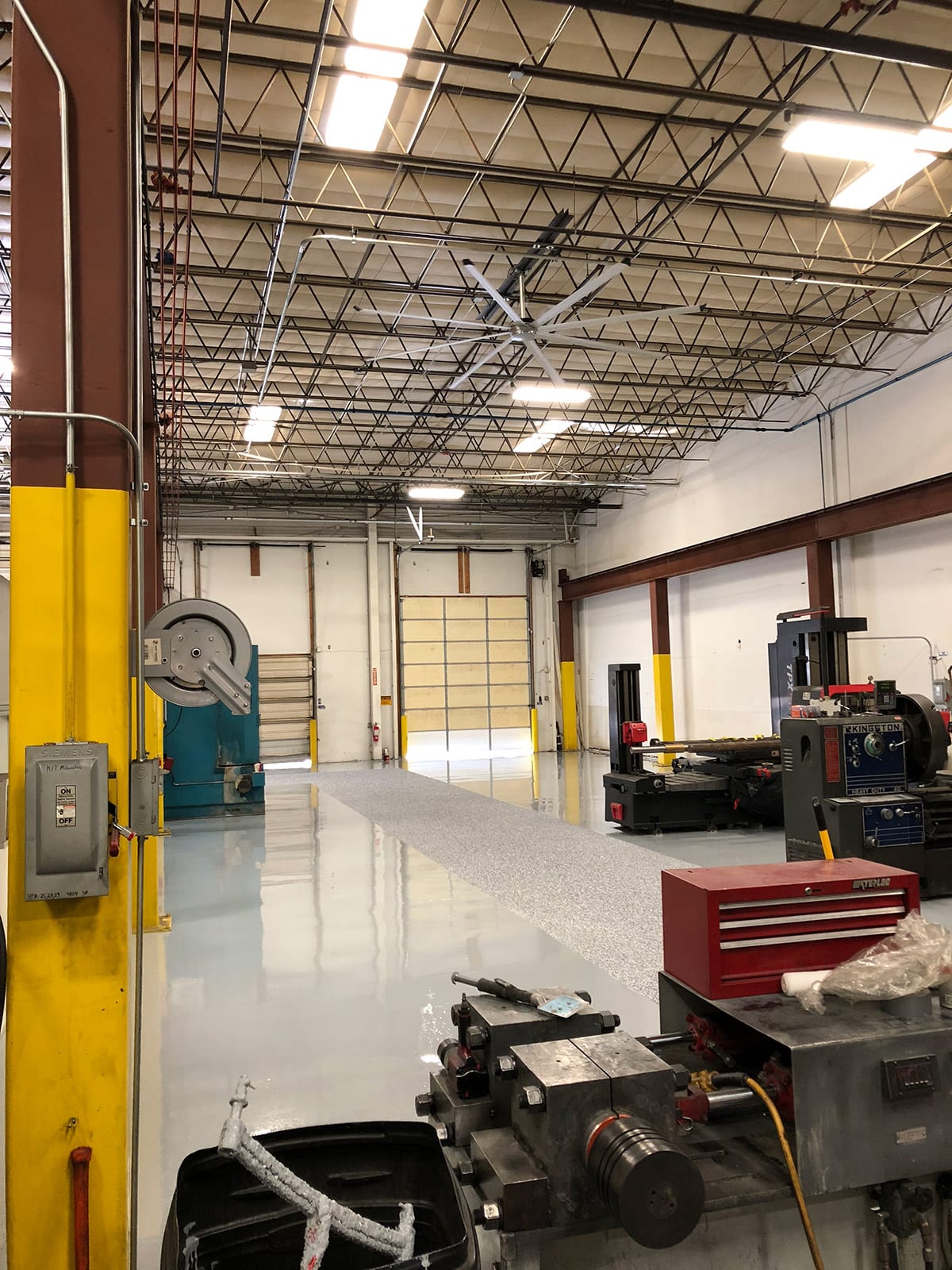 Choosing the Right Coating for Your Needs
Flat epoxy is a high-performance floor coating that provides a versatile surface for many environments. This coating is available in many colors and varieties; some include suspended aggregate like aluminium oxide. In addition to its color clarity, epoxy provides chemical resistance, physical strength, and flexibility.
At Colorado Concrete Repair, our epoxy specialists have applied epoxy coatings in many environments, including manufacturing facilities, warehouses, and industrial garages. This coating is well suited to these environments, but it may not be the best choice for every industry. Food processing and commercial kitchens, for example, are not ideal uses for epoxy due to the constant corrosive exposure, temperature shock, and physical impact to the epoxy coating. For situations like this, or in wet environments, a coating with more traction is a better choice. Our job is to collaborate with you to determine what will work best for your specific circumstances.
Bringing Concrete Floors to the Next Level
Concrete is an economical and effective flooring choice, and for the right environment, epoxy provides a number of additional benefits to this surface.
Here are some of the benefits epoxy floors provide:
Looks clean
Easier to clean
Non-porous
Chemical resistant
Resistant to destructive chemical attacks from acids and fats
Smoother for sensitive equipment (forklifts)
Reduces dusting from concrete being worn
An epoxy finish can provide these features in many industries. Talk to your epoxy specialists at Colorado Concrete Repair about your needs, and we can recommend the right product to help your business and suit your needs.
Some of the areas we have installed epoxy coatings include:
Manufacturing facilities
Airplane hangars
Corrosive environments
Chemical containment
Shop areas
Commercial garages
Plant husbandry
Storage areas
Dry food-grade areas
What Epoxy Flooring Is Right for You?
When helping you decide what epoxy application is the right choice for your needs, your epoxy specialists at Colorado Concrete Repair will consider several factors, including existing concrete conditions, level of usage, and time and work area constraints. To determine if existing surface conditions are right, we look out for problem areas in the substrate. This can include cracking, spalling, uneven slabs, and uneven joints. To remedy cracking and spalling, we prepare the surface, then apply materials to the problem areas. This will cure and then be ground flush, creating an ideal, uniform substrate. When needed, we also use slab leveling techniques to create a better surface for the epoxy coating and a better product for our clients. This eliminates trip hazards and weak points that can be associated with an uneven substrate. For most epoxy applications, we recommend that all joints are filled. We place joint filler to ensure a relatively seamless transition from slab to slab of existing concrete—this creates a finished product that requires less maintenance, is cleaner, and has improved longevity.
Another factor our epoxy specialists consider is the level of usage. This is a critical evaluation in the pre-installation process. Some epoxy floors receive light foot traffic, while others must regularly support heavy forklifts. This is where epoxy shines. As one of the most easily manipulated products in the coating industry, epoxy can perform well in many settings. For light traffic areas, we can add a small amount of traction additive to provide slip resistance. For medium to high traffic areas, we use larger suspended aggregate and a thicker coating of epoxy to ensure better wear. For very high traffic areas, we use a combination of a thick layer of epoxy and a urethane with a suspension of aluminum oxide. By determining exactly what our clients' needs are, we're able to understand any usage issues upfront. That's how we recommend the best value epoxy floor system available, customized for your environment.

maintaining your
epoxy floors
Whether your floors are in a warehouse or a garage, they require the same routine maintenance. Epoxy is a tough, non-absorptive surface that is generally easy to clean with hot water and light scrubbing. We do not recommend using harsh cleaning materials above a neutral pH level. Those with smaller installations may prefer using a soft bristle broom and a squeegee, while larger epoxy floors may require a ride-on floor scrubber to routinely clean and maintain the floor. We recommend walk-off mats and other area mats around workstations, as a part of general floor maintenance, to ensure the longevity of the coating.
If you're interested in learning more about how an epoxy coating can bring added versatility and durability to your concrete floors, contact us or give us a call at (720) 258-6571. Colorado Concrete Repair is here to provide, efficient, dependable concrete repair services for our neighbors in Denver, Englewood, Littleton, Commerce City, and Lakewood, Colorado. Our epoxy specialists can talk with you and recommend the right product for your specific needs. We stand by what you stand on!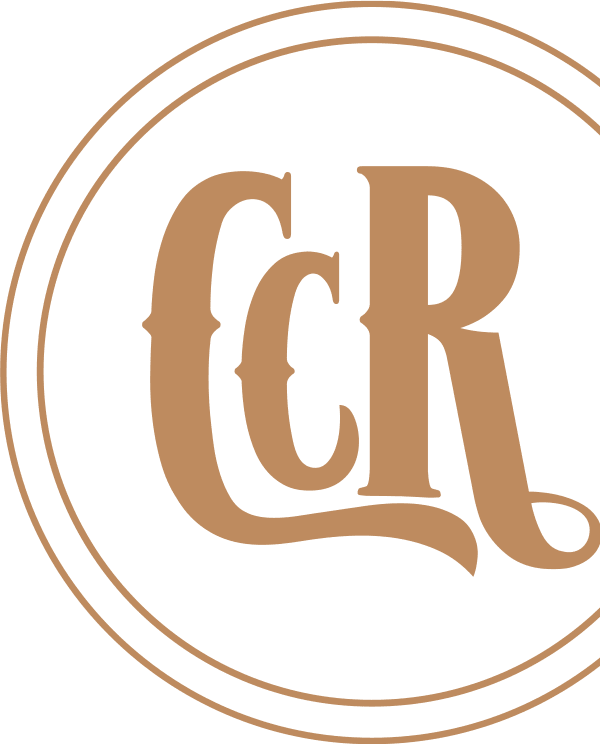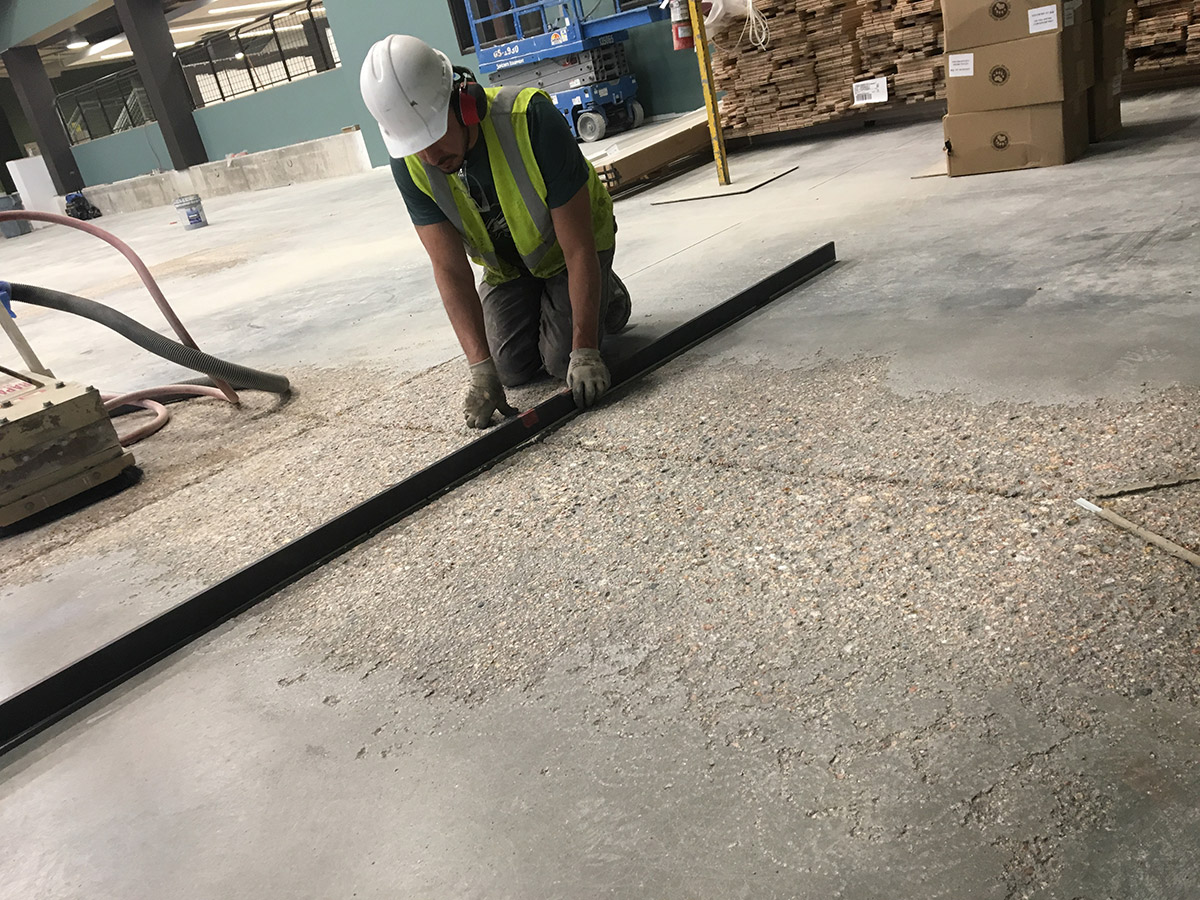 Does your floor meet the new safety standards? Eliminate potential hazards and create a safe working space.

We're concrete flooring contractors providing efficient, dependable services for our neighbors in Denver, Englewood, Littleton, Commerce City, Lakewood, and the surrounding areas. Whether you need concrete repair, epoxy coatings, or commercial and industrial flooring options, you can count on Colorado Concrete Repair to provide high-quality results.
We Do Work for Some Great People
We're dedicated to working with integrity, and that's how we've created relationships with some amazing businesses throughout the area. We've been honored to partner with great people who value hard work and quality as much us.