Epoxy Floor Coating Services From Denver, Colorado Area Experts
Applying an epoxy coating is an effective way to improve the performance of your concrete floors. Known for its versatility, epoxy can provide chemical resistance, physical strength, and cleanability. Plus, it comes in many colors and varieties, and can include a suspended aggregate, like aluminum oxide, to improve the traction of your floors. At Colorado Concrete Repair, we have over a decade of experience performing epoxy floor coating services. Our Denver, Colorado team is here to understand how you use your floors. We recommend specific solutions so you can get as much added function as possible while maximizing your budget.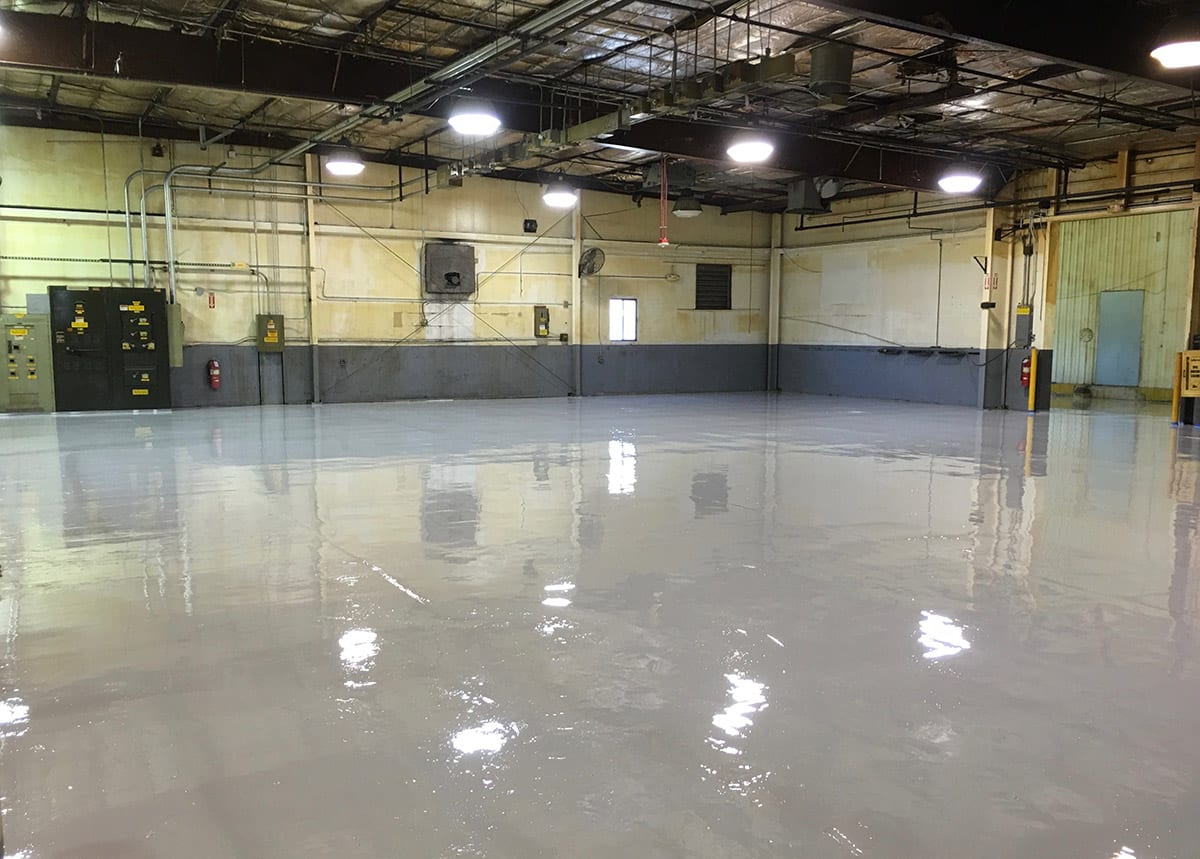 Choosing Your Epoxy Coating
The right epoxy floor coating depends on several factors. How much usage does the floor get? What are the existing concrete conditions? While some floors receive only foot traffic, other must regularly support heavy forklifts. Epoxy is versatile enough to work for a variety of situations. For areas with heavy foot traffic, a thicker coating of epoxy can ensure better wear, and adding a traction additive can help improve safety. During our estimate process, we walk with our clients on-site to understand their needs and expectations. That's how we recommend the best value epoxy floor coating customized for your environment.
Epoxy floor coating is available in a range of finishes and colors. Plus, an epoxy coating can provide additional benefits. These floors are easier to clean, non-porous, they can be chemical resistant, are resistant to destructive chemical attacks from acids and fats, they are smoother for sensitive equipment like forklifts, and they reduce dusting from worn concrete. If you have special needs for your industry and your workflow, talk to our team today to learn how you can improve the day-to-day operations of your business with an epoxy floor coating.
Who is an Epoxy Floor Coating Right For?
We have over 10 years of experience installing high-performance epoxy coatings for clients in Denver, Colorado and the surrounding areas. We have worked closely with our clients to understand their industry-specific needs and implement effective, affordable flooring solutions.
Some of the areas we have installed epoxy coatings include:
Manufacturing facilities
Airplane hangars
Corrosive environments
Chemical containment
Shop areas
Commercial garages
Plant husbandry
Storage areas
Dry food-grade areas
Want to see how your business could benefit from an epoxy coating? Talk with one of our experienced team members about your needs today! We can recommend specific solutions that can improve the productivity, safety, and strength of your flooring. From manufacturing facilities, to industrial garages, warehouses, and more, a professionally applied epoxy coating provides a high-performance flooring option.
Denver Concrete Contractors Who Stand By What You Stand On
At Colorado Concrete Repair, we understand that your business runs from the ground up. We have made it our mission to work with integrity by caring about your business as much as you do. In a world where working with contractors can mean headaches, change orders, budget surprises, and timing issues, we are committed to doing something different. Our professional team provides a customized plan for budget and schedule that you can count on. Plus, we always expect the unexpected. When we approach an installation, we allow for possible events that could happen during an install, any little details that could affect our job, and each of the people involved with the project. No matter what happens, we're ready for it.
Your time is valuable. When you work with us at Colorado Concrete Repair, you can depend on a painless, efficient installation that allows for as little downtime and as much uptime for your business as possible. We can complete a phased install over a longer period of time to work around workflow, we can schedule out for a time when business is slower, or we can get things moving as quickly as possible. You don't need to lose days of work to get your business working better. You can improve your day-to-day operations with an epoxy floor coating from a company that is recognized for providing fast, efficient service. Call us today to get your free estimate!

Schedule Your Free Consultation
If you're ready to see how your floors can improve day-to-day processes for your company, contact us or give us a call today. Colorado Concrete Repair is here to provide, efficient, dependable concrete coating services for our neighbors in Denver, Englewood, Littleton, Commerce City, and Lakewood, Colorado. We stand by what you stand on!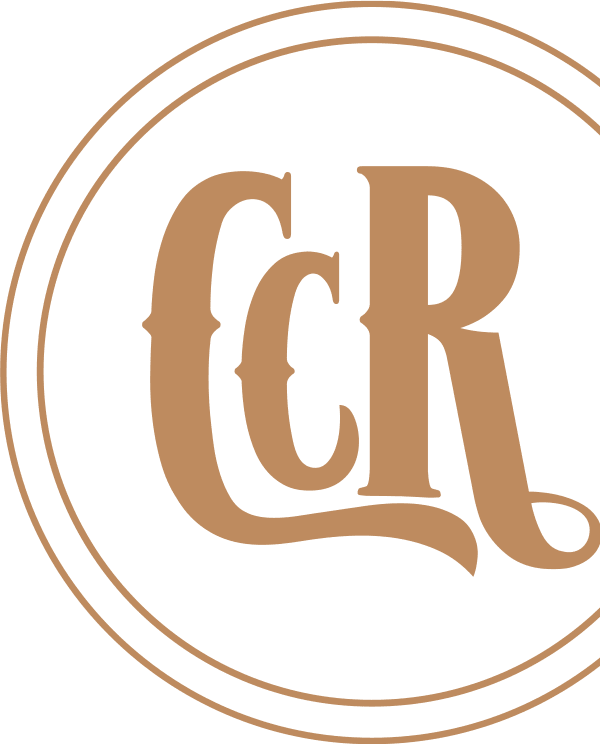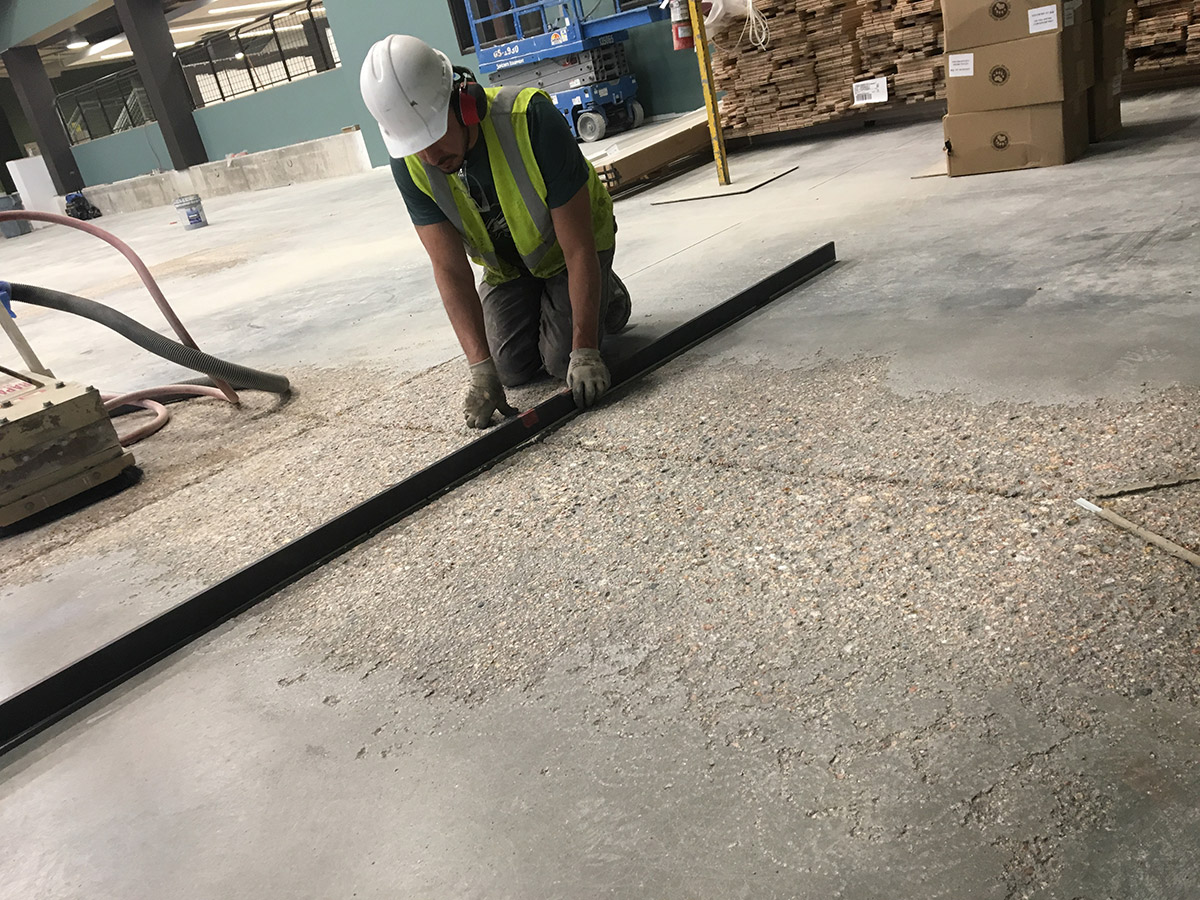 Does your floor meet the new safety standards? Eliminate potential hazards and create a safe working space.

We're concrete flooring contractors providing efficient, dependable services for our neighbors in Denver, Englewood, Littleton, Commerce City, Lakewood, and the surrounding areas. Whether you need concrete repair, epoxy coatings, or commercial and industrial flooring options, you can count on Colorado Concrete Repair to provide high-quality results.
We Do Work for Some Great People
We're dedicated to working with integrity, and that's how we've created relationships with some amazing businesses throughout the area. We've been honored to partner with great people who value hard work and quality as much us.