Protect the Lifespan of Your Floors With Epoxy Crack Repair
For over 10 years, Colorado Concrete Repair has provided high quality, durable epoxy floor repair and concrete services to our neighbors in Denver, Colorado, and the surrounding area. You can rely on our team to work with integrity, creating hard-working floors that can add strength, beauty, and efficiency to your space. Our clients trust us because they know our values are set in concrete.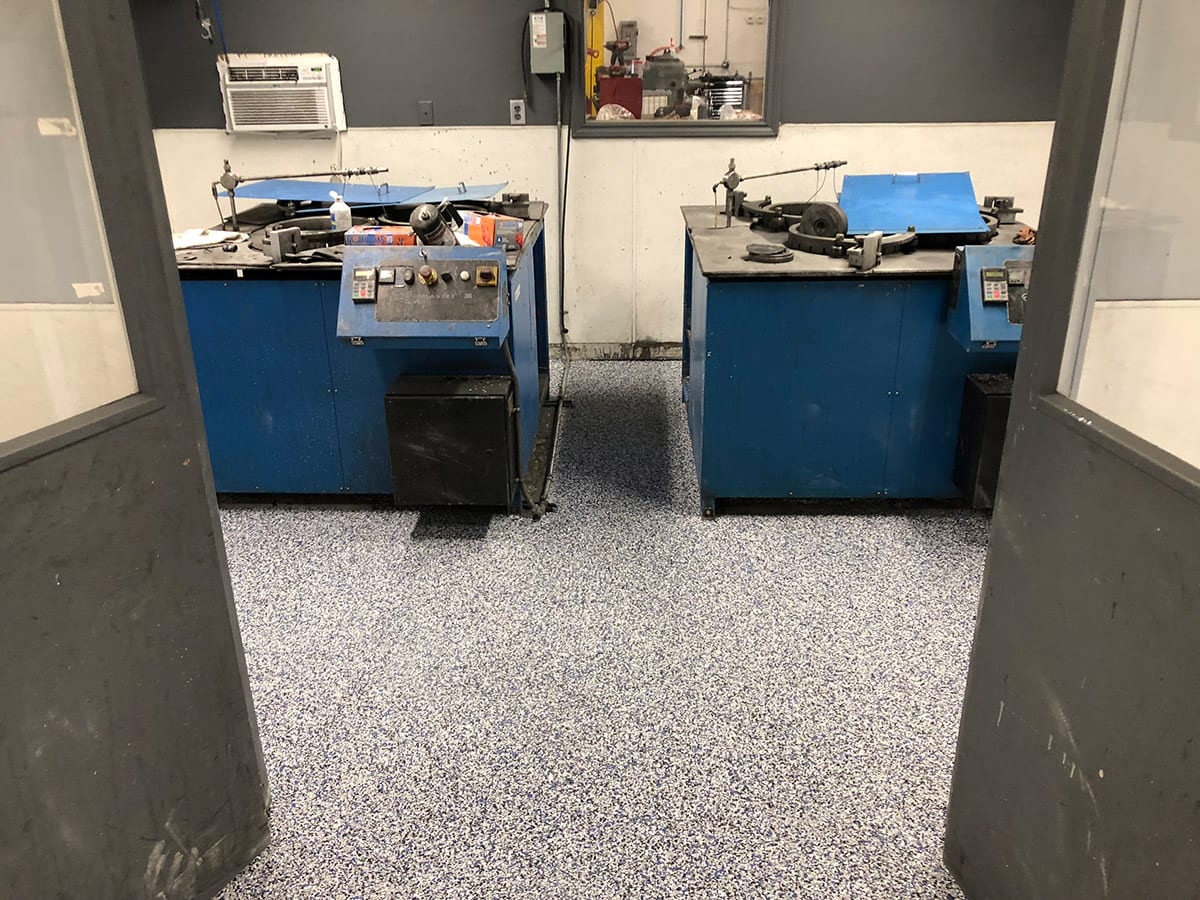 Durable and Efficient Epoxy Crack Repair
While concrete is a durable and cost-effective flooring choice, it can sustain damage from a variety of sources. If your flooring is not temperature controlled and it freezes, water in the concrete can expand and damage the structure. Soil can settle under a slab, forklifts and pallets can drag nails and debris, or joints can get damaged that require repair. Fortunately, epoxy is a reliable material that can repair these problems and get your concrete floors back in good shape.
For epoxy crack repair, this material can be injected into a crack within the concrete. It bonds with the existing concrete to form a solid surface. For a case of soil settling under a slab, an epoxy injection foam can be used under the concrete to stabilize the slab. Epoxy floor repair is a reliable choice for many concrete issues, and our experienced team can help recommend which solution is right for you and your business.
View Our Work
There are many different types of concrete floors that need repair, and we've seen just about everything. With more than a decade of experience serving our clients in the Denver, Colorado, area, we have helped many businesses with epoxy floor repair services. Take a look at some of our past work below.
We're Masters of Concrete-ology.
Our experienced team has what it takes to get your concrete flooring fixed and get you back in business. When you have damaged or cracked concrete, it's not just about repairing the look of your floor—it's about restoring safety and functionality to the foundation of your business. By taking care of concrete issues in a timely manner, you can ensure the safety of your area and reduce damage for your handling equipment and machinery.
Plus, repairing your concrete with epoxy crack repair is much easier, less disruptive, and more affordable than replacing a full concrete floor. Our team can work with you to understand what you need from your flooring and recommend the service that will get you the best results. We specialize in municipal, industrial, and commercial repairs, but also perform services for residential customers.
We understand that if you are in need of epoxy crack repair, you may need results fast but not know where to start. The experienced team at Colorado Concrete Repair can help you navigate through industry terminology and endless options for concrete repair; we work with our customers as trusted experts. We'll walk your property in person to see the concrete's condition, suggest how your floor can be most effective, and lay out how we can provide high-quality epoxy floor repair services to get you back in business.
Our Values Are Set in Concrete
At Colorado Concrete Repair, we're concrete contractors who care about your deadline, your budget, and your business. We like to say we're experts in planning—that means we allow for complications that could happen during an install, any details that could affect the job, and all the people and moving parts associated with the project. We prepare for everything, so we're ready for almost anything. When you work with us, you can depend on a job that comes in at the highest quality, on time, and on budget.
Many times, needing epoxy crack repair means your environment could pose a safety risk for your employees. We understand how important these issues are, so we work with you to schedule your job as soon as possible to keep everyone safe and keep your business moving. Or, if timeliness is less of a concern, we can schedule out a time when you're less busy, or complete a phased install so you can maintain as much uptime (and as little downtime) as possible. We're here to provide efficient, dependable services you can count on and work as a partner to your business. It's our job to support your business. Literally.

Schedule Your Free Consultation
If you're ready to see how your floors can improve day-to-day processes for your company, contact us or give us a call today. Colorado Concrete Repair is here to provide, efficient, dependable concrete coating services for our neighbors in Denver, Englewood, Littleton, Commerce City, and Lakewood, Colorado. We stand by what you stand on!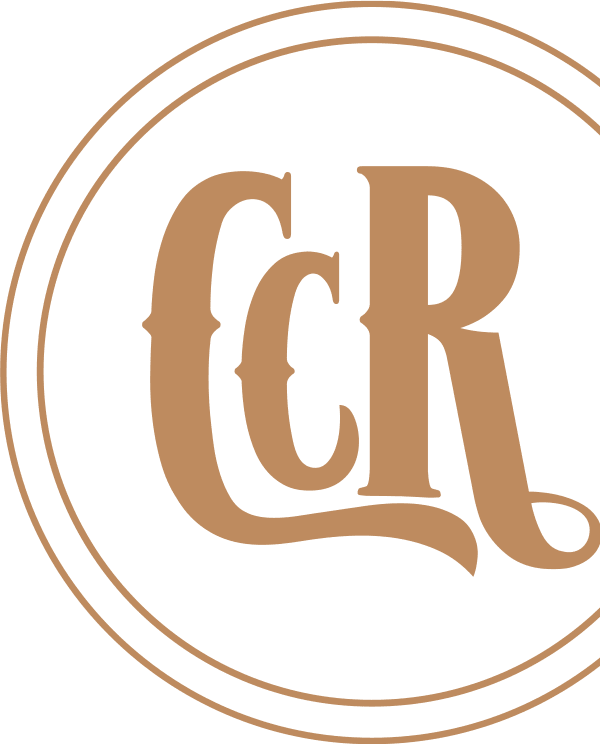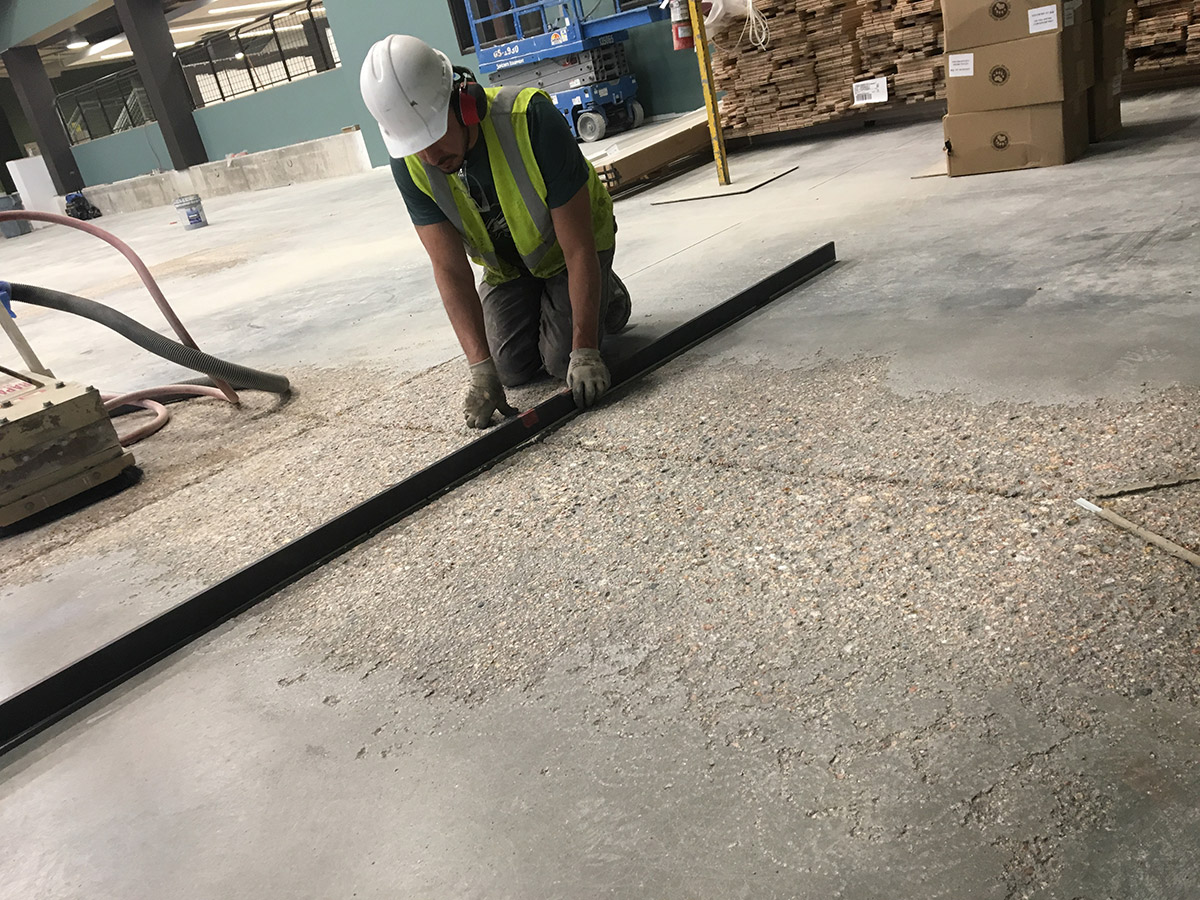 Does your floor meet the new safety standards? Eliminate potential hazards and create a safe working space.

We're concrete flooring contractors providing efficient, dependable services for our neighbors in Denver, Englewood, Littleton, Commerce City, Lakewood, and the surrounding areas. Whether you need concrete repair, epoxy coatings, or commercial and industrial flooring options, you can count on Colorado Concrete Repair to provide high-quality results.
We Do Work for Some Great People
We're dedicated to working with integrity, and that's how we've created relationships with some amazing businesses throughout the area. We've been honored to partner with great people who value hard work and quality as much us.