Constant foot traffic, forklifts, and other heavy equipment will eventually cause your Englewood, CO warehouse floors to wear down. At first, the floor just looks stained and dirty, but over time it gets worse and worse. If you don't take care of the problem, cracks may start to appear, chunks of concrete might break loose, and areas start to buckle. Crumbling floors are just one of the reasons to consider upgrading your Englewood, Colorado warehouse floors. Your company, employees, and visitors will also benefit in several other ways.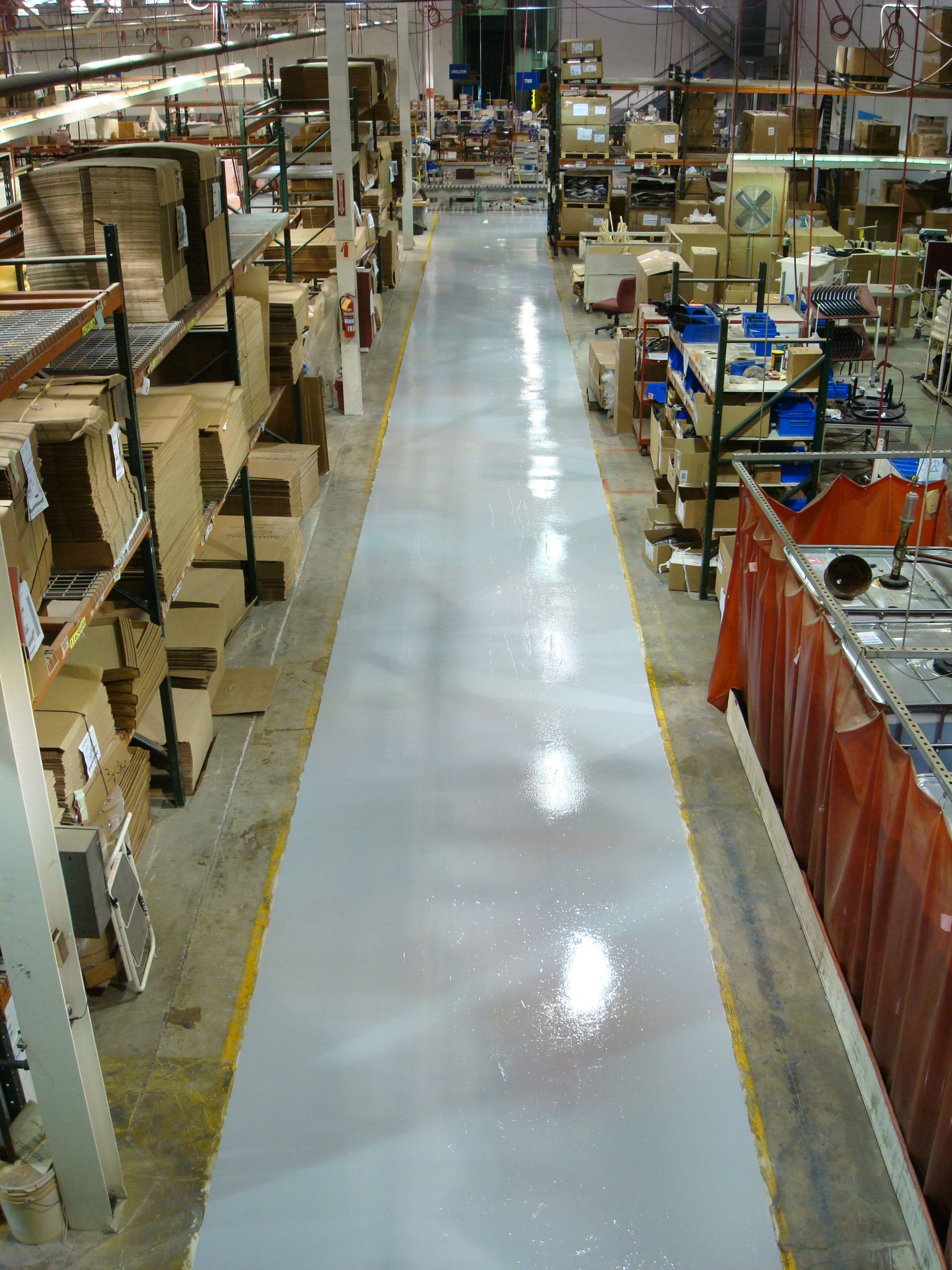 Smooth Out Rough Areas
When concrete floors shift, crack, and break, they become uneven and difficult to walk on. Even a small lift or hole in the concrete can be a serious trip hazard. Plus, uneven floors make it more difficult for your crew to move products and supplies efficiently. A professionally installed polished concrete floor, epoxy coated concrete warehouse floor, or a non-slip floor will improve warehouse safety and efficiency.
Eliminate Dangerous, Slippery Floors
It's your job to make sure your people are safe and that you're abiding by OSHA safety standards. If your warehouse floors are regularly subject to water or other liquid spills, you need a floor that helps employees keep their footing. A non-slip floor that incorporates aggregate to create a rough texture will keep people, machinery, and equipment from sliding around, avoiding injury and damage.
Update Your Warehouse Interior
Your warehouse floors have a bigger impact on aesthetics than you might think. A dark, stained, broken floor will absorb light, causing your warehouse to feel dank and dark. A bright, clean, new floor, on the other hand, will brighten up the space and make it feel clean and inviting. Stained concrete that matches your brand colors will make an even bigger impact and help keep your brand message consistent.
Attract More Warehouse Customers
In an ideal world, your warehouse would always be filled to capacity with your customer's products and supplies. If your warehouse isn't full, it might be because it's simply not as attractive as other options. A new concrete floor is a great way to show your prospects you're serious about protecting their property. It also shows your customers that you care about them and that you're taking responsibility for the warehouse.
Make Cleaning and Maintenance Easier
With thousands, if not tens of thousands, of square feet of floor space, keeping your warehouse clean is no easy feat. If your floors are old, worn, and overused, it's nearly impossible to reach the level of clean you need. A fresh, new epoxy coated concrete floor, or a highly polished floor is the perfect solution to your problem. All you need is a quick sweep and a mop to get it clean and there's barely any maintenance beyond that.
Options for Your Englewood Warehouse Floors
After evaluating your situation, you've probably come to the conclusion that it is, indeed, time to upgrade your Englewood warehouse floors. But, you might not know exactly what type of flooring would work best for your application. At Colorado Concrete Repair, we make it easy to get the right warehouse flooring. Some warehouse floor options we offer include:
Epoxy Coated Concrete
Concrete is a pretty strong substance, but under heavy use, it doesn't always hold up. Epoxy coated concrete warehouse floors are more durable than untreated concrete, require fewer repairs, and are easier to take care of. Not only that, but they also resist chemical spills and other liquids so cleanup is a breeze. By adding a suspended aggregate, we can make your floors slip-proof and safer.
Polished Concrete Floors
Cleanliness is a big deal, especially in a warehouse that stores food and produce. But, no matter what products and supplies are stored in your facility, it's important that everything is always clean. Old, dirty concrete floors are no match for a bright, polished concrete floor. Because it's sealed, you won't have to worry about stains or liquids seeping in. Plus, it's simple to clean. All you need to do is sweep and run a mop over the area.
Stained Concrete Floors
Plain concrete isn't all that attractive. In fact, it's kind of boring. That's not the image you want to portray. You want customers to be excited about your warehouse and your company. A beautiful stained concrete floor is a great way to make an impression. Whether you want a unique solid color or a more detailed pattern like marble, granite, flagstone, sandstone, or slate, we can create a unique floor you'll be proud to show off.
Custom Warehouse Floor Benefits
Whenever you make an investment in your warehouse, you want to make sure you're getting the best possible ROI. Custom warehouse floors are a great investment that continues to pay you back. Besides making your facility look great, there are many benefits for installing new concrete floors in your Englewood warehouse.
Reduced Maintenance — Polished and epoxy coated floors require very little maintenance.
Cleaner Surfaces — Non-porous concrete floors are a hygienic choice for warehouses.
Chemical Resistance — Sealed concrete floors don't absorb chemicals the way unsealed floors do.
Smoother Surface — Sealed concrete are the smoothest floors for sensitive equipment and feet.
Longer Lifespan — Sealed concrete floors last longer and perform better than unsealed concrete.
No Chipping or Peeling — Sealed concrete resists chips and peeling and look better longer.
More Strength — Epoxy coated, polished, or stained concrete is strong and durable.

Time for New Englewood Warehouse Floors?
If your warehouse floors are crumbling underfoot, cracking, buckling, or just plain ugly, contact us at Colorado Concrete Repair today. Our concrete floor experts would love to discuss your project with you. No matter what type of concrete floor you need or how you want it to look, we've got you covered. Not sure? That's ok. We'll help you find the perfect floor for your warehouse based on your facility, company colors, budget, and timeline. You can rest assured that you'll have a superb, sealed concrete floor that will impress customers, perform beyond your expectations, and stand the test of time. Now that's a great investment.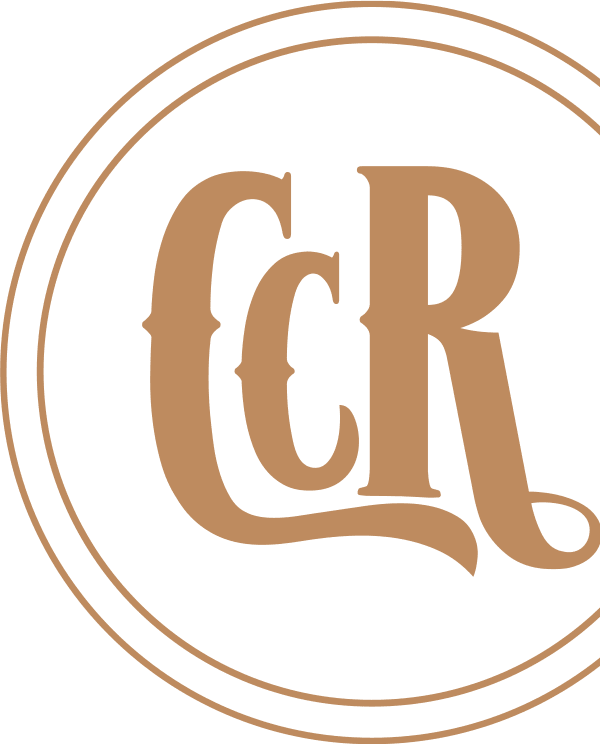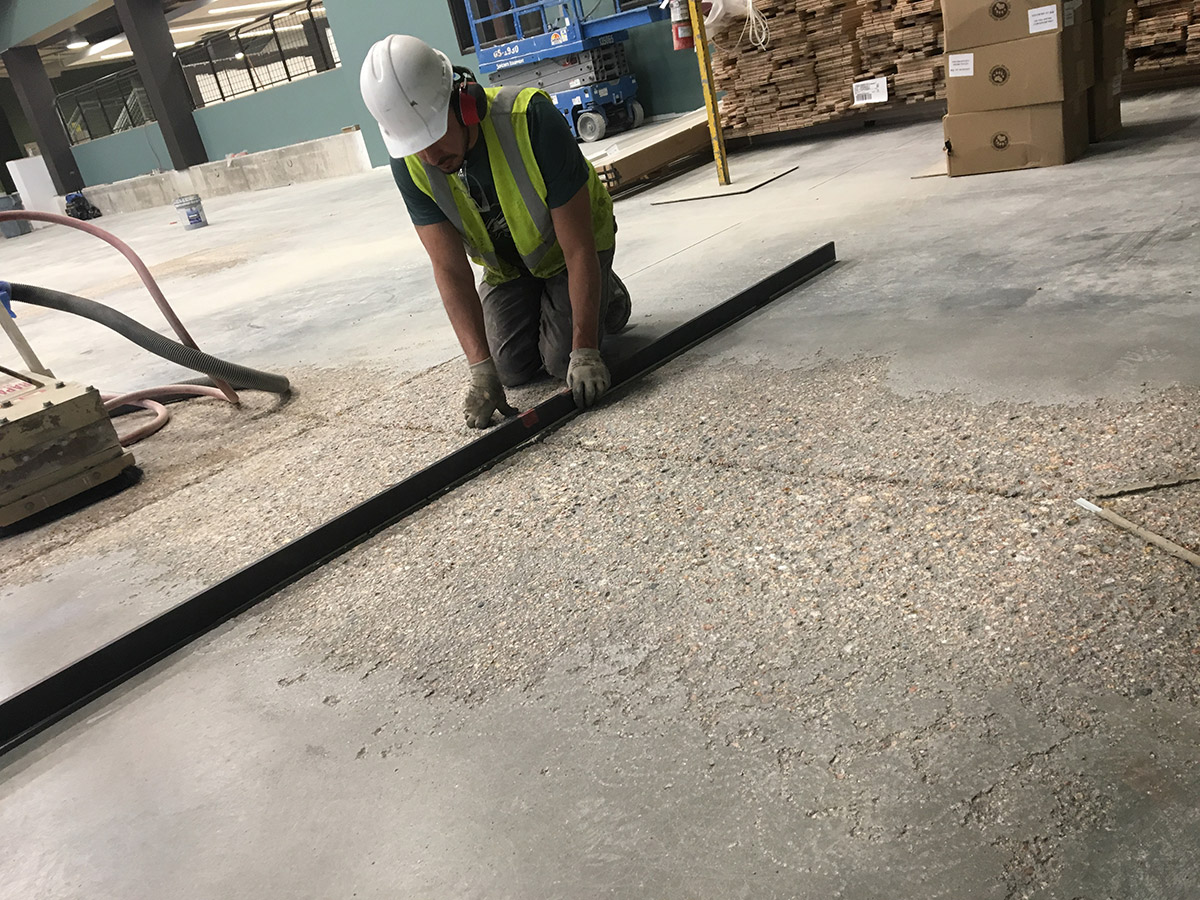 Does your floor meet the new safety standards? Eliminate potential hazards and create a safe working space.

We're concrete flooring contractors providing efficient, dependable services for our neighbors in Denver, Englewood, Littleton, Commerce City, Lakewood, and the surrounding areas. Whether you need concrete repair, epoxy coatings, or commercial and industrial flooring options, you can count on Colorado Concrete Repair to provide high-quality results.
We Do Work for Some Great People
We're dedicated to working with integrity, and that's how we've created relationships with some amazing businesses throughout the area. We've been honored to partner with great people who value hard work and quality as much us.