The Best Commercial Flooring for Denver Medical Facilities
Commercial flooring in hospitals and medical centers in Denver is about so much more than appearance. Hospitals, more than nearly any other type of commercial property, need to make sure that it has the functional support needed to protect patients and staff from falls, disease, and more.
The best way to do this is with concrete and epoxy flooring. While there are many types of flooring available for hospital use – such as vinyl, laminate, and tile – concrete flooring provides the benefits that hospitals need to ensure that the needs of everyone in the property are met.
Colorado Concrete Repair provides epoxy flooring for hospitals and medical centers throughout the Denver area, including Aurora, Commerce City, Lakewood, Littleton, and More. Our experience with handling both large and small commercial spaces is second to none, and we're confident that we can provide you the best quality flooring while we get in and out of your space, fast. Contact us to learn more.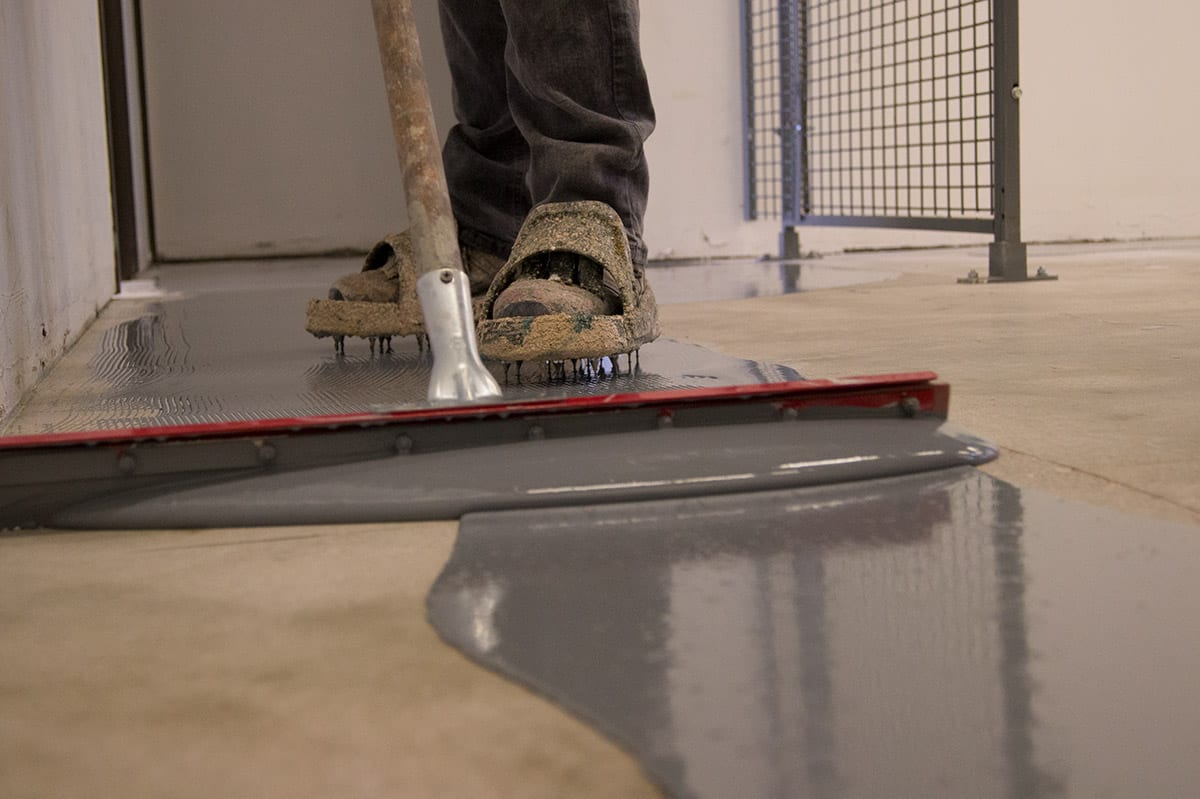 Benefits of Concrete and Epoxy Flooring in the Healthcare Field
Within the field of medicine, a considerable amount of thought and planning has to go into the design of the property. Flooring has to have features that are suitable for the hospital environment, where anything from a single loose floorboard to a spill that cannot be cleaned can have potentially harmful consequences for those in the space.
Flooring options like Epoxy flooring and polished concrete are the best choices for hospital settings. Concrete and epoxy provide many benefits that support hospitals in Denver, including:
Slip Resistant – In hospitals, a slip and fall can have severe consequences. Epoxy flooring prevents slips and falls, so both staff and patients are less likely to experience injury.
Bump Free Surface – With no panels or floorboards, concrete and epoxy flooring provide a smooth surface that is free of bumps and will not disconnect, also protecting against falls.
Easy to Clean/Disinfect – Hospital flooring has the potential to carry potentially dangerous bacteria and biohazards. An easy to clean surface is critical for eliminating some of these pathogens. Epoxy flooring, polished concrete, and similar commercial flooring options are very easy to clean and disinfect.
Durable – Hospital flooring made from products like concrete and epoxy coating can withstand very heavy weight, which is important in the medical field as some of the machinery that moves across the floor can weigh potentially hundreds of pounds.
While these are some of the benefits that concrete flooring and epoxy have for hospitals, these types of commercial flooring options in Denver also have many standard advantages as well, such as a shorter installation time, longer lifespan, and attractive finish.
New Hospital Flooring and Maintenance in Denver with CCR
Colorado Concrete Repair provides new flooring installation, repair, maintenance, and many other services in support of your commercial flooring. We work with hospitals, medical centers, doctor's offices, dentists, and more, creating flooring that matches the aesthetic décor while also addressing the needs of the property.
We also work quickly. We know that you need your floors in order to treat your patients, and so we do our best to get in and out fast without sacrificing any quality. We can work around your schedule and plan around other contractors if needed.

Start Today – Call Colorado Concrete Repair for Hospital Flooring
Colorado Concrete Repair is Denver's best commercial flooring service, specializing concrete and epoxy flooring for a wide range of properties. Our work within the field of hospital and healthcare has given us the experience that we use to work efficiently and create flooring that lasts for decades.
If you're in need of any flooring services for your hospital in the Denver metro area, please contact Colorado Concrete Repair today and our team will respond to you as soon as we can with a quote, or to discuss your specific needs.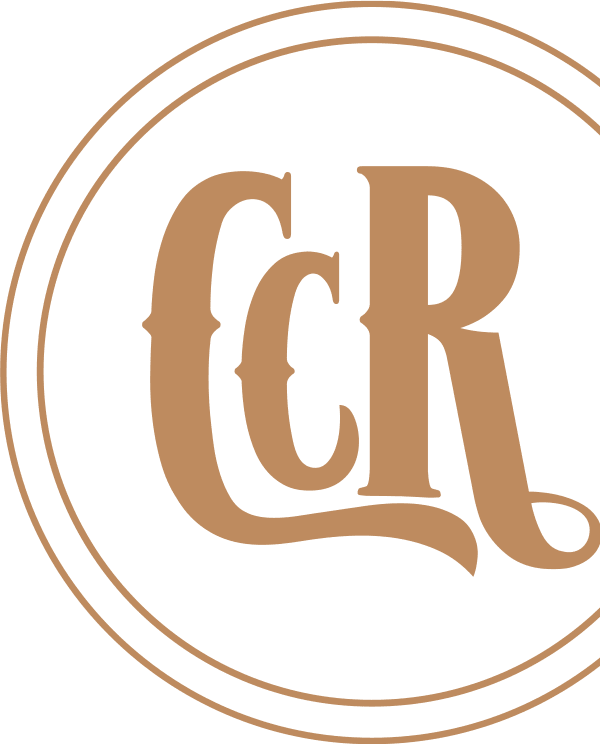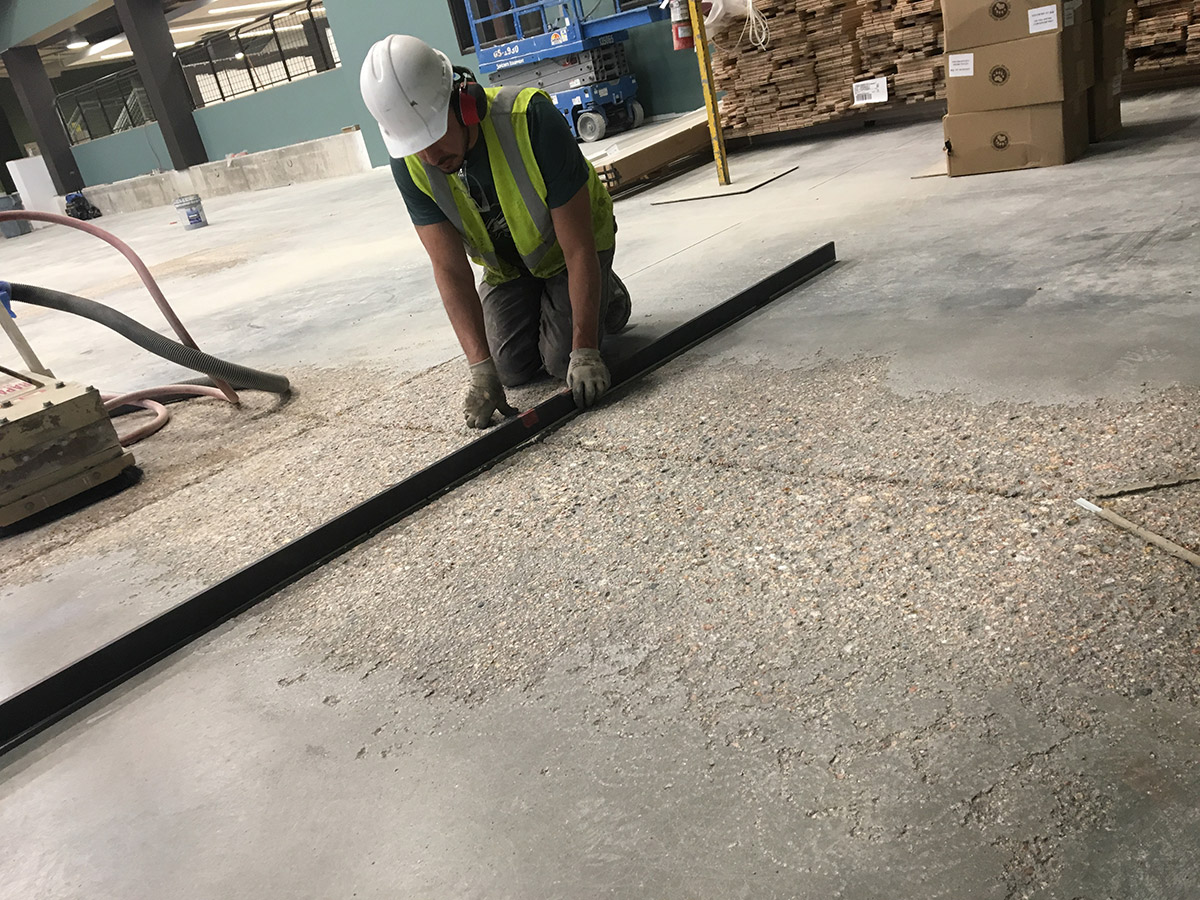 Does your floor meet the new safety standards? Eliminate potential hazards and create a safe working space.

We're concrete flooring contractors providing efficient, dependable services for our neighbors in Denver, Englewood, Littleton, Commerce City, Lakewood, and the surrounding areas. Whether you need concrete repair, epoxy coatings, or commercial and industrial flooring options, you can count on Colorado Concrete Repair to provide high-quality results.
We Do Work for Some Great People
We're dedicated to working with integrity, and that's how we've created relationships with some amazing businesses throughout the area. We've been honored to partner with great people who value hard work and quality as much us.