Concrete makes a cost-effective, reliable flooring for many industrial applications. Colorado Concrete Repair designs and installs concrete flooring systems (and other specialty floors) for commercial clients and industrial settings in Littleton, Colorado and other Denver area neighborhoods. Our team values honesty and integrity above making a swift sale. We work with polished concrete, many styles of epoxy flooring, and we do concrete repairs and sealing too.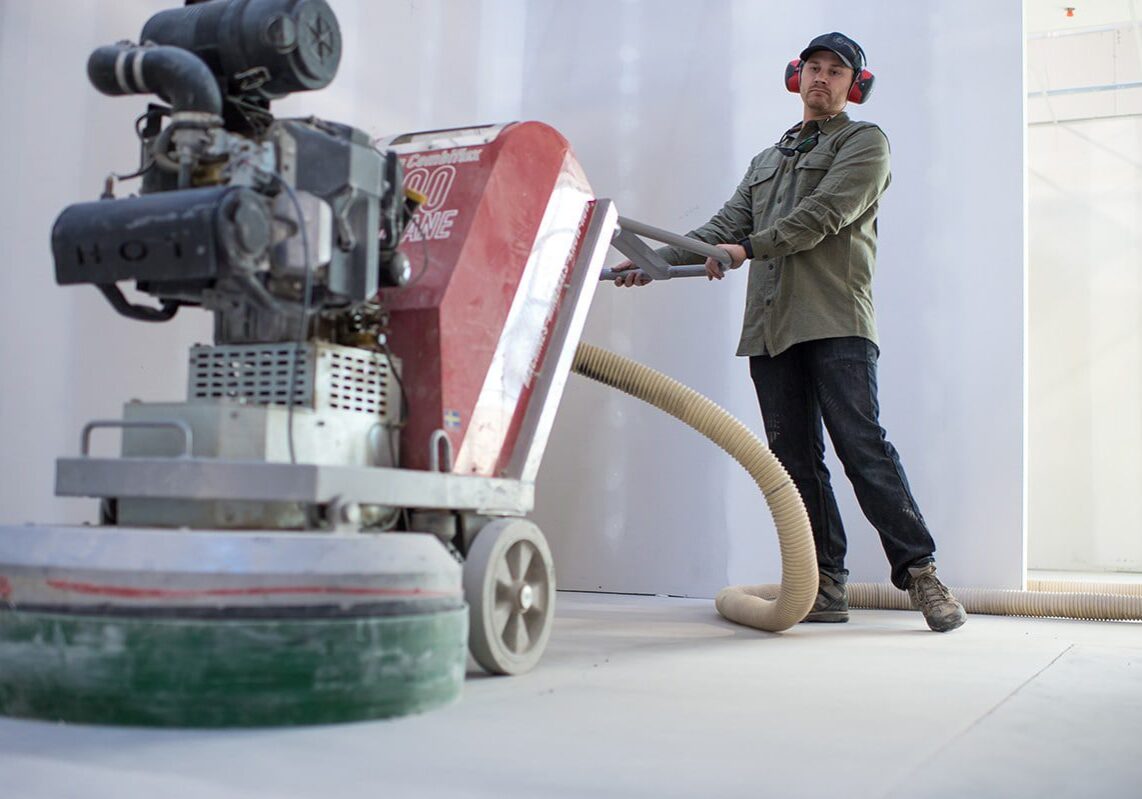 The number one reason you'll love a concrete floor is durability. Concrete flooring is incredibly resilient and will stand up under pressure from heavy equipment like cars, trucks, forklifts, loaded pallets, and stacked crates. It's a perfect material for hard-working commercial areas, like warehouses, auto shops, and garages.
Concrete floors require minimum maintenance. Concrete floors may need to be sealed once or twice a year, depending on the level of traffic, to maintain the protective surface layer. Beyond that, sweep and mop the floors with a neutral cleaning agent.
"Green-minded" business love concrete floors. At many locations, a concrete subfloor sits beneath another flooring material at both on-grade and below-grade locations. In some situations, installing a concrete floor means uninstalling whatever flooring was placed over it. Because very little new material is needed, we leave a smaller carbon footprint. And as your concrete floor will last for many years, you won't be recovering it over and over as time goes on, resulting in a much smaller environmental impact as the years go by.
For these reasons, concrete is becoming more popular in non-traditional business settings too, like large retail locations, gyms, and DIY home supply stores.
Why Do Littleton, CO Businesses Choose Colorado Concrete Repair? 
It's no secret that some other Colorado flooring contractors have a mediocre reputation. Not us! We pride ourselves on an outstanding reputation among the clients we serve.
The staff at Colorado Concrete Repair knows that the most valuable asset to your business is time. Our goal is to execute a gorgeous new concrete or epoxy floor both quickly and efficiently, so you can get back to business! We pride ourselves on providing accurate quotes and honest work. 
Littleton, CO Companies Choose Colorado Concrete Repair Because: 
For many Littleton clients, we can offer a zero-downtime installation. We do our best to stage the flooring installation around your schedule.
Our fully licensed team will be on time every day.
We work hard to meet target deadlines and stay in budget.
We consider each job individually. We are technical people, and our customers are technical too! We will offer the best recommendations for your unique needs.
We're experienced. Other Denver area flooring contractors might not want to fix complex floor problems, or they might not really know how to get it done.
Most of all, we understand the importance of your time! The highest cost of new flooring isn't time or materials; it's the cost of shutting down. Check out our case studies page to see some of our work and contact us to start the quote process today!
Experienced Concrete Flooring Specialists Serving Littleton, Colorado
We've been serving the Denver area since 2009. The staff at Colorado Concrete Repair combines technical expertise and incredible customer service for all your commercial and industrial flooring needs. We offer value-engineered, high-performance flooring solutions for commercial and industrial settings.
We take pride in our work, and we believe in tackling everything we do with down-to-earth honesty and integrity.
Over the last decade, we've learned that every project can bring unexpected variables that can threaten deadlines and drive up costs. Our commercial flooring specialists do their best to take every possible event into account and worry about the little details. Our customers love us because they can focus on their jobs, not ours.
We plan for Murphy's Law by over-preparing, doing everything necessary to ensure your project comes in on time, on budget, and at the best quality possible.
Customer service is the core of our business. We are always ready to answer your questions honestly and directly.
We're happy to work on long weekends, so our work gets done with minimal effects on your routine and operations.
Area's We Love to Serve
The nature of our business means that we work best with clients in our home area. We must work closely with you during the initial planning of the concrete project. We know that your brand and image are essential to your business, so we focus on doing a quality job. That's why we'd rather spend more time working with you and executing an excellent job than rushing far and wide to do as many jobs as possible. We prefer to work in:
And all the little neighborhoods in between!
Littleton, Colorado Concrete Flooring Specialist Services
Commercial & Industrial Flooring - design, installation, sealing and repair
Concrete Flooring
Pool Deck Coatings
Epoxy Flooring
Epoxy Flooring by Colorado Concrete Repair
Epoxy is a sturdy, non-absorptive surface that is generally easy to clean with hot water and light scrubbing. It's ideal for most commercial and industrial settings. We do not recommend using harsh cleaning materials above a neutral pH level. Customers with smaller installations may prefer using a soft bristle broom and a squeegee, while more extensive epoxy floors may require a ride-on floor scrubber routinely for best results.
We often recommend walk-off mats and other area mats at workstations, as a part of general floor maintenance, to ensure the longevity of the coating.
The Process
Whether you need a completely new concrete floor, epoxy floor, concrete staining, or floor repairs and sealing, the best thing to do is contact us to get the quote process started. Or call us at (720) 704-4817.
Our experienced flooring specialists will spend time talking to you over the phone, and may ask for dimensions and photos (in case of repairs).
We'll ask you about the work you do at the location, the traffic, and the equipment you generally use. Then we'll discuss your options for flooring types, installation options, and target deadlines.
Want to learn more about your industrial flooring options in Littleton, Colorado? Contact us today! Our professional staff would love to hear from you.

Schedule Your Free Consultation
If you're ready to see how your floors can improve day-to-day processes for your company, contact us or give us a call today. Colorado Concrete Repair is here to provide, efficient, dependable concrete coating services for our neighbors in Denver, Englewood, Littleton, Commerce City, and Lakewood, Colorado. We stand by what you stand on!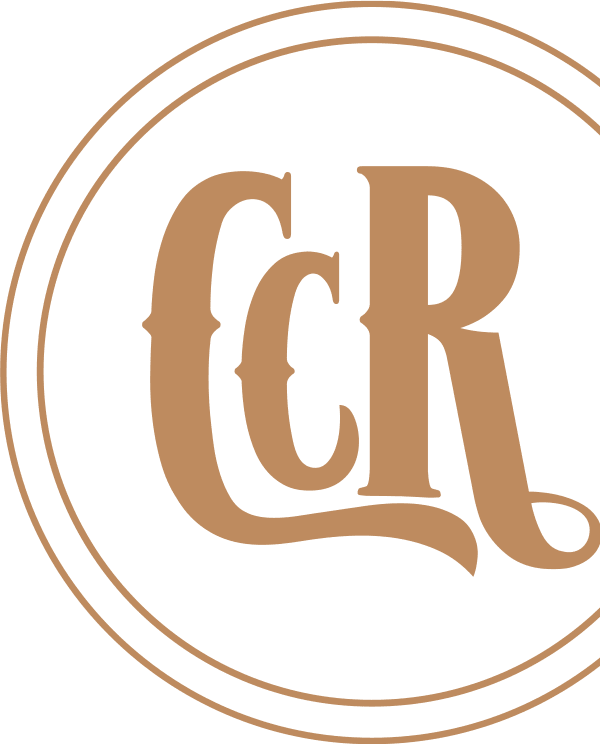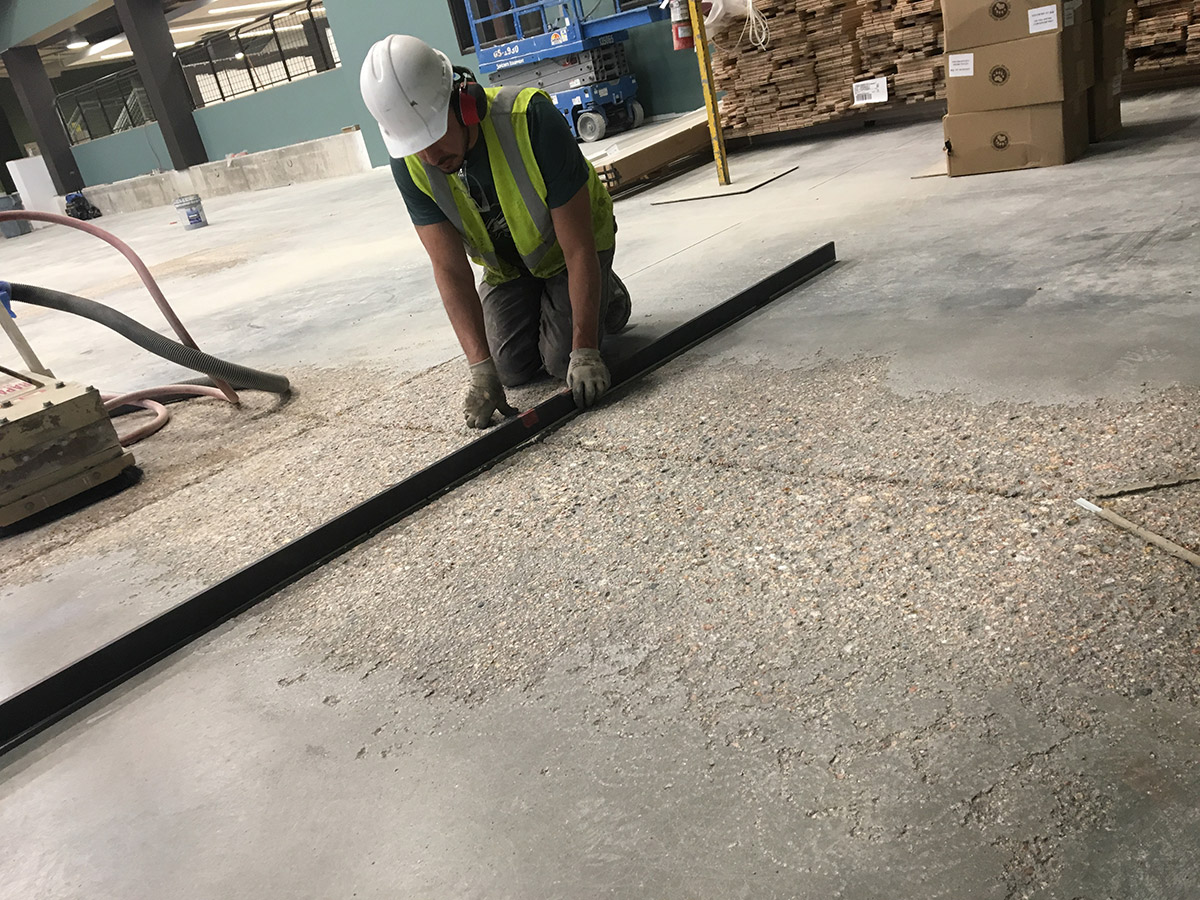 Does your floor meet the new safety standards? Eliminate potential hazards and create a safe working space.

We're concrete flooring contractors providing efficient, dependable services for our neighbors in Denver, Englewood, Littleton, Commerce City, Lakewood, and the surrounding areas. Whether you need concrete repair, epoxy coatings, or commercial and industrial flooring options, you can count on Colorado Concrete Repair to provide high-quality results.
We Do Work for Some Great People
We're dedicated to working with integrity, and that's how we've created relationships with some amazing businesses throughout the area. We've been honored to partner with great people who value hard work and quality as much us.