Concrete and Epoxy Flooring for Denver Properties from Colorado Concrete Repair
Denver, Aurora, Commerce City, Lakewood, and all of the surrounding cities are prominent commercial centers. The area is home to industrial facilities, service businesses, and recreation properties. Each commercial property requires a floor that supports the commercial property functionally, but also one that benefits it economically and welcomes employees and customers.
Colorado Concrete Repair works with all of the different commercial property types in the Denver metro area with a wide array of concrete flooring services. We specialize in concrete floor installation, epoxy flooring, concrete leveling, warehouse line striping, and pool decks, making us the leading choice for any property that relies - or wants to upgrade to - concrete floors. Request a Quote, today.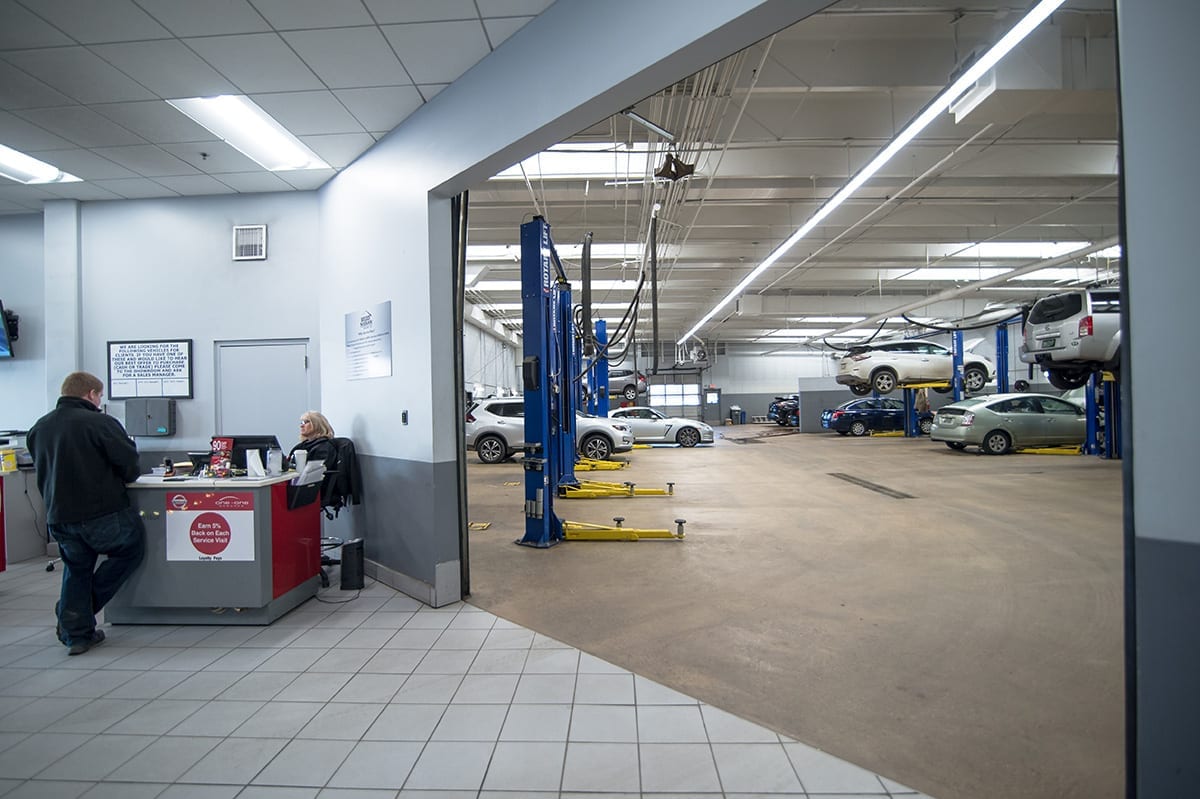 Types of Properties We Work with in Colorado
Concrete flooring is an option that works in almost any property. It is beautiful, durable, long lasting, and affordable. At Colorado Concrete Repair, we install concrete and epoxy flooring and provide concrete services for a variety of properties, including:
Warehouses - Epoxy flooring and warehouse line striping are top options for fulfillment warehouses, storage warehouses, and other warehouse properties in Denver.
Industrial Facilities - Concrete and epoxy are suitable for most manufacturing properties since they are damage and chemical resistant and easy to clean.
Healthcare - At hospitals and medical facilities, epoxy is naturally antibacterial and easy to maintain. They are also an attractive option that will welcome patients and visitors to your facility.
Commercial Garages - Concrete floors are the right combination of functionality and form. They can withstand a lot of wear and are easy to clean, but they are also a great way to increase the professionalism of your garage.
Aircraft Hangars/Maintenance - Anyone working within the aircraft field, from hangars to manufacturing to maintenance facilities, benefits from flooring as strong and resistant as concrete and epoxy.
Community Centers - Community centers need to prepare for any type of event, any number of people, and countless potential hazards. Our flooring helps to provide guests with safe, long lasting, custom flooring.
Senior Care Facilities - Nursing homes and senior care facilities need to be comfortable for residents and their families, but also need to stay clean and accessible. Concrete floors can meet all of these requirements and more.
Gyms and Recreation Centers - Concrete flooring is on trend for fitness centers in Denver, and also clean and durable for whatever equipment and sports are in use. We can also install pool decks at community centers and sports clubs.
Storage Centers - We can install or repair concrete floors in storage facilities that are simple to move around on with dollies and carts, while also looking sleek and attractive.
Chemical Plants - Epoxy has the benefit of being chemically resistant to the majority of chemicals, making it a top option for pharmaceuticals, chemical manufacturing, or any facility that regularly works with chemicals.
We work with properties owned or managed by food manufacturers, CNC companies, defense contractors, shop floors, pharmaceuticals, and distributors. We also work with a range of properties not listed here. With the versatility of concrete, epoxy, and other resinous floor coatings, we can adapt flooring solutions to almost any property in the Denver area.
This is possible through our process of reverse engineering. We consider what characteristics a floor at your property needs in terms of durability, chemical resistance, anti-slip capabilities, color and appearance, and more. Then we use our knowledge and all of the options available to us to plan out a floor that will work specifically for your property.

Get a Quote for Commercial Flooring - Contact Colorado Concrete Repair
For every commercial property type and flooring need, Colorado Concrete Repair has the services to match. Beyond our quality results, we also have a process that is committed to meeting a high standard of customer service. We work on time, under budget, and with a team that is always professional.
We encourage you to call us or submit a contact form to share more about your property and your flooring project. From there, we can start a discussion on how to design the right concrete flooring or other solutions for your Denver commercial property.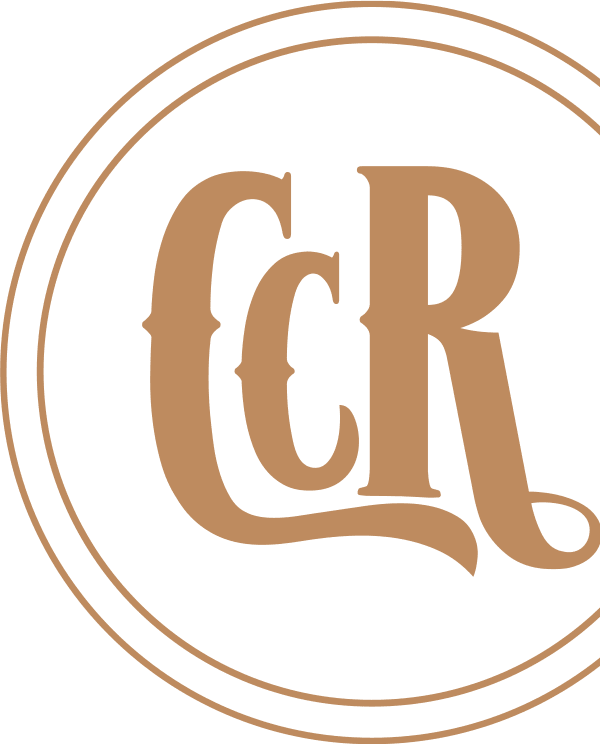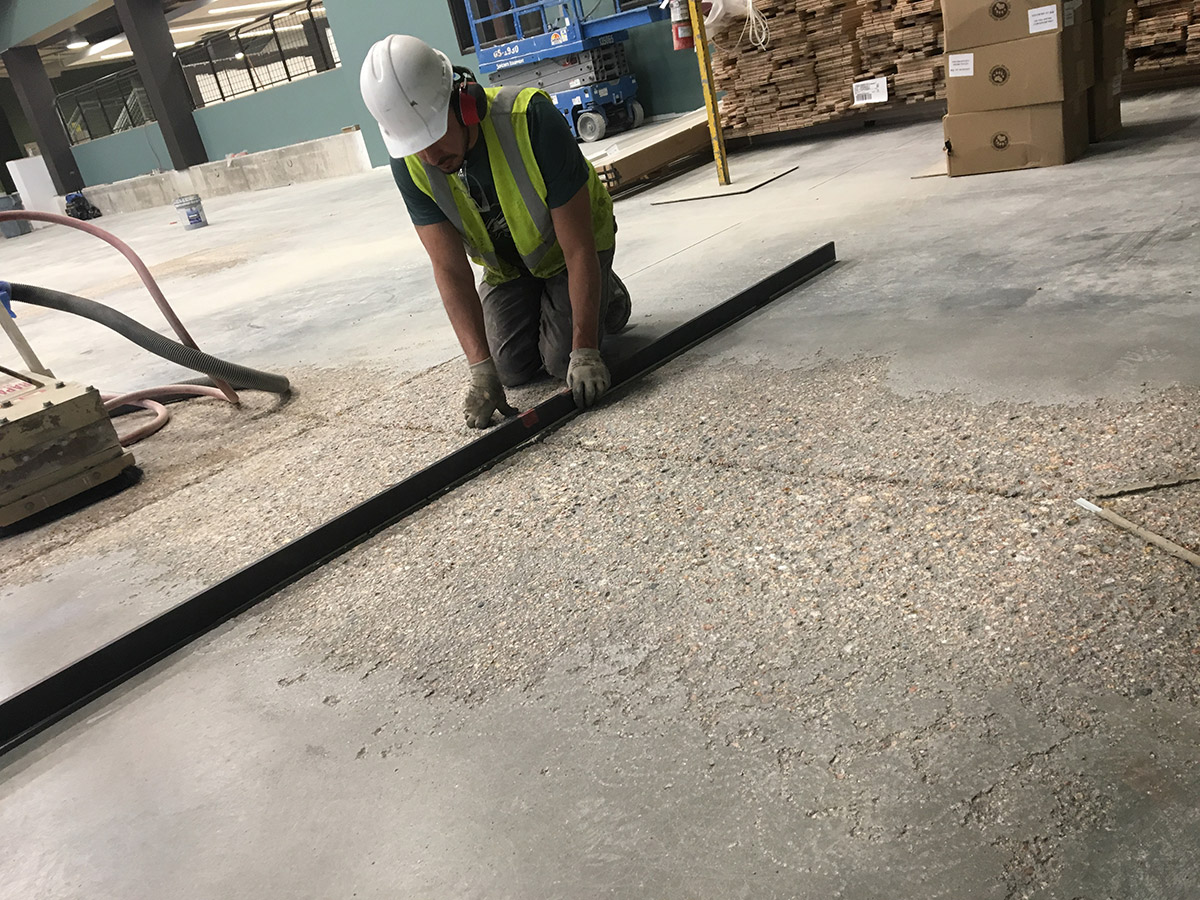 Does your floor meet the new safety standards? Eliminate potential hazards and create a safe working space.

We're concrete flooring contractors providing efficient, dependable services for our neighbors in Denver, Englewood, Littleton, Commerce City, Lakewood, and the surrounding areas. Whether you need concrete repair, epoxy coatings, or commercial and industrial flooring options, you can count on Colorado Concrete Repair to provide high-quality results.
We Do Work for Some Great People
We're dedicated to working with integrity, and that's how we've created relationships with some amazing businesses throughout the area. We've been honored to partner with great people who value hard work and quality as much us.