Epoxy and Concrete Commercial Flooring for Auto Garages
A commercial garage needs to withstand a lot. Daily wear and tear from tools and traffic, corrosive spills, and exposure to the elements represent some of the conditions at commercial garages that your floor needs to be able to withstand, all while looking professional for your clients.
Concrete and epoxy floors are two of the leading commercial garage flooring options. They provide the necessary durability and appearance at a cost-effective price for flooring that reflects the quality work that you do at your garage.
Colorado Concrete Repair is a commercial flooring contractor with the leading services for installing high quality epoxy flooring at auto shops, dealership service centers, and restoration shops. We are based in the Denver area and serve all of the surrounding cities, including Aurora, Lakewood, Englewood, and more. Call our team to get a quote.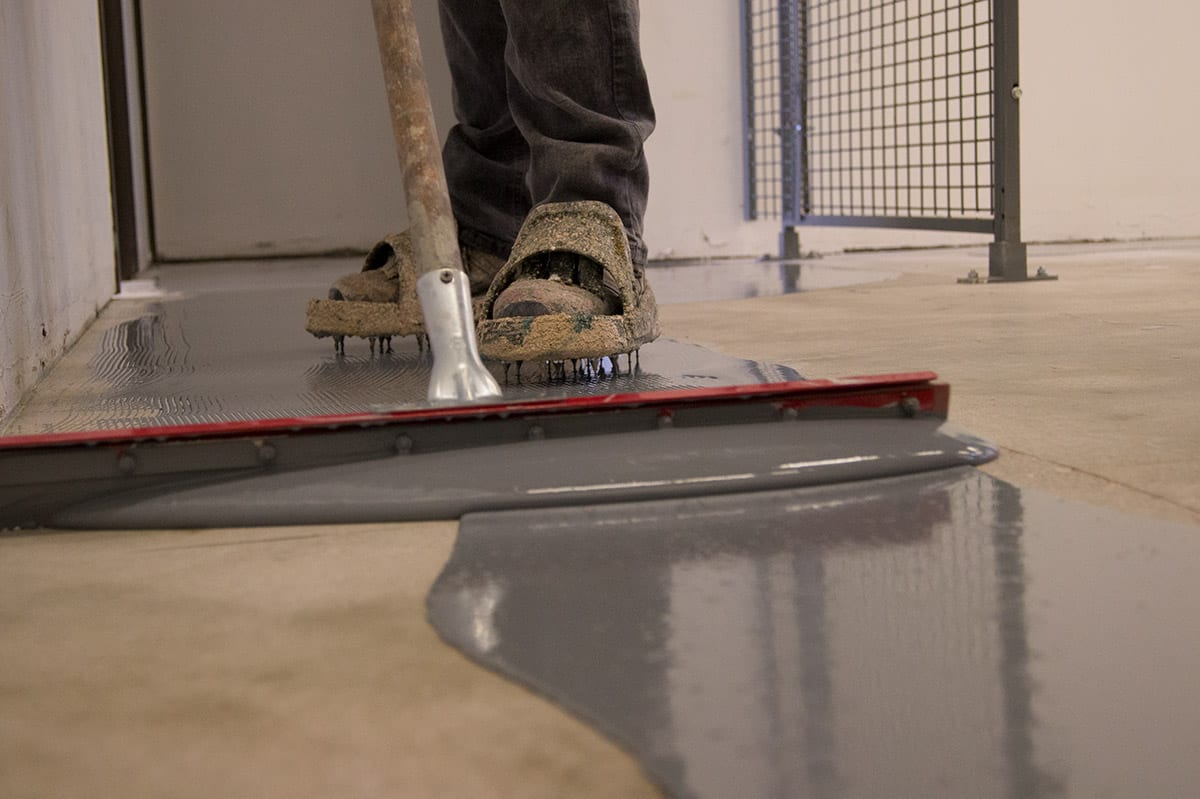 Why Choose Epoxy Flooring for Your Commercial Garage?
Most commercial garages have a significant amount of open floor space to accommodate vehicles and the tools and people necessary for the work you do. Within this highly visible and heavily trafficked space, the choice you make for your flooring becomes especially important.
The right flooring option will offer significant returns for your garage in all of the following ways:
Durable Surface - Concrete and epoxy flooring can stand up to vehicle traffic, automotive fluid spills, and any of the dust and debris that can accumulate on its surface, all without showing signs of wear.
Easy to Move On - Your mechanics and technicians can safely and efficiently get around your garage since epoxy flooring is slip resistant, even when wet. The smooth surface is easy for people to traverse, especially with equipment like toolboxes.
Professional Appearance - A concrete floor can look sleek and professional. It is also extremely easy to clean at the end of the day as well, making it easy to show customers the care that you put into your garage and your work.
Ample Customization Options - With epoxy flooring, it is easy to incorporate colors to help brand your garage or increase safety with markings. Our team can also provide line striping and other solutions to further increase the safety of your garage.
All of these benefits also come at a highly affordable cost with concrete and epoxy both representing some of the most affordable solutions in the auto repair industry in terms of installation and maintenance costs. When done by our team at Colorado Concrete Repair you can also anticipate a fast installation and highly attractive result.
Commercial Garage Flooring Installation and Repair in Denver
Colorado Concrete Repair offers a wide range of flooring services. We can provide the initial installation, repair a floor that is experiencing issues, and provide the regular maintenance necessary to keep your commercial garage operating efficiently and looking great.
We support garages of all different sizes, from smaller one and two bay garages to larger properties that handle hundreds of cars each day. In every property we work at, we focus on completing work quickly so that you can keep your garage open and operational to adequately meet your customers' needs.

Contact Colorado Concrete Repair to Get Started with Commercial Garage Flooring
Colorado Concrete Repair is the leading company for all of your commercial garage flooring needs. Our portfolio includes a number of auto garages throughout the Denver area and we use our extensive experience from these customers to design and install the concrete or epoxy commercial flooring options that will work best for your garage.
Contact our team to learn more about the options that we have available for both existing and new commercial garages. We will get the process started with a quote for your concrete floor installation or repair.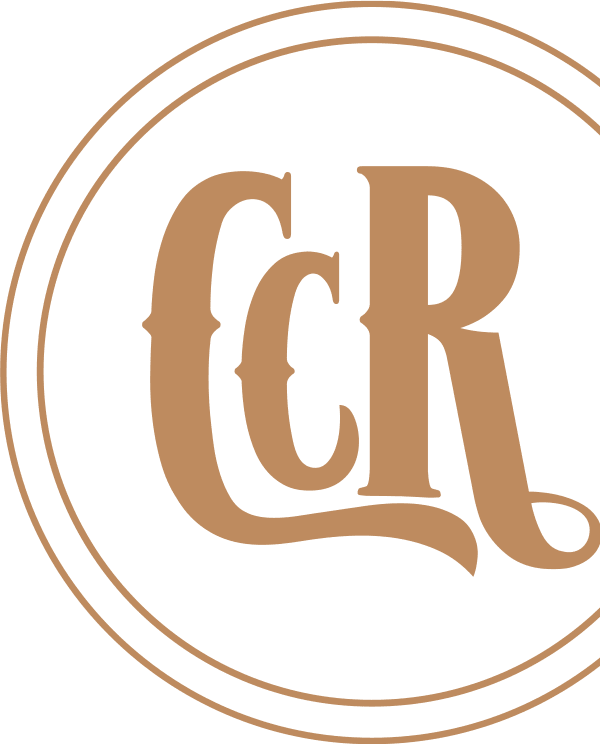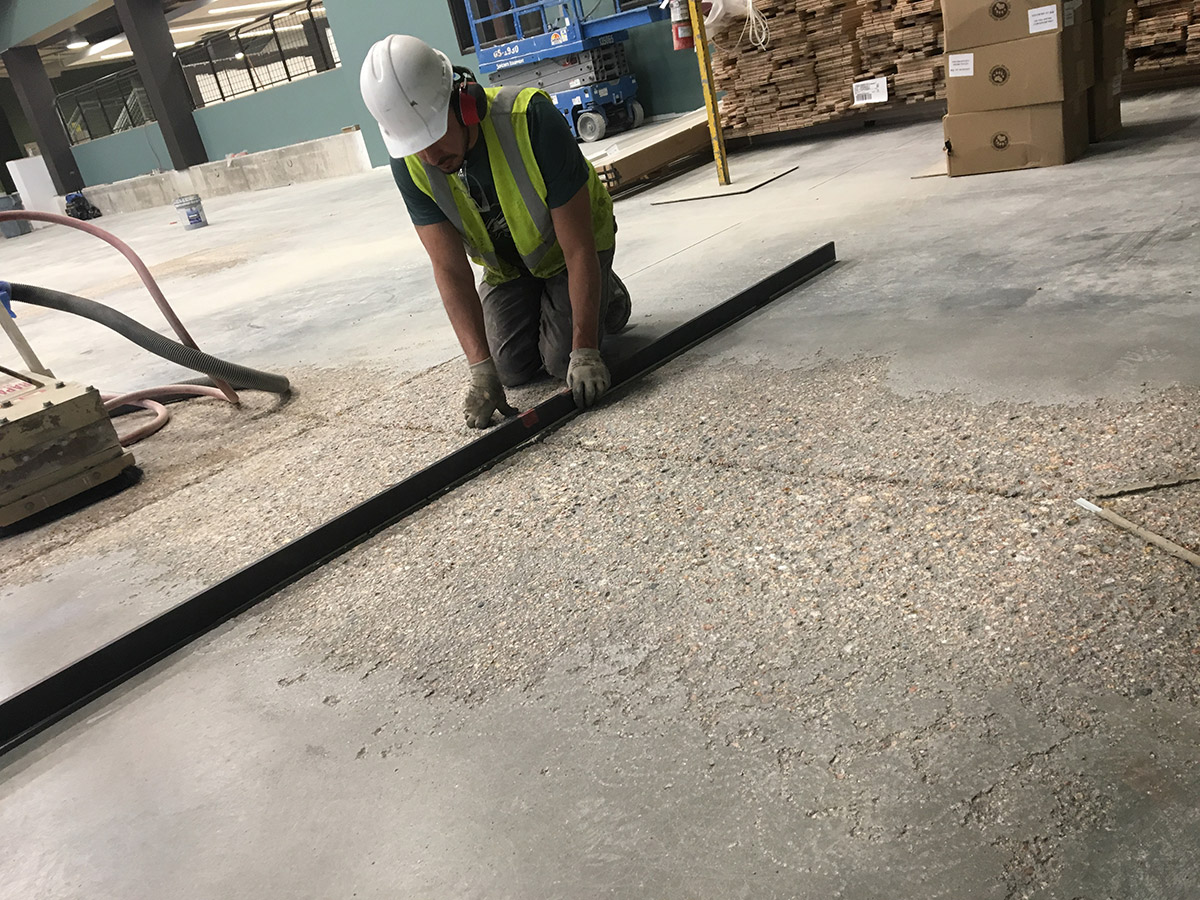 Does your floor meet the new safety standards? Eliminate potential hazards and create a safe working space.

We're concrete flooring contractors providing efficient, dependable services for our neighbors in Denver, Englewood, Littleton, Commerce City, Lakewood, and the surrounding areas. Whether you need concrete repair, epoxy coatings, or commercial and industrial flooring options, you can count on Colorado Concrete Repair to provide high-quality results.
We Do Work for Some Great People
We're dedicated to working with integrity, and that's how we've created relationships with some amazing businesses throughout the area. We've been honored to partner with great people who value hard work and quality as much us.