The Best Fitness Center Flooring in Denver, CO
Denver, Aurora, Lakewood, and all the surrounding area has a highly active population, and there are numerous gyms and fitness facilities in the area to meet their needs. At your gym, it is important to provide customers with an experience that is comfortable, safe, clean, and gives them a place that they will enjoy coming back to day after day.
This begins with the right flooring. Epoxy and concrete floors have become leading options for gyms because they offer a great appearance, easy maintenance, and are naturally hygienic.
Colorado Concrete Repair is a top commercial flooring contractor specializing in concrete and epoxy flooring. We work with all types of fitness facilities throughout the Denver area. Whether you have an intimate gym or a sprawling rec center, we can provide a commercial flooring installation that is fast, competitively priced, and provides the high quality that your gym needs.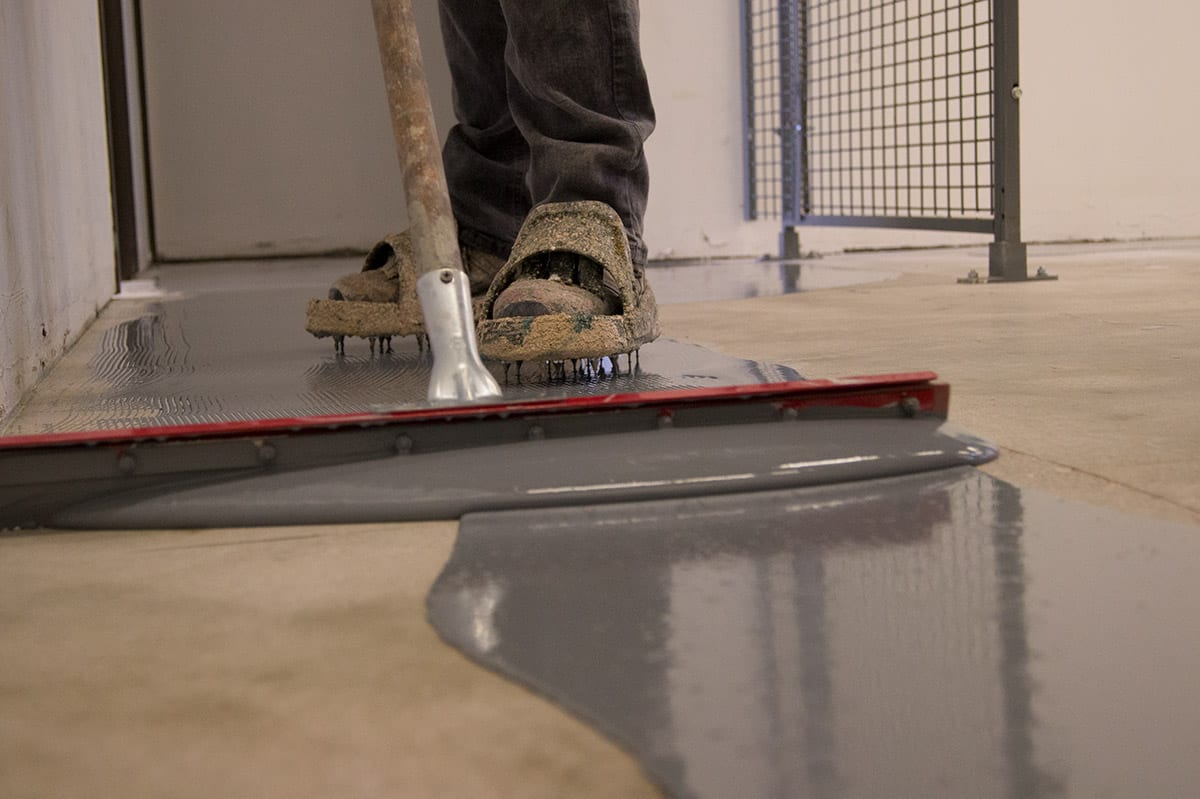 Why Epoxy and Concrete are the Best Flooring Choices for Gyms
The right gym floor requires more than simply laying rubber mats over an existing surface. A gym floor can take a lot of abuse and needs to stay clean and in good shape throughout all of it. Otherwise, you risk injuries, dissatisfied customers, and extra costs.
But a polished concrete floor or epoxy floor can withstand many of the challenges that gym floors face with benefits including:
Durability - Concrete is strong enough to withstand everything from dropped weights to heavy foot traffic.
Slip Resistant - Epoxy does not become slippery even when wet, so if water or sweat goes unnoticed on your floor, there is limited risk of your visitors falling.
Easy Cleaning - Epoxy and polished concrete are nonporous, which will keep bacteria from becoming trapped in your floor and makes your daily cleaning as simple as wiping floors down with a broom and damp mop at the end of the day.
Attractive - Gym flooring made from epoxy or concrete is extremely attractive and highly customizable. If you want a spa-like atmosphere or a vibrant and energetic setting, it is possible to make concrete floors that match all of these aesthetics. Our team can also customize floors throughout different areas of your property to provide a more unique look and help separate different areas.
Another leading benefit to epoxy and concrete is that they are both highly affordable. You will pay less for installation and with low maintenance costs and a long lifespan, they can provide a significant cost savings over the lifespan of your gym.
When working with Colorado Concrete Repair, you will also have the benefit of a rapid installation process that will limit downtime at your gym.
Flooring Installation and Maintenance from Colorado Concrete Repair
Colorado Concrete Repair works with a range of commercial gyms throughout Denver. Our various commercial flooring solutions, including installation and maintenance offer reliable options for fitness gyms, recreation centers, yoga studios, climbing gyms, Crossfit facilities, and more.
For every project we do, we start by understanding your property's needs and designing a project outline that will provide the right type of floor and a rapid timeline for project completion. Once approved, we adhere to the strict timeline to be sure that we have your project finished on time.

Get Started - Contact Colorado Concrete Repair
With the right flooring solution, creating a standout gym in Denver becomes easier. Colorado Concrete Repair has the ability to work with our customers to make this happen with a floor that looks great, is made to last, and will serve your property well throughout its use.
For any flooring services at your fitness facility, contact our team at Colorado Concrete Repair to discuss your project needs and give you a quote to get the process started.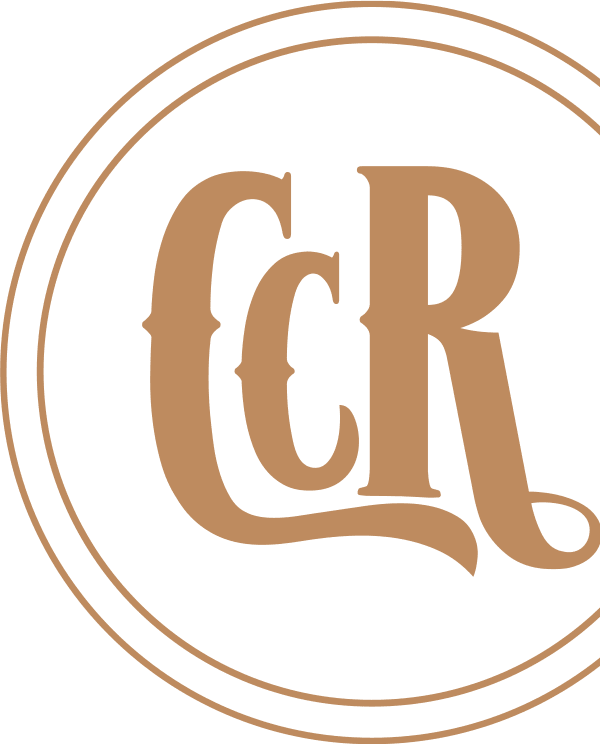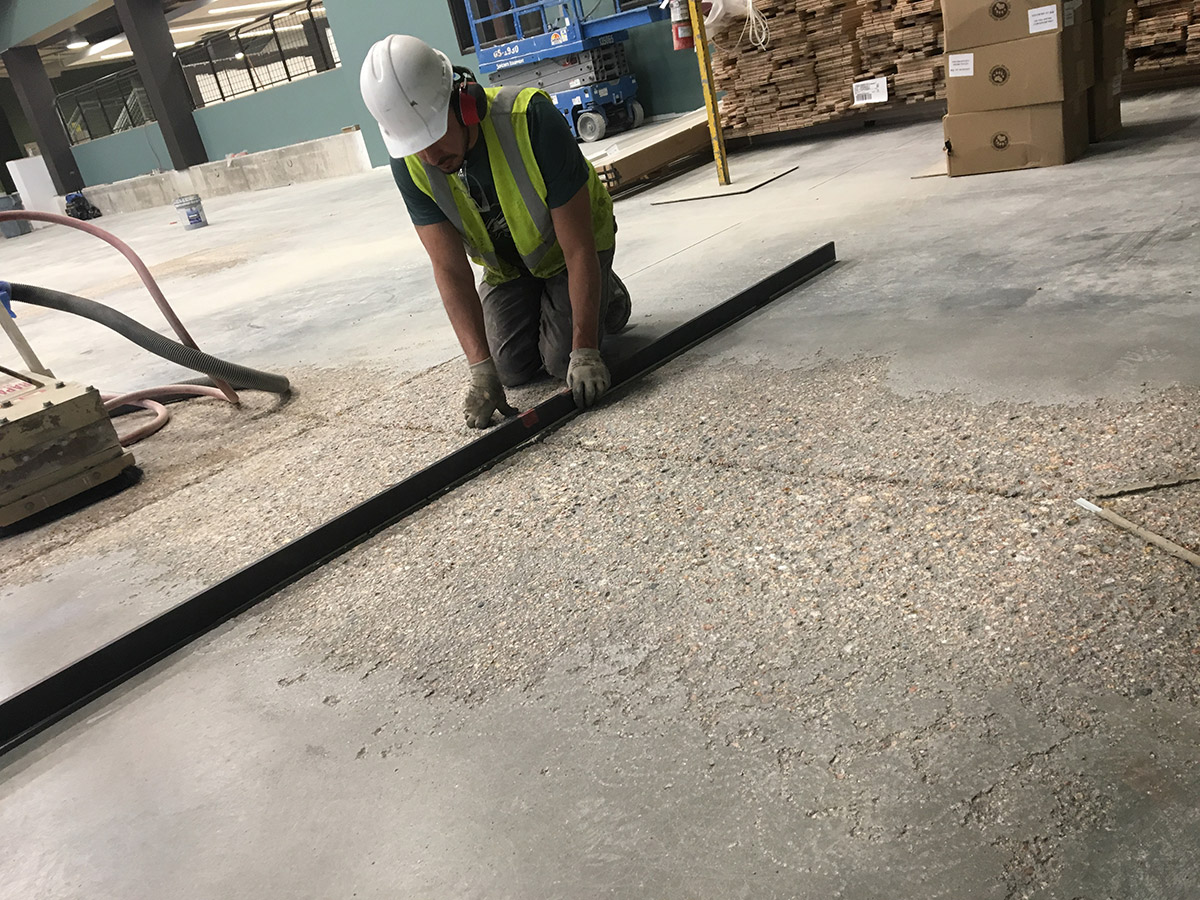 Does your floor meet the new safety standards? Eliminate potential hazards and create a safe working space.

We're concrete flooring contractors providing efficient, dependable services for our neighbors in Denver, Englewood, Littleton, Commerce City, Lakewood, and the surrounding areas. Whether you need concrete repair, epoxy coatings, or commercial and industrial flooring options, you can count on Colorado Concrete Repair to provide high-quality results.
We Do Work for Some Great People
We're dedicated to working with integrity, and that's how we've created relationships with some amazing businesses throughout the area. We've been honored to partner with great people who value hard work and quality as much us.