Get a Thorough, High-Powered Floor Cleaning 
As Denver's best epoxy and concrete flooring company, Colorado Concrete Repair wants you to know our work goes far beyond just flooring installation. We also provide powerful and thorough floor scrubbings using industrial grade equipment throughout the Denver, Aurora, Inglewood, Henderson, and Commerce City areas.
If you need floor scrubbing or a thorough clean for your commercial flooring, it is best to work with a team that truly understands the needs of concrete and epoxy. Reach out to our team today to schedule an estimate and find out more about our floor scrubbing options.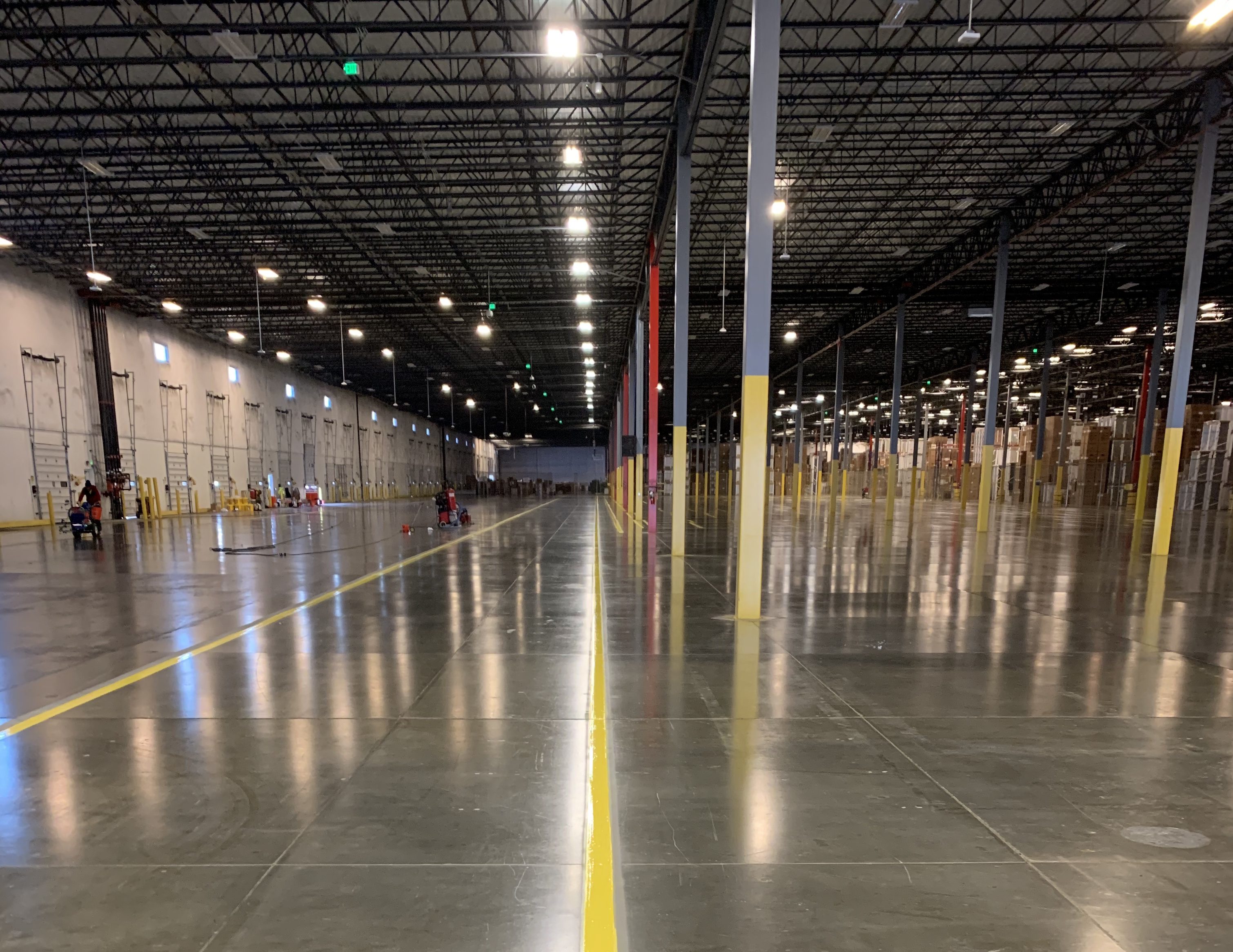 About The Floor Scrubbing Services We Offer For Your Facility
Floor scrubbing is already a standard part of our commercial flooring service. After we've finished with your concrete or epoxy flooring, we use industrial floor scrubbers to make sure that we leave your property perfectly clean.
Our flooring cleaning team is outstanding, which is why we have made them available to any commercial property that requires an industrial-strength scrubbed floor.
The machinery we use during our floor scrubbing is safe to use on epoxy, polished concrete, sealed concrete, and many other types of flooring materials. We are able to ensure that our technique provides a deeper clean than your average floor washing. It will remove buildup and guarantee that your floors look the best they possibly can with no damage to the underlying material.
Since our scrubbing and cleaning services are appropriate for most commercial properties, we are able to service Denver businesses in:
Warehouses
Manufacturing Factories
Community Centers
Gyms and Recreation Areas
Senior Care Centers
Medical Facilities
Equipment Hubs
Distribution Facilities
Chemical Suppliers
Having your floors scrubbed does more than just mitigate buildup. It also extends the longevity of your floors and makes them safer for anyone that is working or visiting your location. Taking care of your floors properly will be a good investment for your company, and it is a better option than pressure washing. It is also efficient, as our industrial floor scrubbers can provide a deep clean without shutting the floor down for too long.
Why Choose the Floor Scrubbers at Colorado Concrete Repair?
Our experience in the industrial flooring has prepared us to offer the best floor scrubbing service possible for commercial properties. We understand the needs that your surfaces require and how best to make sure that we get deep into the materials without any damage.
Should you require other services such as concrete polishing, grinding, or repair, our team can assist in that as well. If you need epoxy flooring services, that is something that we can also discuss during the initial visit for the floor scrubbing.

Get a Free Quote and Your Floors Scrubbed
Our commercial cleaning standards are second to none, and as Denver's foremost commercial flooring company we are confident in our abilities. The team at Colorado Concrete Repair can begin an ongoing floor scrubbing schedule, or we arrange for a simple one-time cleaning if that is all your business needs. Don't hesitate to give us a call today about your commercial floor scrubbing, or fill out the form online to get started.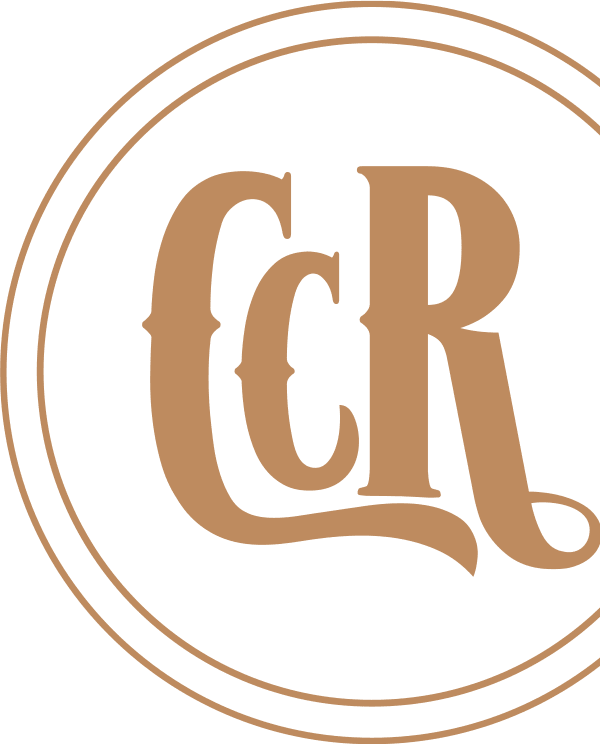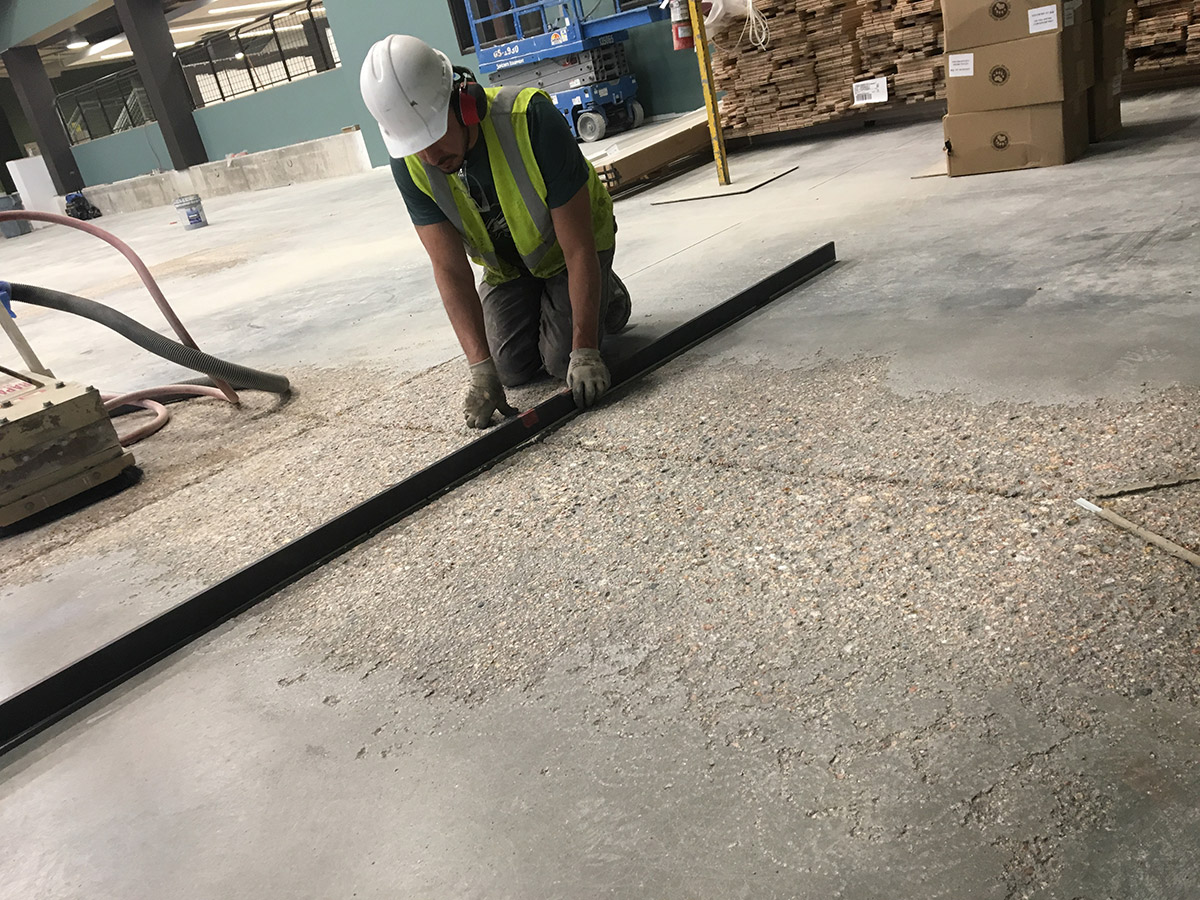 Does your floor meet the new safety standards? Eliminate potential hazards and create a safe working space.

We're concrete flooring contractors providing efficient, dependable services for our neighbors in Denver, Englewood, Littleton, Commerce City, Lakewood, and the surrounding areas. Whether you need concrete repair, epoxy coatings, or commercial and industrial flooring options, you can count on Colorado Concrete Repair to provide high-quality results.
We Do Work for Some Great People
We're dedicated to working with integrity, and that's how we've created relationships with some amazing businesses throughout the area. We've been honored to partner with great people who value hard work and quality as much us.