Colorado Concrete Repair is a commercial flooring and concrete repair company. We have extensive experience working with concrete floors in warehouses, manufacturing plants, and other facilities throughout the CO region, including Denver, Colorado Springs, Aurora, Fort Collins, Lakewood, and Beyond.
But while we can install and repair concrete flooring, we also know that for many facilities, there is more to a functional floor than the material alone. That is why we also offer warehouse striping – interior line striping services that create durable, bright markings to help make your building safer and more efficient.
If you'd like more information on our floor marketing and line striping services, please contact our support team today and we'll gladly describe our services in greater detail or set you up for a free quote.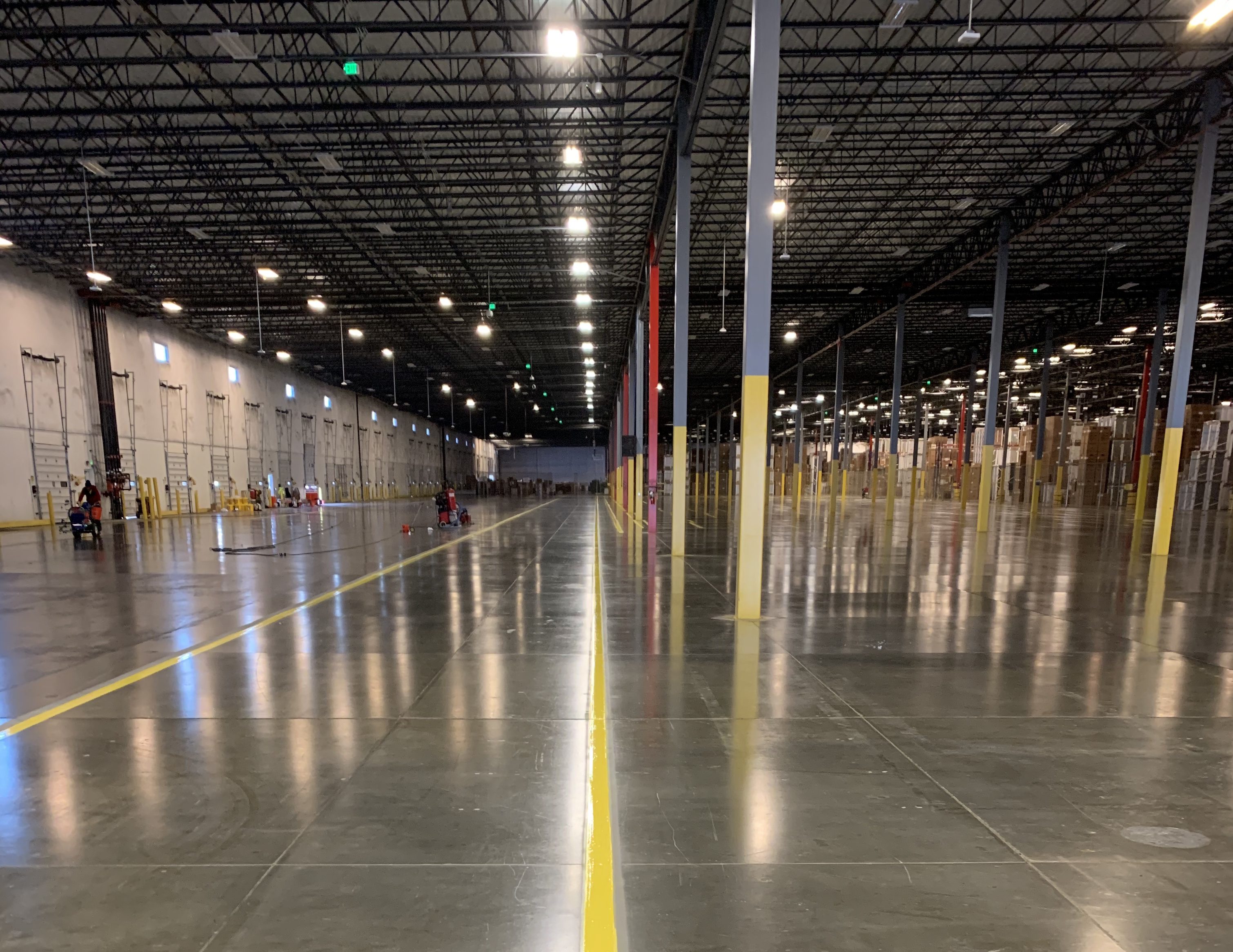 What is Warehouse Striping?
Within any large building – especially warehouses and industrial facilities – there are rules that need to be followed for safety and efficiency. It's neither safe nor effective for time management for people to be walking and driving all throughout the building without any clear directionality.
If the floors are open for people to move anywhere they please at any moment, there are going to be mistakes, accidents, confusion, and liabilities that your company may be responsible for.
After a concrete floor has been adequately installed or repaired, concrete line striping provides the finishing touches that makes the floor navigable. Both permanent and semi-permanent line striping makes it possible for anyone on your property to know exactly where to go in order to quickly and safety move through the space.
Line Striping Materials and Services from Colorado Concrete Repair
Professional line striping takes the guesswork out of navigating your property. It is also a far better option than duct tape and other temporary solutions that have been popular in the past but wear away easily under even light traffic. The right line striping provides a comprehensive and long lasting floorplan that helps those on the floor move far faster and with more efficiency.
We offer a variety of services related to line striping depending on your needs. Our services include:
Concrete Flooring w/Line Striping – For those that are already using our concrete flooring services or are in need of flooring installation or repair, we can combine flooring with line striping for more efficient completion and better pricing.
Line Striping Consultation – Our team is highly experienced at line striping and capable of evaluating your floorplan and working with you to determine where the stripes should be for maximum safety and efficiency.
Initial Line Striping – If your flooring does not currently have striping, our team is able to lay down bright, long lasting stripes and markings that will withstand the tests of time, based on the needs of your organization.
Line Striping Re-Applications – If you've already had line striping in the past, we're able to re-apply the stripes and markings either in the same locations as the existing lines, or in new locations as determined by your work flow.
You can contact us for commercial jobs both large and small, and we're always happy to provide a quote for any and all of our services.
At Colorado Concrete Repair, we have different materials available for warehouse striping and manufacturing depending on your needs. Our line striping services include:
Epoxy Paints – As a concrete flooring company, epoxy paints are our specialty, and recommend for the majority of commercial settings. They are long lasting even with heavy use, with as much as 7 years of top tier appearance before a reapplication might be advisable. With a clear coat, epoxy paints can last for years at a time with minimal wear, and are also easy to maintain.
Floor Marking Paints – In select cases, floor marking paints can also be used. These paints do not have the longevity of epoxy, but they can be useful for when the traffic within the warehouse is expected to change in the next few years, where a longer lasting solution like epoxy paints may not be ideal.
Depending on your lighting, your brand, and more, we can talk to you about reflective lighting, colors, and other solutions that may make your interior line striping even more useful.
Our warehouse marking and industrial line striping services are all designed around you, and we encourage you to let us know the details of your operation so that we can make sure that you have all the markings and lines your flooring needs.
Types of Markings
Every project is different. When we approach a line striping project, we get to know your operational flow, concerns, and more, to better determine which markings are the best choice for safety, visibility, and productivity. We work with lines, stencils, and more to create any design your project requires, including:
Walkways
Forklift Driveways
Freight Markings
Floor Stenciling
Footstep Painting
Inventory Organization
Safety Messaging
Forklift
ADA Striping
Everything is customizable, so if you need a specific stencil created, or you'd like colors or lines that are a bit different than what is traditional, we can supply that for you.
Where We Service – Colorado and Beyond
Colorado Concrete Repair is based in the Denver Metro area. We are willing and able to travel both locally, to areas like Littleton, Aurora, Englewood, and Westminster, or as far out as Colorado Springs, Fort Collins, and beyond.
We are staffed to travel and are expanding into neighboring states. If you have an interior line striping project you need completed, or any concrete flooring installation or repair work, give us a call and we'll let you know if we're able to drive your way.

Start the Process Today – Call for a Free Quote
Colorado Concrete Repair is a full service concrete flooring and epoxy company, and that is why we are proud to be able to offer interior line striping both as an independent service and as a part of our concrete repair and replacement solutions.
If you have a commercial property and are in need of line striping and marking, please contact Colorado Concrete Repair today or fill out our quote form and we'll respond back to you with more details as soon as we are able.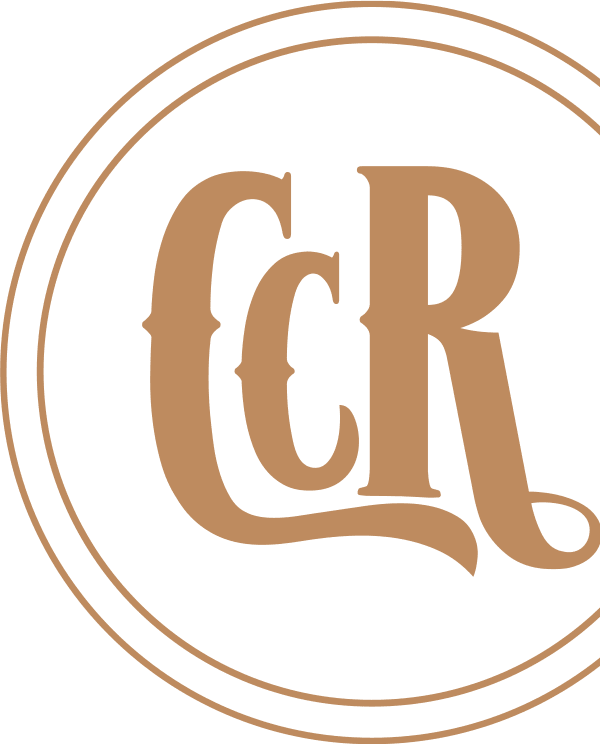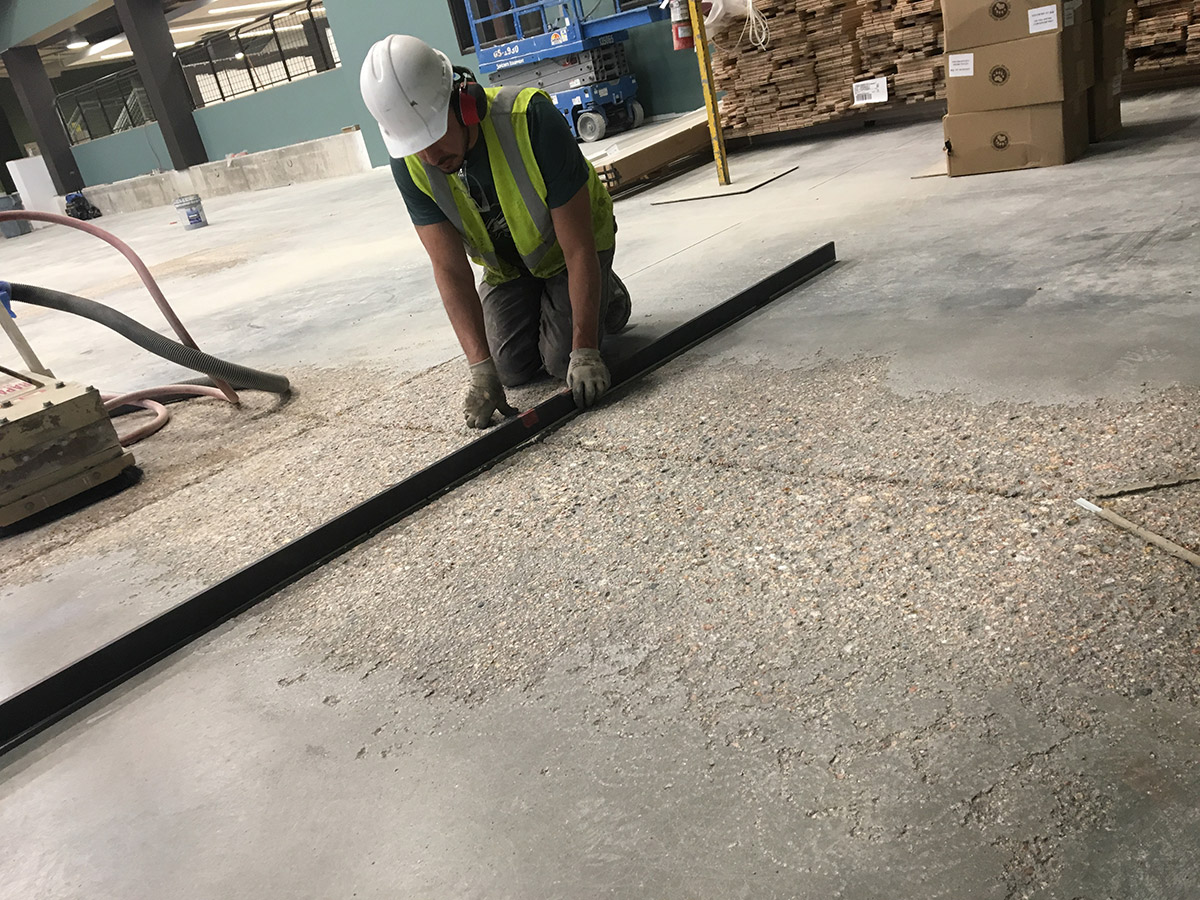 Does your floor meet the new safety standards? Eliminate potential hazards and create a safe working space.

We're concrete flooring contractors providing efficient, dependable services for our neighbors in Denver, Englewood, Littleton, Commerce City, Lakewood, and the surrounding areas. Whether you need concrete repair, epoxy coatings, or commercial and industrial flooring options, you can count on Colorado Concrete Repair to provide high-quality results.
We Do Work for Some Great People
We're dedicated to working with integrity, and that's how we've created relationships with some amazing businesses throughout the area. We've been honored to partner with great people who value hard work and quality as much us.