Commercial and Industrial Flooring Services with Colorado Concrete Repair
Colorado Concrete Repair is a full service commercial flooring and industrial flooring company, providing installation, repair, and replacement services for properties throughout the Colorado area. We specialize in concrete flooring and epoxy, creating an environment that is safe, effective, and will withstand the wear and tear of your space.
Based in the Denver area, we have provided flooring for warehouses, manufacturing plants, and many other types of properties in areas like Denver, Littleton, Aurora, Commerce City, and throughout the region. If you're in need of commercial flooring services for an existing or new property, please contact our team today for a detailed and competitive quote, or use our contact form and one of our team members will connect with you soon.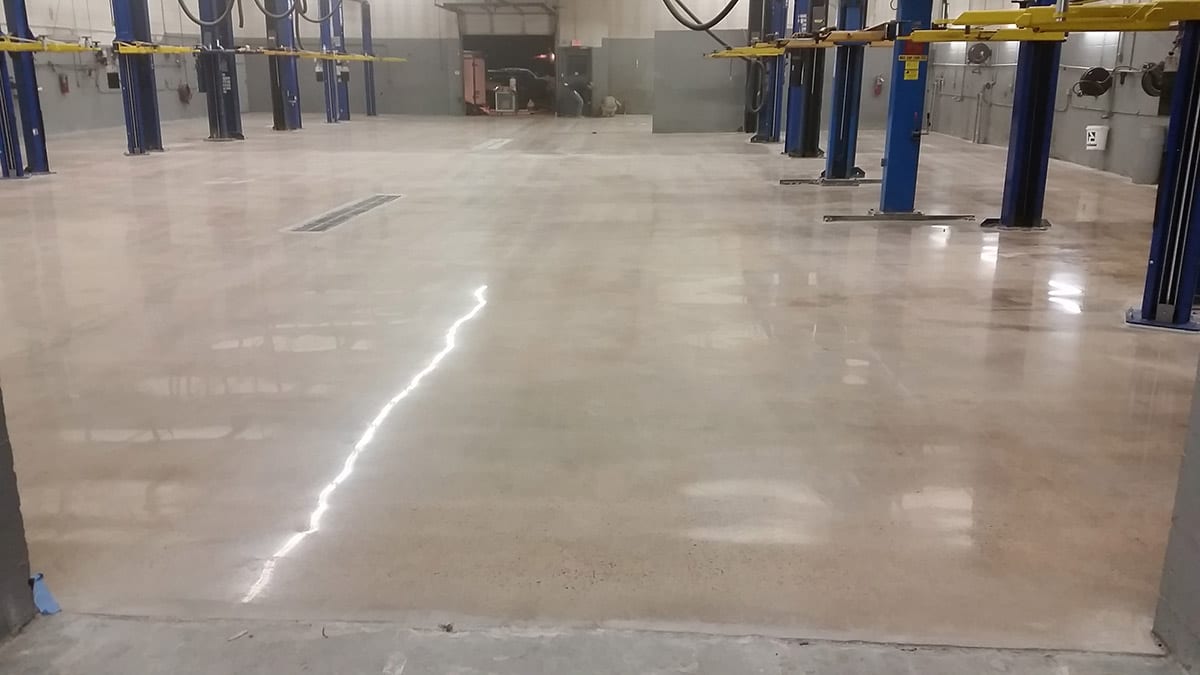 About Our Commercial and Industrial Concrete Flooring Services
Colorado Concrete Repair does more than repair. We supply the concrete and epoxy services that your property needs. Specializing in indoor concrete, we create smooth and durable surfaces that provide comprehensive support in a variety of settings. You can find our work throughout Colorado, with applications in places that include:
Manufacturing
Warehouses
Industrial Floors
Commercial Kitchens
Aircraft Hangars
Shop Floors/Garage Floors
Kennels, Vet Clinics, and More
Not all concrete flooring is created equal, especially in commercial settings. Because we specialize in commercial concrete and epoxy, we are able to recommend the solutions that make the most sense for your property's needs. We'll look at the different factors and considerations that need to be made in order to match you with a flooring option best suited for you, including:
Expected Traffic
Weight of Machinery
Chemical Resistance
Friction
Cleaning and Maintenance Expectations
Visual/Aesthetic Appeal, and More
Before we get started, we'll consult with you about the different types of commercial flooring we have available, and we'll make sure to choose a solution that is best for your business. Concrete flooring is attractive, long lasting, dust resistant, chemical resistant, pathogen resistant, and capable of withstanding heavy machinery without bending or breaking.
Our Commercial Flooring Service Area
Colorado Concrete Repair is locally based in the Denver area. It is, and has always been, our joy to work with companies in Denver, Littleton, Aurora, Commerce City, Engelwood, Lakewood, and throughout the greater Denver metro region. We're also able to take on projects further out, including Colorado Springs, Boulder, Fort Collins, and beyond.
No matter where you're located – whether you're in our Colorado service area or you're further out – we encourage you to contact us for a quote. If we're available, we will happily discuss getting a quote started, and if for any reason you're outside of our service area, we'll still be available to answer any questions you may have and try to make sure that you're ready for your project, whomever you choose.
Our Process and Results
Because we have so many years of experience, everything we do is designed around the art and science of concrete flooring. That means that we take our time to make sure that every detail is perfect, and are careful about how we mix, pour, and design the concrete to ensure its longevity and durability.
Our epoxy floor coatings use this exact same process and approach. Each application is carefully crafted to give your flooring an improved appearance and even greater strength and longevity. We're also experienced enough that we can work more efficiently, saving you on costs.
Everyone says that they give good customer service, but we genuinely believe in the power of service. It's why we have been able to maintain a 5 star rating on all major review websites and an A+ rating by the Better Business Bureau. As soon as you trust your project to Colorado Concrete Repair, you can be certain that you're working with the best.
If you'd like to see what others are saying about our work, come see some of our testimonials from real customers. If you'd like to review the quality of our work, take a look at our case studies.

Start the Process – Schedule a Free Consultation and Quote
We know price matters, and we know that commercial flooring is an investment, and that you want to meet whomever it is you choose to work with. We want to hear from you. As the leading industrial, warehouse, and commercial flooring company in Denver and the surrounding areas, Colorado Concrete Repair is ready and able to answer your question or come provide you with a quote.
Give us a call today if you'd like to learn more about our services, or fill out our online form and we'll respond as soon as we're able.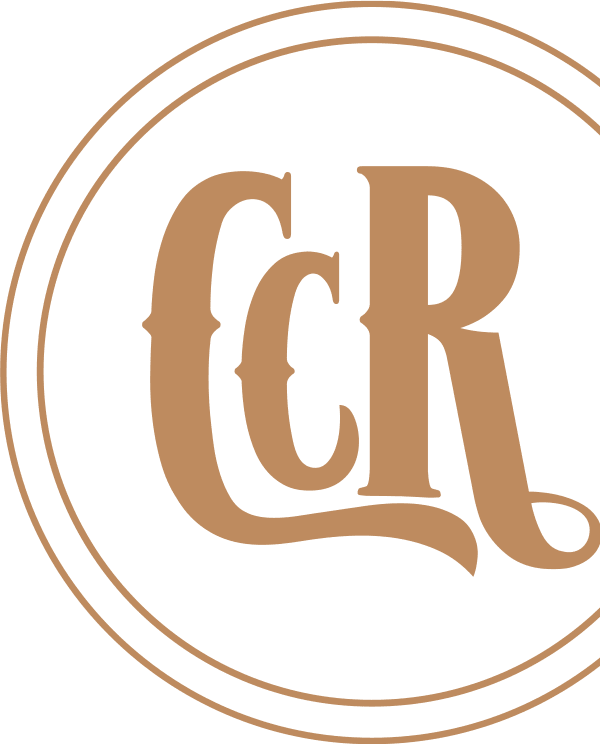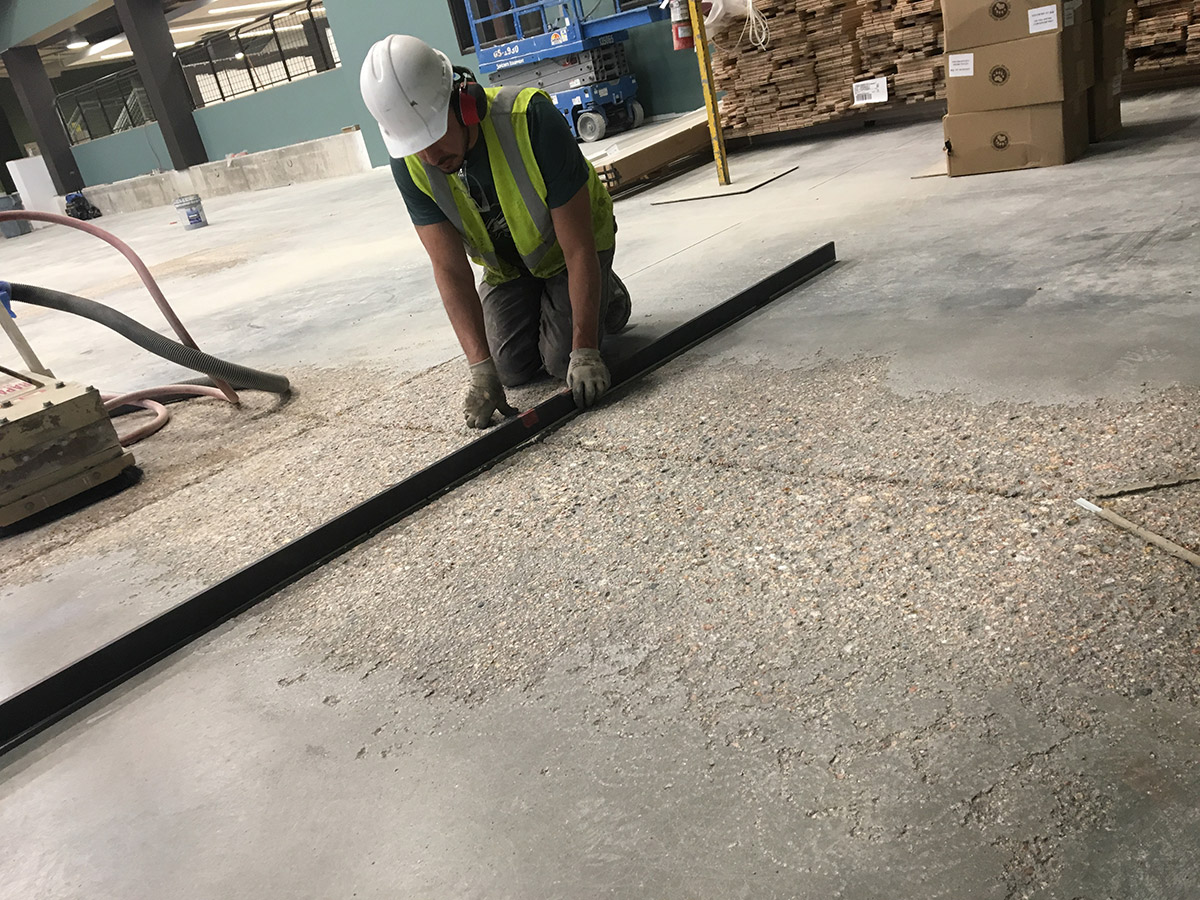 Does your floor meet the new safety standards? Eliminate potential hazards and create a safe working space.

We're concrete flooring contractors providing efficient, dependable services for our neighbors in Denver, Englewood, Littleton, Commerce City, Lakewood, and the surrounding areas. Whether you need concrete repair, epoxy coatings, or commercial and industrial flooring options, you can count on Colorado Concrete Repair to provide high-quality results.
We Do Work for Some Great People
We're dedicated to working with integrity, and that's how we've created relationships with some amazing businesses throughout the area. We've been honored to partner with great people who value hard work and quality as much us.