Colorado Concrete Repair Offers Industrial Floor Cleaning with High Powered Floor Scrubbers for a Powerful Clean
Colorado Concrete Repair is Denver's leading concrete and epoxy flooring company. But our work extends beyond flooring. We use industrial strength equipment to provide an intense and thorough floor cleaning in Denver, Commerce City, Aurora, Henderson, Englewood, and beyond.
Find out more about our industrial floor cleaning services or schedule an estimate by calling our team today.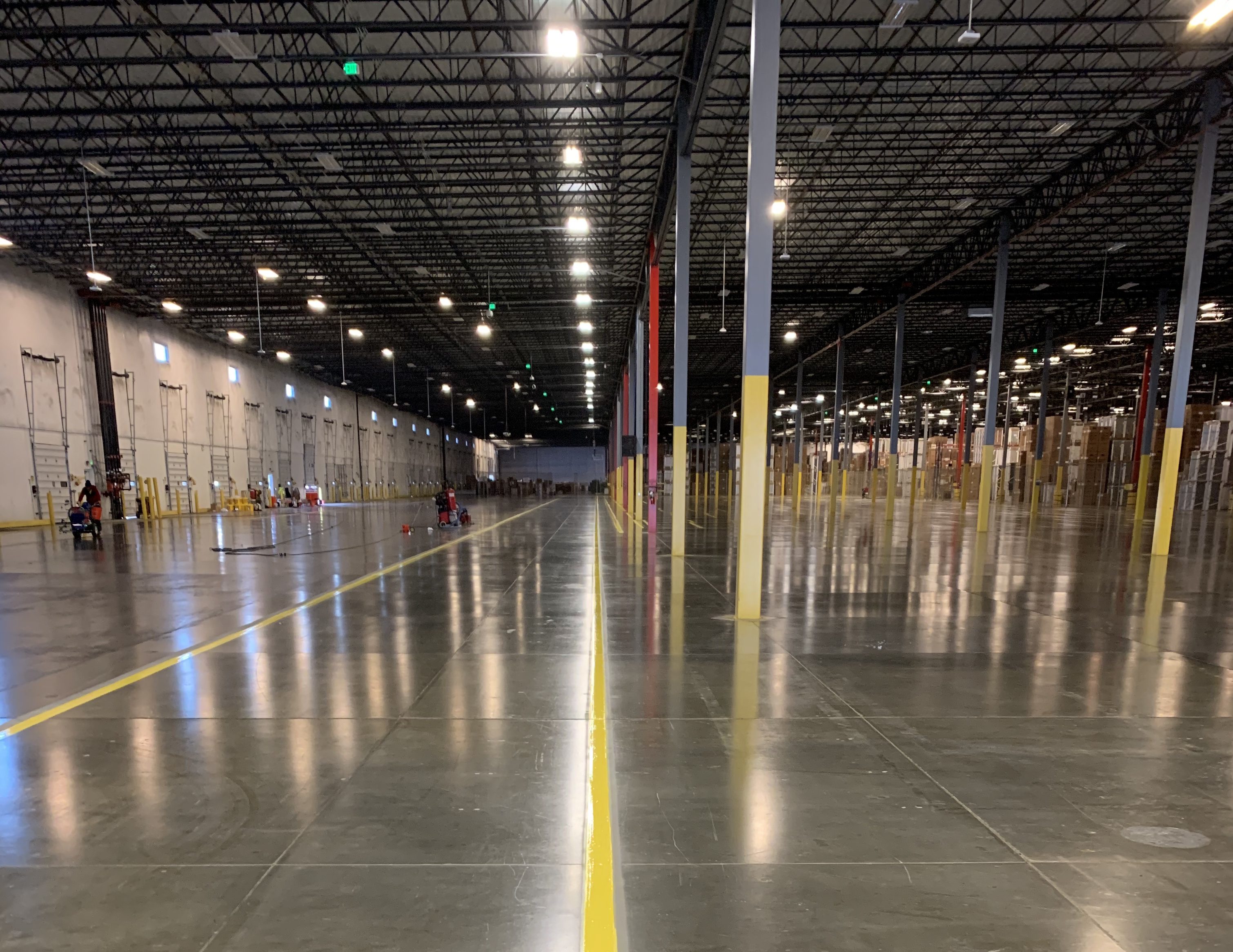 About Our Commercial Floor Cleaning Services for Industrial Facilities
Colorado Concrete Repair cares about the satisfaction of our clients. That is why, after every industrial flooring job we complete, we provide a thorough clean that involves using high powered floor scrubbers and other floor cleaning items. By the time we leave, we want to make sure your flooring is spotless.
But we do not need to provide flooring to utilize this machinery. We our able to send our team to use these same floor scrubbers to ensure that your flooring is spotless. Floor scrubbers are safe to use on epoxy flooring, polished concrete, sealed concrete, and other hard flooring surfaces. They provide a far deeper clean than typical washing, eliminating buildup and helping your flooring look its best.
Our industrial deep cleaning in Denver is appropriate for any large commercial property. We use our floor scrubbers in:
Manufacturing Facilities
Warehouses and Distribution Facilities
Logistics Companies
Chemical Plants
Aerospace Buildings
Equipment Suppliers
Floor scrubbers not only help to eliminate buildup, but they also extend the life of the flooring and help improve its safety. They are frequently a better option than pressure washing, and are a more efficient way to get in and out of your property quickly.
Why Choose Colorado Concrete Repair?
One of the reasons that we offer industrial floor cleaning services is because our work in commercial concrete flooring helps us truly understand the needs of this type of surface. Even though these are durable flooring options, they require an efficiency, care, and in many ways a scientific approach that ensures a complete clean.
We have excellent rates and are happy to provide you with a free estimate, and if you need additional services – such as concrete repair, concrete grinding, concrete polishing, and other concrete or epoxy flooring services – we can discuss these needs at our visit.

Start the Process Today – Call for a Free Quote
Colorado Concrete Repair is Denver's best commercial flooring company. Our work cleaning industrial properties is second to none, and we are happy to arrange a one time clean or an ongoing one depending on your property's needs. Give us a call today to learn more about our industrial floor cleaning service, or fill out our online form to get started.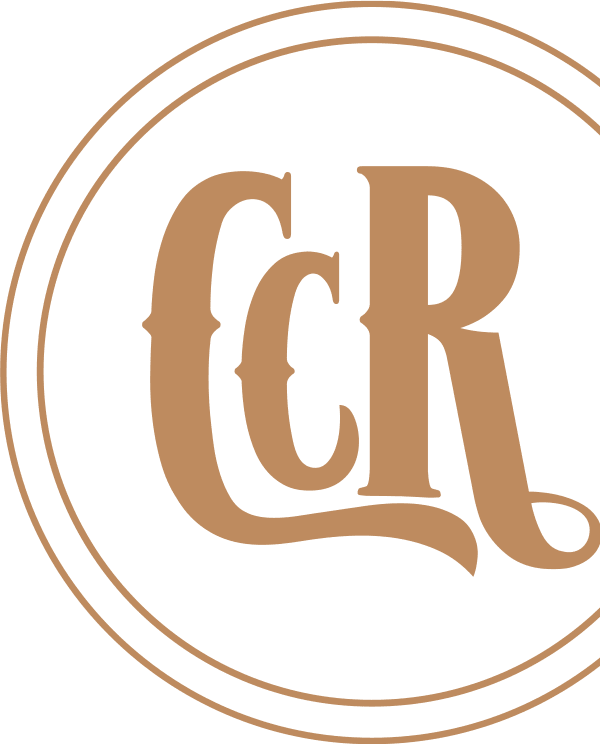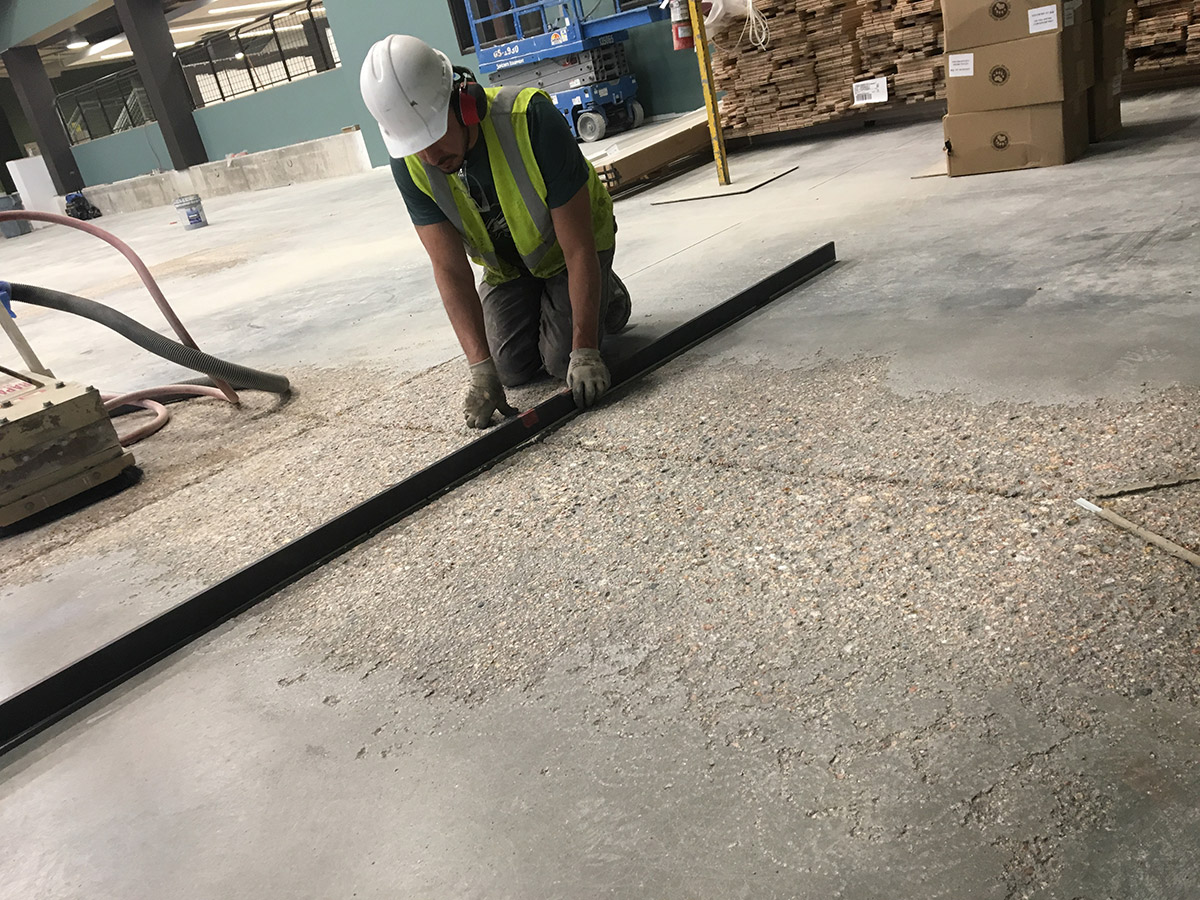 Does your floor meet the new safety standards? Eliminate potential hazards and create a safe working space.

We're concrete flooring contractors providing efficient, dependable services for our neighbors in Denver, Englewood, Littleton, Commerce City, Lakewood, and the surrounding areas. Whether you need concrete repair, epoxy coatings, or commercial and industrial flooring options, you can count on Colorado Concrete Repair to provide high-quality results.
We Do Work for Some Great People
We're dedicated to working with integrity, and that's how we've created relationships with some amazing businesses throughout the area. We've been honored to partner with great people who value hard work and quality as much us.