Top Quality Floor Leveling from Colorado Concrete Repair
Colorado Concrete Repair provides floor leveling services for both commercial and residential properties. We specialize in concrete, and are able to pour, level, flatten, and grind concrete as needed to ensure that it is near perfectly level. Use our concrete leveling services to improve the safety of existing concrete flooring, lay the groundwork for luxury vinyl plank, and so much more.
Better and longer lasting than self-leveling concrete, we can create a flat concrete floor, subfloor, or foundational slab that is as close to perfectly level as possible throughout the Denver, CO area. Contact us today to get started.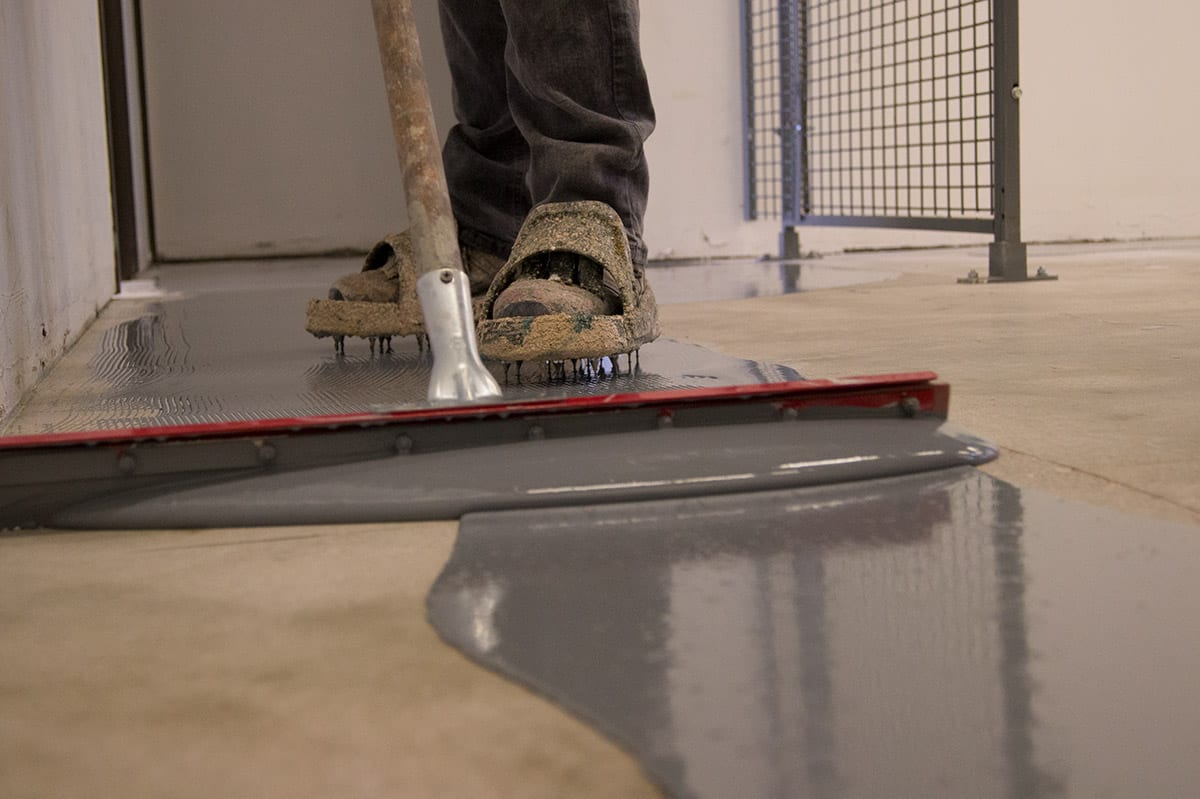 About Our Concrete Leveling and Flattening Service in Denver, CO
There are many different reasons your concrete may be unlevel. Some of them are due to factors outside of your control, such as a settling of the foundation or concrete that flooring that was installed decades prior. Other times, the issue may have been the initial workmanship, as quality, long lasting concrete is both a science and an art.
No matter the cause, concrete leveling is designed to fix the problem. Here at Colorado Concrete Repair, our team provides the highest quality concrete leveling services in Denver. As experienced commercial concrete flooring contractors, we take that expertise to provide both businesses AND homeowners with an option for concrete leveling that is long lasting and will extend the life of any other flooring you may need.
Our concrete leveling services in the Denver area provide a far better, flatter concrete surface than any DIY self leveling kits can offer. By choosing our concrete leveling services, you're able to receive:
Long Lasting Concrete – Self-leveler and other concrete leveling options have to be mixed perfectly for the space and temperature, and applied in such a way that there are no weak spots. But with our professional leveling services, we are able to create a smooth concrete that will last for years.
Saved Money – Professional concrete leveling can extend the life of your concrete slabs. It also protects any flooring you may put on top, such as laminate or LVP, which can warp, bend, and pop when the flooring is not level.
More Technology – Unlike self-leveler, our team at Colorado Concrete Repair is able to use a variety of techniques to level flooring. We have different options for when you have an uneven foundation, chips and cracks, high spots, and other challenges. From our concrete grinder to our hand leveling approach, we are able to make sure that your concrete is flat and smooth.
Our process is also faster and safer than other forms of concrete leveling, and we are able to apply special coatings or finishing touches if needed to finish off your concrete design. Because uneven concrete can also lead to falls, our concrete leveling services make your property safer as well.
Who We Work With
Although Colorado Concrete Repair is known throughout the Denver region as a commercial concrete company, our concrete leveling and concrete slab flattening services are available for both residential and commercial customers. If you have a concrete slab that has settled, or you are planning to put down any vinyl tile or laminate flooring (both of which require a level sub floor), we're available to provide you with the concrete services that are best for flattening your concrete.
We also serve most of the Denver region. Our leveling services are available not only in Denver, but also Littleton, Aurora, Commerce City, Englewood, and beyond. If you aren't sure if you're within our service area, please feel free and give us a call and we will see if we can support you.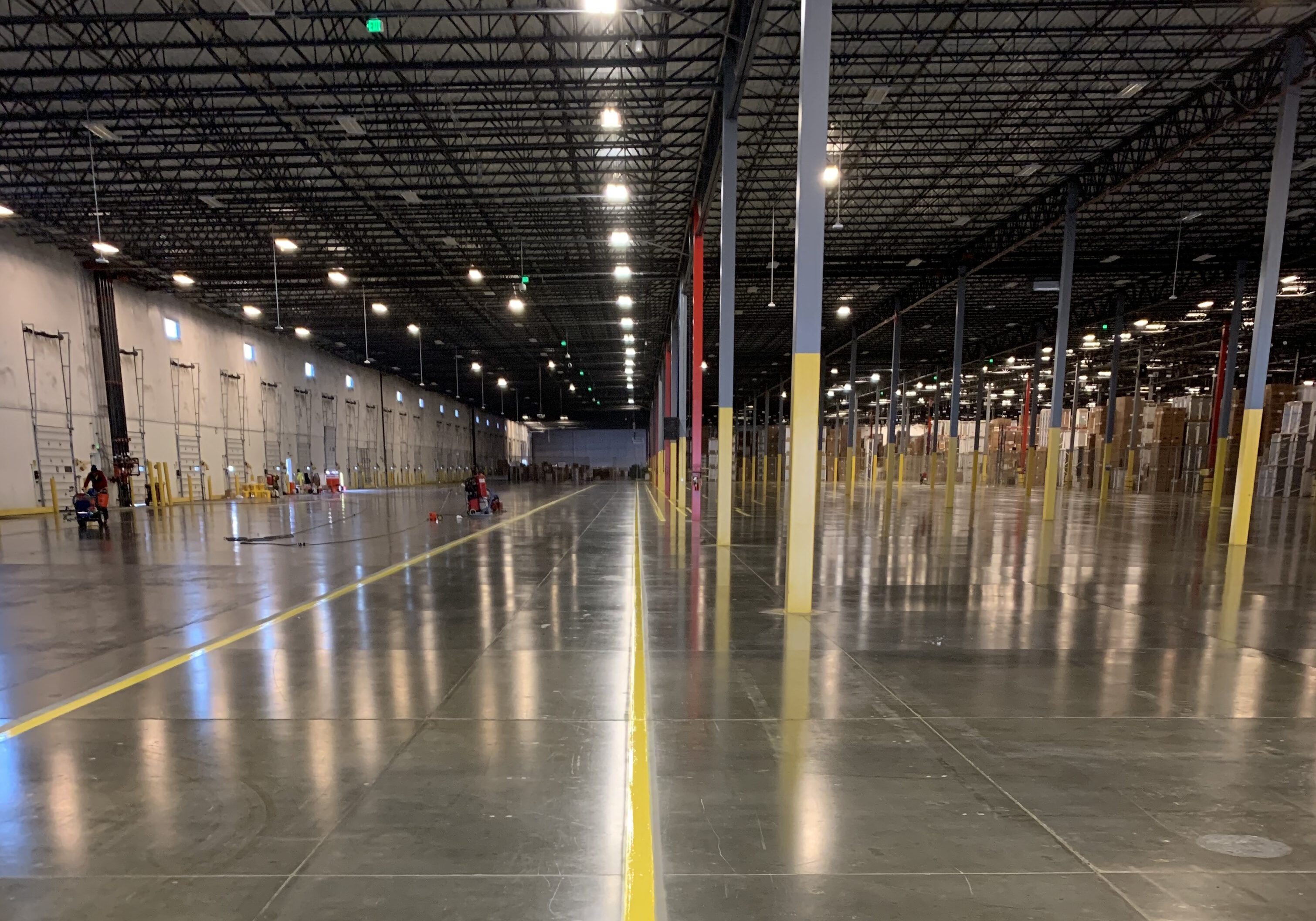 Signs of an Uneven Concrete Slab or Unlevel Floor
There are times when it's possible to see an uneven concrete floor firsthand. If you notice that your flooring slopes, chances are you need leveling services. But there are other signs that your floor is unlevel, including:
Disconnected or Chipped Laminate or LVP – If you already have luxury vinyl tile or laminate on top of your concrete floor, and you noticed that it has started to chip, disconnect, or warp, that is often a sign that your floor is unlevel. You may also notice that your floor bends when you step on it.
Visual Bumps or Cracks – Warehouses and industrial facilities can often find that their flooring has chips and cracks that are unlevel, and require concrete grinding and other services to repair them.
Doors Not Opening/Closing – In some situations, an unlevel floor may cause doors to not function properly. If your doors are not opening or closing property, your concrete may be to blame.
You may also notice cracks in your property away from your flooring as well. For example, if there are cracks in the corners of your walls, or along the baseboards, this may also mean that your property is no longer level.
Colorado Concrete Repair – the Best in Concrete Leveling
Any time your foundational concrete slab, concrete sub floor, or concrete floor itself is not level, it helps to call an expert. In the long term, you'll find that the work that we do here at Colorado Concrete Repair will last longer and provide more consistent support for your property in the years to come.
We're happy to provide a quote for our services, and to explain how we help properties like yours in greater detail. Feel free and contact us at any time to learn more.

Start Your Flattening Project Today
If you suspect problems with your concrete subfloor, floor, or foundation – or you are planning to lay down new vinyl tile or laminate and need to make sure that your floor is level – contact the experts at Colorado Concrete Repair today. We'd love to help you with your floor leveling project, and provide more information on why our services are the best way to make sure your concrete floor or foundation is flat.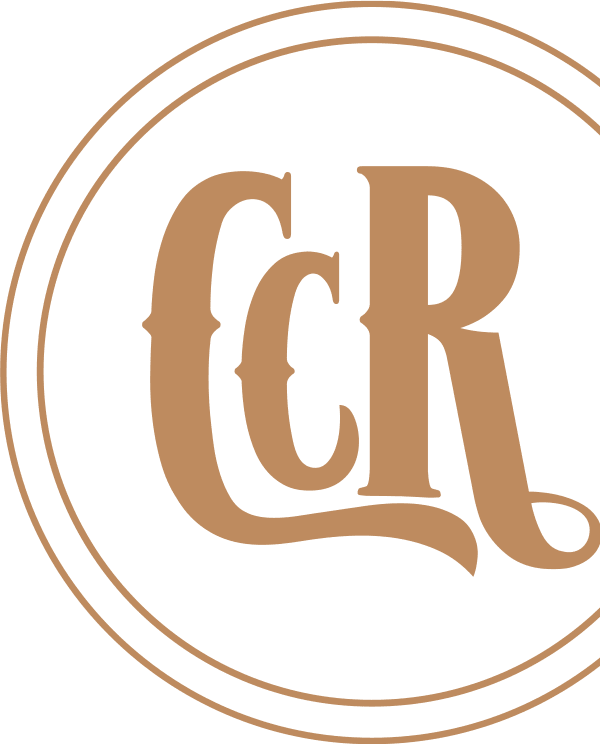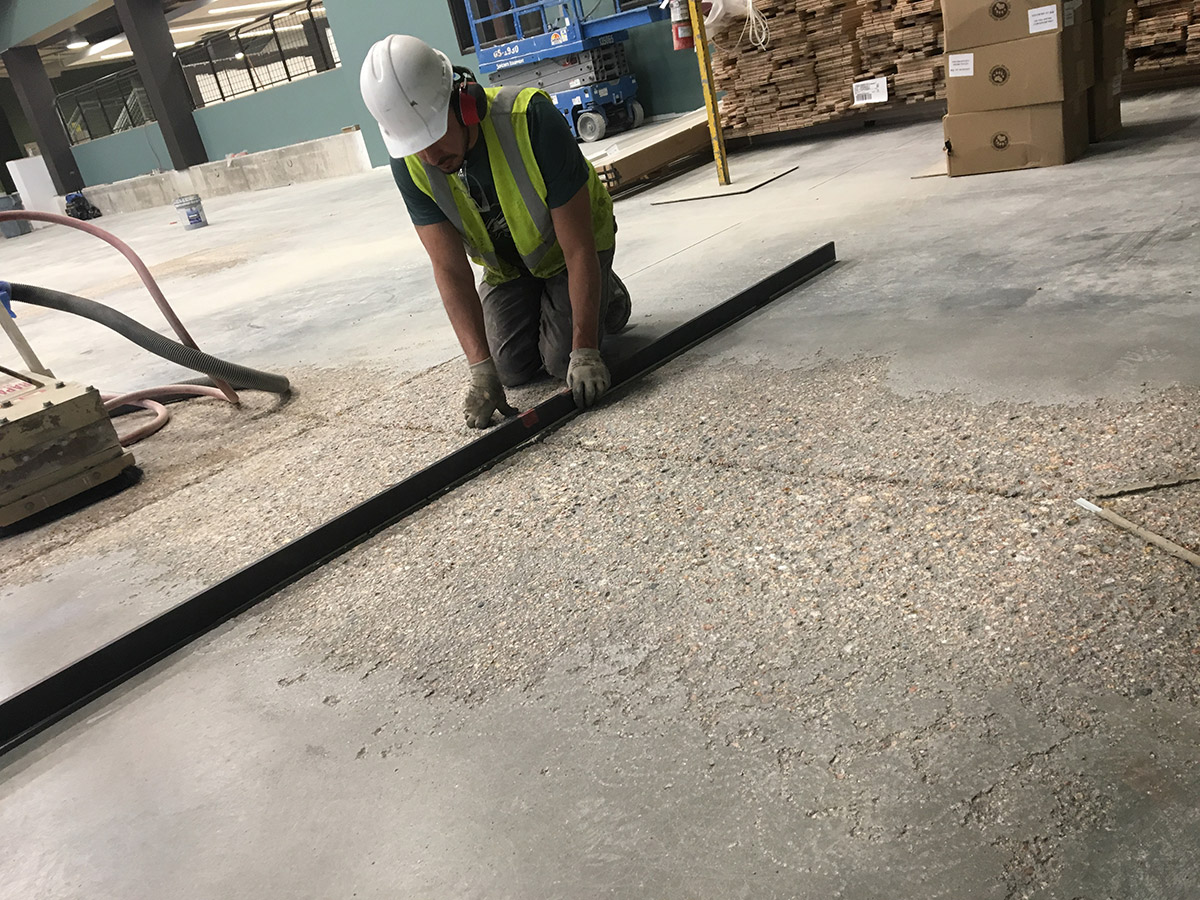 Does your floor meet the new safety standards? Eliminate potential hazards and create a safe working space.

We're concrete flooring contractors providing efficient, dependable services for our neighbors in Denver, Englewood, Littleton, Commerce City, Lakewood, and the surrounding areas. Whether you need concrete repair, epoxy coatings, or commercial and industrial flooring options, you can count on Colorado Concrete Repair to provide high-quality results.
We Do Work for Some Great People
We're dedicated to working with integrity, and that's how we've created relationships with some amazing businesses throughout the area. We've been honored to partner with great people who value hard work and quality as much us.