Concrete Flooring and Epoxy Coating for Doctors, Dentists, Medical Centers, and More
Flooring in medical facilities goes beyond aesthetics. It plays a pivotal role in ensuring both safety and hygiene for patients, staff, and visitors. Given the variety of flooring materials available, such as vinyl, laminate, and tile, concrete and epoxy flooring stand out as the most advantageous for addressing the unique requirements of healthcare settings.
At Colorado Concrete Repair, we offer specialized epoxy and concrete flooring services for a diverse range of medical facilities, spanning hospitals, clinics, dental practices, and more. Our expertise in catering to both expansive and compact spaces is unparalleled. Contact us for more details, and let us tailor the perfect flooring solution that meets your facility's needs efficiently.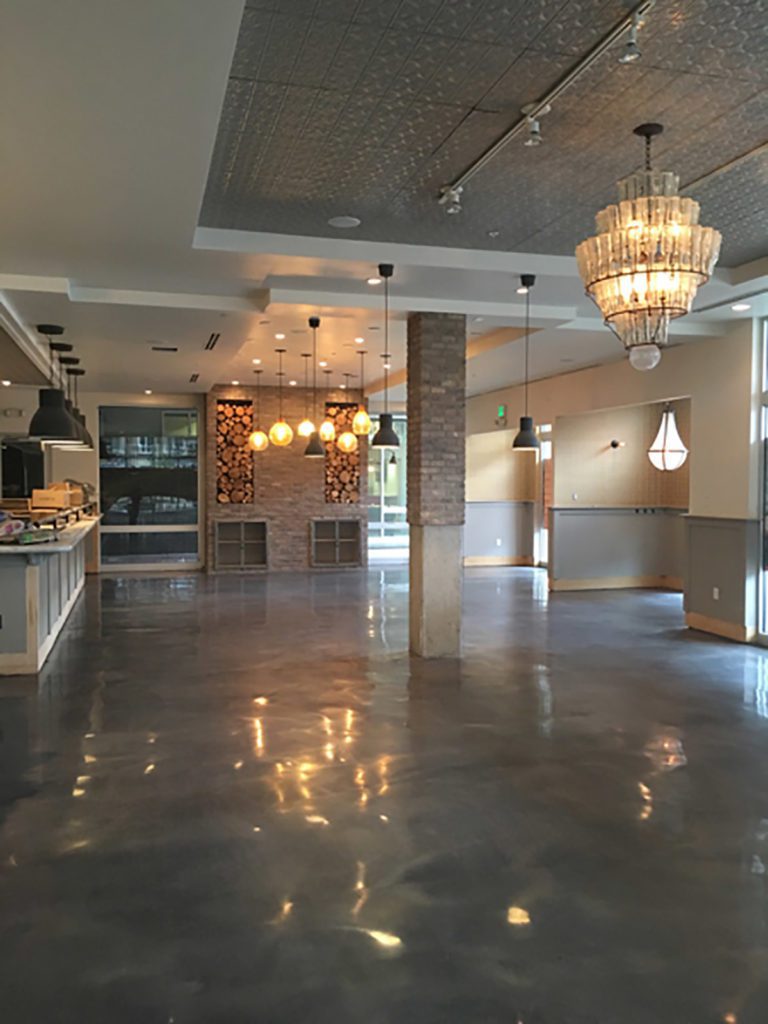 Advantages of Concrete and Epoxy Flooring in Medical Settings
In healthcare, the significance of the facility's infrastructure cannot be overstated. Flooring, in particular, must meet stringent requirements to mitigate risks that range from tripping hazards to potential bacterial contamination.
Here's why concrete and epoxy flooring are exceptional choices for healthcare environments:
Slip Resistance - In any healthcare setting, slips and falls could lead to disastrous outcomes. Epoxy flooring offers a slip-resistant surface that enhances safety for both healthcare professionals and patients.
Seamless Surface - The absence of joints or seams in concrete and epoxy floors eliminates tripping hazards, ensuring a smooth and continuous surface.
Ease of Sanitization - Healthcare facilities are often exposed to a range of pathogens. Flooring that is simple to clean and disinfect is paramount in reducing these health risks. Concrete and epoxy surfaces are remarkably easy to sanitize.
Durability - The ability to withstand heavy foot traffic and equipment is essential in a healthcare facility. Concrete and epoxy flooring are incredibly durable, suitable for areas that accommodate heavy medical equipment.
In addition to these healthcare-specific benefits, concrete and epoxy flooring solutions also offer general advantages such as quick installation, extended lifespan, and an appealing visual finish.
Comprehensive Healthcare Flooring Services
We provide a complete suite of flooring solutions, including new installations, repairs, and ongoing maintenance tailored for healthcare institutions. Our understanding of the unique needs of medical facilities allows us to offer flooring solutions that not only fit the aesthetic demands but also address crucial safety and hygiene considerations.
We value your time and understand the urgency that healthcare environments often require. Our teams are committed to swift and efficient service delivery without compromising on quality. We're flexible in coordinating with your schedules and other contractors as needed.

Get Started – Contact Us for Customized Healthcare Flooring Solutions
As a leading provider of commercial flooring services, we specialize in concrete and epoxy flooring for various types of healthcare institutions. Our experience in this specialized field enables us to execute projects with efficiency, ensuring long-lasting flooring solutions.
If your healthcare facility is in need of superior flooring services, don't hesitate to contact us. Our team will promptly provide you with a quote or discuss your specific requirements in detail.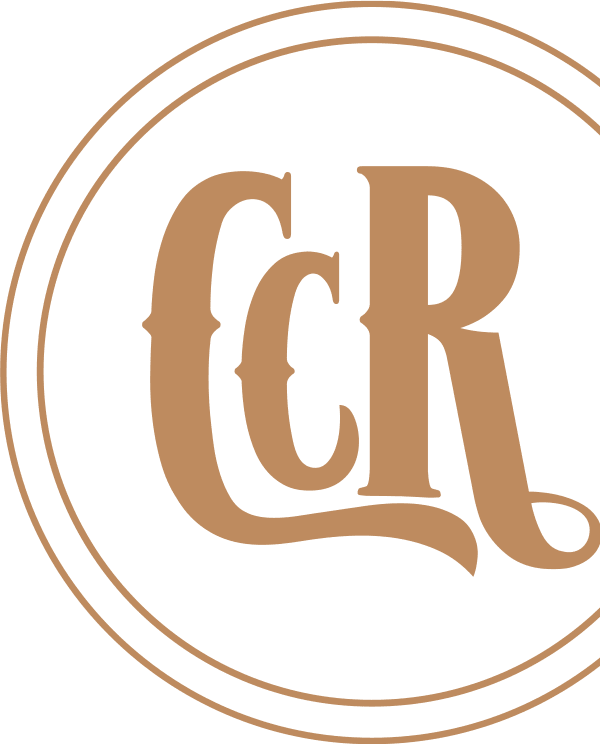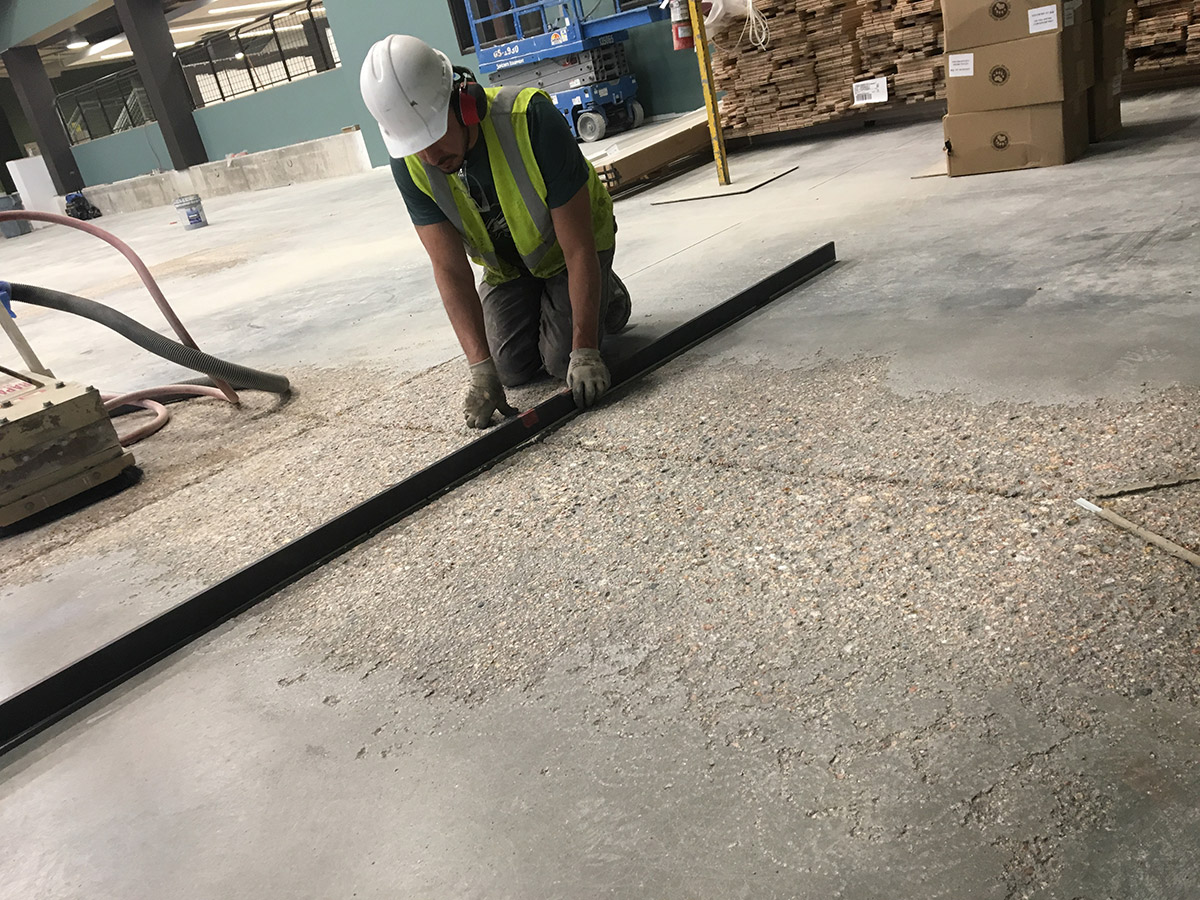 Does your floor meet the new safety standards? Eliminate potential hazards and create a safe working space.

We're concrete flooring contractors providing efficient, dependable services for our neighbors in Denver, Englewood, Littleton, Commerce City, Lakewood, and the surrounding areas. Whether you need concrete repair, epoxy coatings, or commercial and industrial flooring options, you can count on Colorado Concrete Repair to provide high-quality results.
We Do Work for Some Great People
We're dedicated to working with integrity, and that's how we've created relationships with some amazing businesses throughout the area. We've been honored to partner with great people who value hard work and quality as much us.