There is a reason why businesses large and small located in and around Englewood, Colorado look to Colorado Concrete Repair for commercial flooring of new installations as well as repairs of all types and sizes. Thanks to our unwavering commitment to delivering the best commercial flooring results for our clients, word continues to spread about our high demands in delivering quality work performance.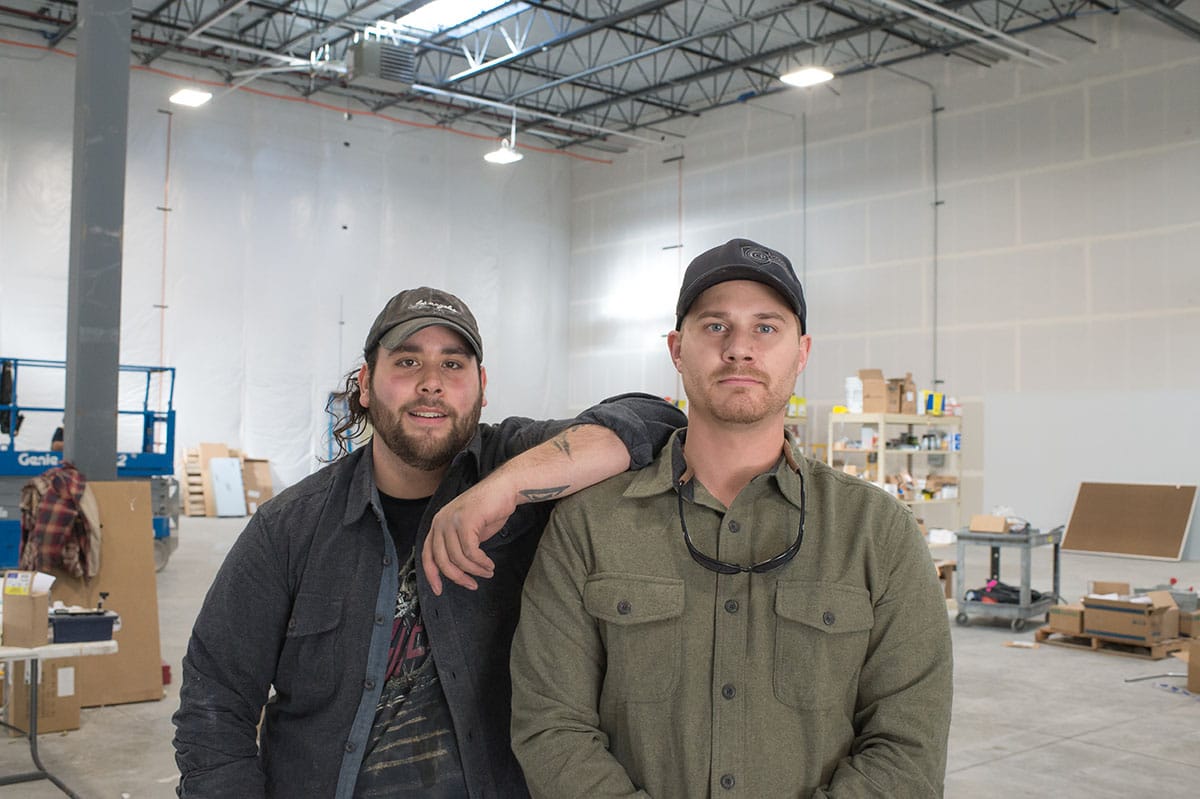 Englewood, CO Businesses Using Industrial and Commercial Flooring
Because of our specialty in both industrial and commercial flooring, you will find more options and information when working with Colorado Concrete Repair. This is just one reason why we have built long-lasting  relationships with clients in a broad variety of industries, such as:
Agricultural Floors and Barns
Aircraft Hangars and Storage Spaces
Commercial Kitchens
Fitness Centers
Indoor and Outdoor Parking Structures
Industrial Environments
Kennels and Veterinary Offices/Clinics
Machine Shops and Garage Floors
Manufacturing Facilities
Pool, Deck, and Spa Coatings
Warehouses
However, we do more than specialize and service a wide range of Englewood, Colorado businesses. We also bring our expertise to the table, offer clear and reliable advice, collaborating with business owners and managers to ensure they receive the maximum benefits possible through industrial and commercial flooring. We assist owners in evaluating overall industrial and commercial flooring needs, outlining the various benefits realized through proper installation and application of commercial flooring for your particular business.
Depending upon the setting, various demands may need to be met to end up with the right industrial or commercial flooring for your specific enterprise. Some businesses have higher customer traffic, require precisely smoothed surfaces to support and host sensitive equipment or machinery, or are subject to more spills and stains (which regularly occur in commercial kitchen spaces).
Industrial and Commercial Flooring Benefits Revealed
By performing a thorough walk-through with the business owners or managers, we can readily assess the company's needs and to make recommendations intended to meet the specific concerns of the company. Common benefits business owners discover and appreciate after professional installation of industrial and  commercial flooring include:
Aesthetically Pleasing - smoothly finished industrial and commercial flooring can be pleasing to the eye
Chemical Resistance - with proper coating, concerns surrounding chemical use and spills are greatly reduced
Easier Cleaning - commercial flooring can be easy to maintain, holding a shine longer than other floor types
Longevity - there is no question that properly installed commercial flooring retains a long life than other floors
Non-Porous (Improved Hygiene) - thanks to its non-porous properties, bacteria, germs, and dirt cannot penetrate coated floors
Reduced Dusting - because of its smooth and hard surface, little dust accumulates even with high traffic and from moving heavy items
Strength - the risk of cracking, chipping, or otherwise marring new floors is greatly reduced, if not entirely eliminated
Common Types of Industrial and Commercial Flooring
Even though industrial and commercial flooring delivers strength, durability, and longevity, as mentioned in the above benefits, business owners do not have to sacrifice aesthetics when seeking standard solutions. Nowadays, there are many types of commercial flooring from which businesses may choose, many of which offer stylistic solutions on top of quality materials built for endurance and stability.
A closer look at each type can help inform companies which industrial and commercial flooring might best serve their business needs.
Polished Concrete
To this day, polished concrete solutions remain a popular choice for multiple reasons. To begin, polished concrete is easy and fast to clean and maintain; often daily dust mopping along with regular wet mopping keeps a bright finish with minimal effort. Add its resilience and toughness, and you have flooring which can handle a lot of abuse without showing any wear for it.
While it is an effective blank canvas from which attractive designs and ideas are born, it also naturally reflects light, bringing brightness and energy to the atmosphere. Finally, it doesn't have to be a blank canvas. You can opt for a unique look and statement by blending different dyes, stains, or textures for an enhanced surface look.
Laminate Flooring
For companies seeking affordable options requiring minimal maintenance, laminate flooring should be considered. For businesses especially, it is important to understand the laminate flooring AC ratings which apply to this type of industrial and commercial flooring. AC refers to "Abrasion Class" and its rating tells the consumer how well the flooring will wear after installation. For most commercial and industrial locations, you want the highest AC rating, AC4 or AC5. If your business experiences lighter traffic, you may be able to go with AC3-rated laminate flooring.
Drawbacks businesses face when using laminate flooring are two-fold. First, its low acoustic profile makes it distracting in situations requiring quieter atmospheres, such as open offices. Laminate flooring is particularly vulnerable to moisture, making it a poor choice for spaces subject to greater exposure of moisture.
Luxury Vinyl Tile (LVT) 
For businesses looking for more design options, luxury vinyl tiles are worth investigating because of the wide variety of designs, patterns, and colors available. Known for both durability and water-resistance, LVTs are readily adaptable to many different work environments, like cafes, salons, and retail outlets.
Its durability feature can be increased by using a thicker wear layer (the top protective layer) on the LVT.  On the downside, this hard flooring surface can make it uncomfortable for workers or customers who spend lots of time standing.
Tile Flooring
For businesses demanding the most versatility in industrial and commercial flooring, tile flooring may be the answer. Available in a seemingly endless menu of design options, maintenance or repair is as simple as replacing damaged or missing tiles with new tiles.  As with other floorings, tile is graded by a hardness rating scale as developed by Porcelain Enamel Institute.
Businesses that select this option appreciate the ease with which this material can be cleaned and repaired.
Colorado Concrete Repair - The Final Puzzle Piece
It's not enough to know what materials may work best for your business when considering industrial and commercial flooring options. The best of materials demands the best of master craftspeople. That's where our emphasis and focus lie.
Not only do you find reliable, experienced, and dedicated partners with Colorado Concrete Repair, you also get a taste of the way business used to be run and is still run by us: honestly, with a view of the needs of our clients as our primary objective. As a business, we are sensitive to your business needs and have built a longstanding reputation as an industrial and commercial flooring expert who will get your job done with the least possible downtime for your company.
We are proud to blast the typical stereotype of independent contractors who get in over their heads, make promises they simply cannot keep, and/or cannot deliver results on time or as promised. When you work with Colorado Concrete Repair, you work with integrity, honesty, and commitment, while also receiving quality materials, advice, and support through your entire installation process.
Contact us today to learn how we can get you the industrial or commercial flooring you need, delivered and installed timely and efficiently.

Schedule Your Free Consultation
If you're ready to see how your floors can improve day-to-day processes for your company, contact us or give us a call today. Colorado Concrete Repair is here to provide, efficient, dependable concrete coating services for our neighbors in Denver, Englewood, Littleton, Commerce City, and Lakewood, Colorado. We stand by what you stand on!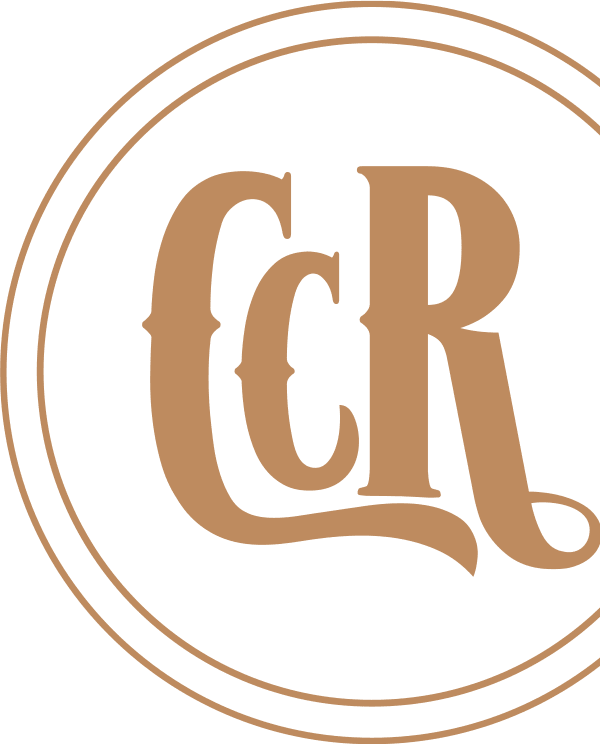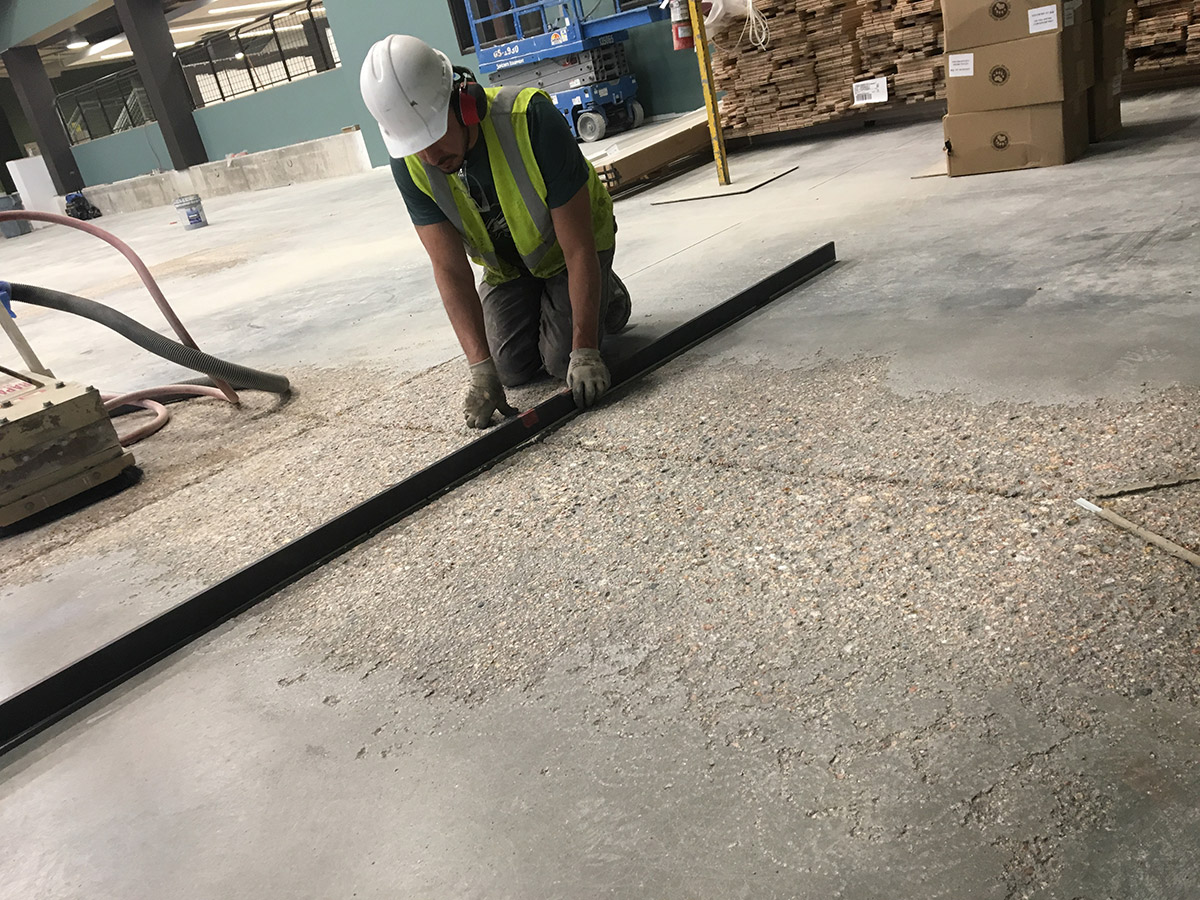 Does your floor meet the new safety standards? Eliminate potential hazards and create a safe working space.

We're concrete flooring contractors providing efficient, dependable services for our neighbors in Denver, Englewood, Littleton, Commerce City, Lakewood, and the surrounding areas. Whether you need concrete repair, epoxy coatings, or commercial and industrial flooring options, you can count on Colorado Concrete Repair to provide high-quality results.
We Do Work for Some Great People
We're dedicated to working with integrity, and that's how we've created relationships with some amazing businesses throughout the area. We've been honored to partner with great people who value hard work and quality as much us.