WOOD-STAINED CONCRETE FLOOR (WOODCRETE) MAY BE THE STYLE FOR YOU.
Wood-stained concrete floor is a type of decorative concrete that will allow you to get the wood floor most anywhere you want. Whether you would like it inside, outside, in a basement, on a restaurant floor, woodcrete can go anywhere there is concrete.
With this beautiful design, you can make any room into the room you've always wanted. As you can see in these pictures below, your an have the color of wood you prefer more, but also that looks beautiful with the wood furniture that has the same color.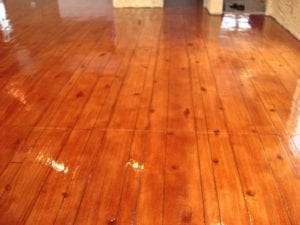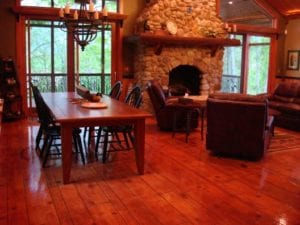 Give us a call today to transform your concrete! 720-258-6571!